Perspective
Least reliable used cars, ranked by owners
March 7, 2023
by PEMCO Insurance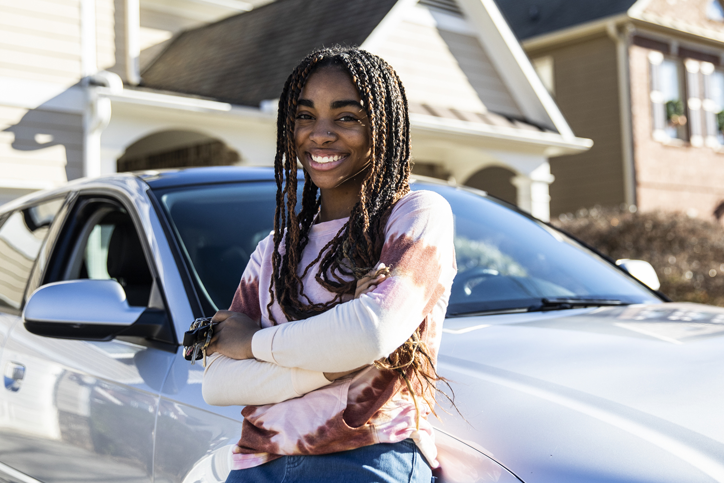 With used-car prices dropping, 2023 finally may be the year you say goodbye to your worn-out wheels. But you don't want trade one lemon for another!
While any used car can be hassle-prone or hassle-free, some are more likely than others to break down once their new-car smell wears off.
The question is: Which ones?
We did some sleuthing and our investigation revealed … it's complicated! Trusted independent reviewers (think names like Consumer Reports and J.D. Power) use different metrics and methods to rate reliability, which don't always dovetail.
Still, their insights from owners can add a meaningful layer to your decision-making process. Below, you'll find links (look for BOLD CAPS) to five brand and model lists to help you steer clear of trouble.
100+ used car models of the past decade to avoid
Consumer Reports compiled an at-a-glance MODELS TO AVOID LIST of more than 100 vehicle models manufactured before 2021 that owners ranked "much worse than average" for reliability as identified in the organization's Annual Auto Surveys. (A detailed year-by-year breakdown of models requires a subscription to Consumer Reports.)
The only top-selling brand without a single model on the quick list? Toyota. Two other top-sellers did exceptionally well, too – Honda and Lexus – with only one "avoid" entry each.
But that's where the list grows a little less clearcut.
A few other manufacturers also joined the one-entry club; however, those brands don't sell nearly as many cars and it's possible their true number of repairs could be higher, since Consumer Reports notes that it needs a minimum quantity of data before it can report on any specific model. That also may explain why some brands didn't make the Consumer Reports cars-to-avoid list but landed near the bottom for J.D. Power (see below).
Also, since the results are reported by Consumer Reports subscribers (as opposed to owners in general), we wondered if that subset of buyers may have a tendency to purchase certain brands or models, which could affect the list.
Consumer Reports explains its survey methodology here.
Sort by brand and body style to compare cars
For more than a decade, J.D. Power has weighed in on used-car reliability in its annual Vehicle Dependability Study, which polls original owners of three-year-old cars to see how many problems they've encountered across nine categories.
It just announced brand findings for cars made in 2020. This 2020 BRAND LIST IN USA TODAY shows how brands stacked up as well as some of the top models. J.D. Power hasn't released data for 2020's bottom-performing models, and model-by-model details aren't yet available to non-subscribers.
If you're looking for something manufactured in 2019 or earlier, your research gets easier with J.D. Power's FREE MODEL-BY-MODEL DEPENDABILITY RATINGS. To find the model-year car you want, click the calendar year that's three years later (that is, if you're wondering about a 2019 vehicle, look at the 2022 report) and choose a category like "midsize cars" to display comparison results.
But a word of caution: Not all problems are equally serious. In this year's study, for example, infotainment systems were the top complaint-getters – annoying for sure, but not the kind of issue that can strand you on the side of the road. Reliability among 2020's models improved over 2019's, with fewer problems overall and fewer cars requiring replacement parts.
Check safety ratings for used cars
Make sure your used car is as safe as it is dependable.
The Insurance Institute for Highway Safety (IIHS) can help you avoid cars with lower safety ratings. Its "TOP SAFETY PICK" and "TOP SAFETY PICK+ LISTS" show cars that have met its criteria for safety in crashes (including the most common type of crash, rear-end collisions).
IIHS and Consumer Reports recently teamed to offer their choices for the safest used cars for teens, which focus on affordable used cars that have safety and handling features important for new drivers. (Formerly, each organization issued its own lists.) We love this IIHS-CR TEEN LIST and would argue that the cars aren't just good for teens – they make great choices for any driver looking to buy a quality used car at a good price! As with all IIHS data, it's free to consumers without a subscription.
IIHS doesn't present its data as "cars to avoid," but you can see if a car you're considering failed to make the top lists.
PEMCO is a longtime partner of IIHS.
How much weight should you give used car ratings?
Rating lists can help you identify trends for a specific brand or model you're considering.
As you research, check more than one rating source to understand why a vehicle you otherwise like might be ranked low. Is the problem relatively minor and, if so, would you be able to tolerate it?
Also important: You'll find good cars and not-so-good cars in every model. When buying a used car, variables like maintenance and mileage matter. Always check services like AutoCheck or Carfax for history on the exact vehicle you're considering. Even a top-rated reliable car will have trouble if, for example, it's been soaked in a flood!
Finally, make sure all drivers in your home test drive the car before you say yes. A car that ticks all the dependability and safety boxes on paper – but leaves you less-than-impressed behind the wheel – may not leave you satisfied for long.
In a future issue, we'll add Part II – the most-reliable used cars ranked by owners as well tips for car-buying success once you start test-driving.



MORE STORIES LIKE THIS FROM PEMCO:
How to insure a new car | PEMCO
How to buy a car from a dealership | PEMCO
Seven things you never thought about when buying a car | PEMCO
Is now the time for an EV or hybrid? | PEMCO
Everything you need to know before buying a new car | PEMCO