DEFENDING YOU ON LAND AND AT SEA
BOAT INSURANCE THAT WATCHES OVER YOUR WATERCRAFT
PEMCO boat coverage protects you in and out of the water, all year long.

What's Covered With My Boat Insurance?
With PEMCO, your boat is covered from damage and you're protected from medical costs or liability due to accidents.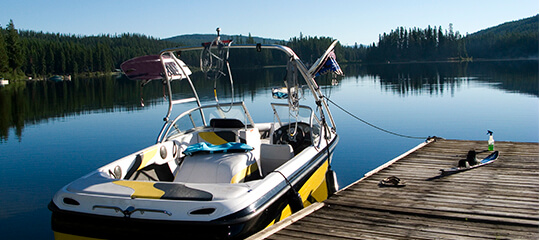 Protecting Your Boat From Bow to Stern
What's inside your boat is as important as the boat itself. That's why PEMCO protects your gear and your boat, on and off the shore.
View details
Where is your boat covered?
Our coverage is valid on inland water, lakes or rivers within the lower 48 states of the United States or Canada. You're also covered 75 miles off the Pacific coast (excluding Alaska) and up to 12 miles off the Queen Charlotte Islands.
Damage to Your Boat Coverage
PEMCO can help if your boat, personal watercraft, motor or trailer is stolen or physically damaged.
Agreed Value Coverage
If your watercraft package is a total loss, we'll pay the agreed amount listed on your policy. This coverage protects you from depreciation.
Emergency Service Coverage
You get coverage for labor at the site of the breakdown, towing to the nearest repair facility, and delivery costs for fuel, oil or a battery.
Replacement Coverage for Personal Belongings
Add this optional coverage for up to $5,000 to protect your gear (like clothing and sporting equipment).
Replacement Coverage for Fishing Equipment
Don't get left on the hook for accidentally damaged or stolen gear. Choose this optional coverage (available up to $10,000) and relax knowing your equipment is protected.
Mechanical Breakdown Coverage
Choose this optional coverage that pays for certain parts of your outboard or inboard/outboard motor if the breakdown is caused by normal wear and tear.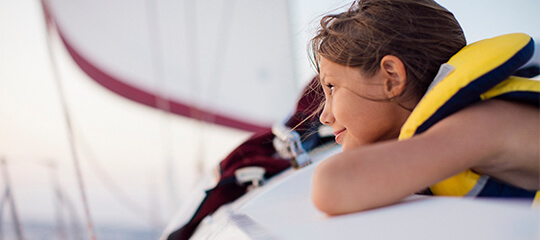 Passenger Protection
Every boating adventure needs a crew, so PEMCO protects you and your passengers if an accident happens.
View details
Underinsured Boater Coverage
A good ship captain is prepared for anything, even other captains without insurance. If you or your passengers are hurt or your boat is damaged by another boater who has little or no insurance, this can help pay.
Medical Payments Coverage
This can cover medical and funeral expenses for you or your passengers on an insured boat if an accident causes bodily injury or death.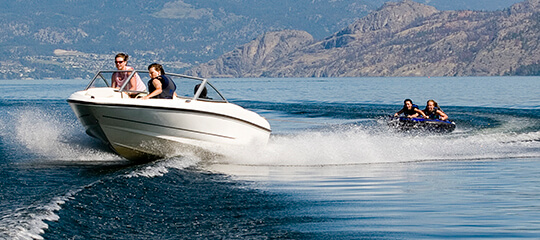 Defending Your Boat With Liability Protection
Get peace of mind if you're found legally liable for an injury or damage on the water.
View details
Liability Coverage
May pay when you or a family member is legally liable for either bodily injury or property damage while using your boat. Takes care of defense costs if you must go to court.
FAQ
Equipment attached to the boat, such as a fish finder or downrigger, would be covered as part of the watercraft. You can protect equipment like fishing gear and shellfish traps with optional coverage up to $10,000. You're protected whether it's damaged accidentally or stolen from your boat, garage, car or even out of the water.​
Yes, as long as your personal watercraft is listed on your policy. ​
Your coverage extends to only those listed on your PEMCO Mariner policy. ​
Tips & Resources
Check out our advice to help you save time, money and stress, so you can worry less and live more.