Seven things you never thought about when buying a car (but wish you had)
March 18, 2019
by PEMCO Insurance
​Heated seats? Rust-proofing? And how about fabric protector for that next feast on the go?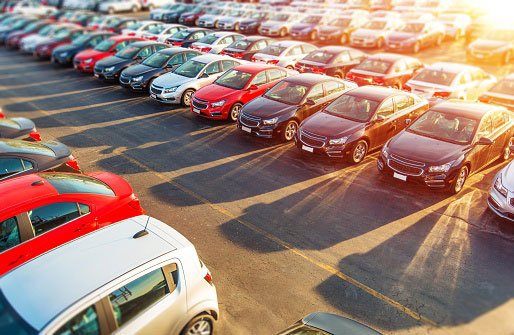 So many choices when buying a car! To those, we'd like to add a few not-so-obvious considerations to help you enjoy your new car even more when you drive it off the lot:
Check insurance rates. Think both now and later. If, for example, you'll add a teen to the policy someday, a high-powered V-8 or turbocharged car will cost more to insure.  In addition to higher rates for young drivers and sporty cars, some of the other factors that impact rates include: some cars are stolen more often than others, resulting in higher rates for cars that are more attractive to thieves; most insurers provide discounts for vehicles loaded with safety features; less popular models may over time cost more to repair due to increasing scarcity of parts, driving rates upward; and, larger cars cause more damage in impacts, leading to increased premiums.  . 

Make sure your spouse test drives, too. Different heights or back, hip or neck issues can make your perfect car not-so-perfect for your partner.

Bring the kids along. Can you easily get toddlers in and out of their car seats? Can your teen squeeze into the backseat?

Say "show me the features." Given that driving is one of the most dangerous activities we regularly do, the most important to consider are safety features.  New cars have a multitude of newer safety feature options: blind-spot warning (BSW), automatic emergency braking (AEB), pedestrian detection, forward-collision warning (FCW), lane-departure warning (LDW), lane-keeping assist (LKA), and others. Depending on the make and model, some are standard, some optional. Research indicates that some clearly save lives; with others, it's not so clear. Doing your own research will help you to determine whether the benefit to be gained justifies the additional cost.

Check the date the Carfax was printed. It will tell you how long a used car has been sitting there. If it's been there three or more months, the dealer may be willing to cut the price to move it. Other ways to tell how long the dealer has had the car: ask to see the car's invoice or other paperwork that shows when the car arrived; ask the dealer if the car was transferred from another dealership and, if so, how long it sat there; on new cars, check the glove box for the date of the required service check-in; you can also locate the sticker, usually inside the driver's door jamb, that shows the manufacture date. 

Don't bother detailing your trade-in. You likely won't get any more for it, and you'll wish you'd used the effort and expense on something you love. Other experts would argue that cleaning your car and making sure everything works will increase the value of your trade-in, the key being to spend as little time and effort as reasonably possible. If you're comfortable with the time, expense and effort in a more extensive detailing of your current vehicle, selling the car privately may net you more money than a trade-in. Your time will be a key factor in your choice. Another consideration will be the tax savings that may result from your trade-in.  Whichever option you choose, be sure to prepare for negotiating your trade-in or sale by having a good sense for the value of your current car.  That can be done by checking Kelley Blue Book, Edmonds.com, CarMax.com or asking for a dealer estimate.

Time your trade-in. If possible, do it right before your tabs are due (new tabs won't boost the value of the car). If you're still paying off your trade-in, try to sign the deal on your new car before your next payment is due. You'll have a little extra cash in your pocket to spend on a great accessory for your new car!​