Perspective
Insurance for rideshare drivers
February 5, 2023
by PEMCO Insurance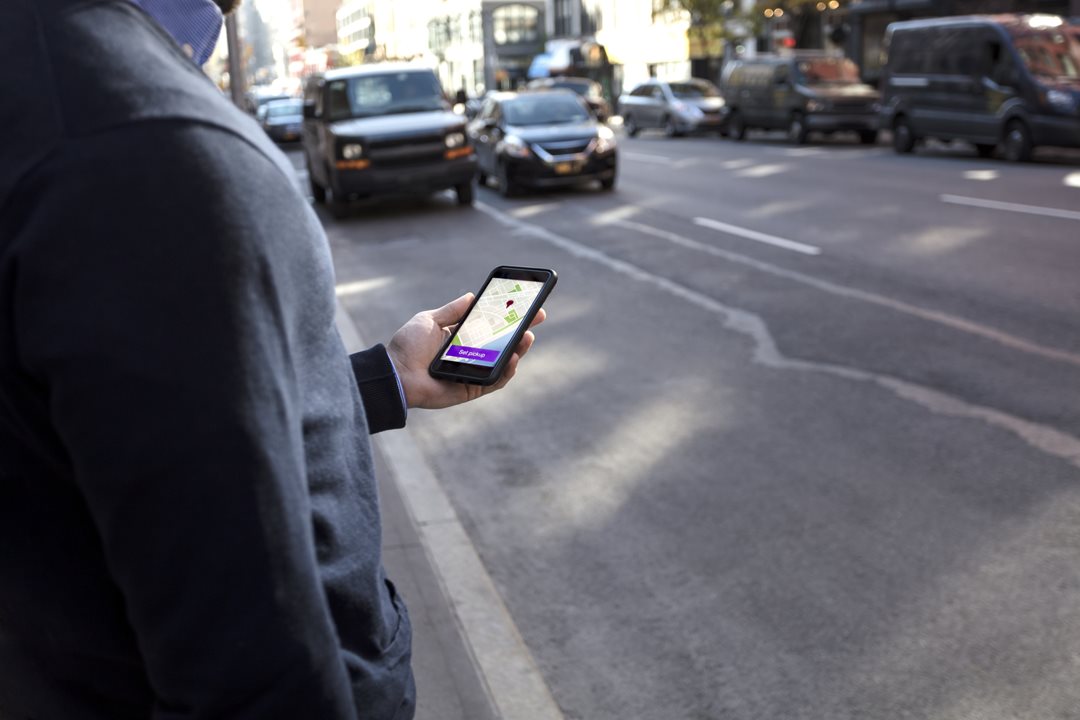 If you're a rideshare driver (e.g., Uber, Lyft), you might be wondering if you need extra insurance.

The same goes for delivery drivers, such as those who drive for Uber Eats, DoorDash, Grub Hub, etc. Do you need additional insurance?

The short answer: Probably yes.
Like virtually all insurers in the United States, PEMCO's auto policy can't automatically cover you when you're driving for business, like a rideshare service or a takeout/grocery delivery company.
And unfortunately, although big-name rideshare services like Uber and Lyft have gotten better over the years, their coverage doesn't fully protect you, either. Smaller services and apps focused on takeout and grocery deliveries may have more gaps and gray areas.
Here's how to extend your PEMCO coverage for rideshare driving (or, you can get a separate policy through another provider that covers both personal and delivery driving).
Am I (or is my car) at risk from rideshare or delivery driving?
Driving for hire changes the way you use your vehicle – more miles, more passengers, and more time on the road. It increases the risk you'll get in an accident and, if you do, that more people could get hurt. Personal insurance policies are designed and priced for everyday driving, like commuting to work, shopping, shuttling the kids around, going to appointments and enjoying road trips.
Any time your rideshare app is on – even if you're just waiting for a ride request – you're driving for hire, and your regular personal insurance can't cover you if something happens.
Rideshare companies understand the added risk and offer coverage to their drivers when they're logged onto the app. But their level of coverage doesn't have to match the protection you've chosen for yourself or even the deductible you're comfortable paying (that is, the amount you'd pay out of pocket after a crash before your insurance coverage kicked in to repair your vehicle).
Each company has its own plan, and you'll want to read yours thoroughly. As an example, Uber restricts app-on coverage* to liability-only until drivers are en route to pick up a rider. (Liability coverage applies when you're at fault for an accident and legally responsible for the people/property you harm.) When waiting for a ride request, Uber drivers receive liability coverage limits of at least 50/100/25 in Washington and Oregon (here's what that means), which is more than enough to make them legal to drive in both states, but less than most people choose on their own policies (our most common limits are 100/300/100). There's no protection if their car gets crunched or if they get hurt while waiting for a ride request.
Once they have a ride request until they drop off their passenger, Uber's company-provided coverage is better. Its liability coverage jumps to $1 million. It also will match the limits of their personal policy's Comprehensive and Collision coverages, if they have them, after they've paid their $2,500 deductible. (Note, that's substantially more than the $500 or $1,000 deductible most people choose on their own policies). Uber also offers protection if their drivers are hit by an uninsured or underinsured motorist or an unknown driver who flees the scene of an accident.
How can PEMCO fill rideshare insurance gaps when the app is on?
An "endorsement" adds extra coverage to an insurance policy for an additional premium.
When you add a rideshare endorsement to your PEMCO auto policy, we'll make sure that your coverage while driving for a rideshare company is always as good as the coverage you've chosen for yourself. When coverage from the rideshare company applies, your PEMCO coverage becomes "secondary," meaning the rideshare company's insurance pays first and your PEMCO policy will plug any gaps to give you the same limits and deductibles you've chosen on your personal PEMCO policy. Because it's secondary, you aren't paying for duplicate coverage and its price is lower than you might expect. The rideshare endorsement adds roughly 10% to the rideshare vehicle's premium.
PEMCO's rideshare endorsement is good only for the car you specify, so if you use multiple cars for rideshare driving, you'd need to buy coverage for each one. Once you have it, it covers multiple family members working as rideshare drivers (as defined in the contract) when they're operating the insured vehicle.
Can PEMCO cover me if I'm delivering goods?
Currently, no. However, our affiliate company, PEMCO Insurance Agency, can find coverage for you through another insurance provider if you drive for app-based services like DoorDash® or Instacart®. Costs for delivery driving can vary and require the purchase of a separate auto policy (not simply an "extension" added to your PEMCO policy). That means the car or cars you use for deliveries would be deleted from your PEMCO personal auto policy and put on a new personal-plus-delivery auto policy with the other provider. All drivers in your household would be added to that policy, too.
If deliveries are part of your regular job (like you work at a pizza restaurant and deliver pies), you'd need a true commercial driver's policy.
You may be thinking, "Wait a minute. Didn't PEMCO used to cover delivery driving?" And you'd be right. During the darkest days of the pandemic, PEMCO found a way to offer some relief and peace of mind to displaced workers who were forced to join the sharing economy by delivering meals or Amazon packages in their own cars. For one year, we temporarily lifted our auto policy's restriction on "delivering property for compensation." Thank goodness, employment opportunities improved as the pandemic began loosening its grip, and on March 31, 2021, we discontinued the emergency coverage because so few people still needed it. (Rideshare coverage remained unchanged during the pandemic and was available as a for-purchase option the same as it is now.)
If you have questions about your PEMCO coverage or want to learn more about adding protection for rideshare or delivery driving, talk with your local PEMCO agent or call 1-800-GO-PEMCO.

*Coverage amounts and descriptions for other insurance providers are included for illustrative, educational purposes only. Examples and information are accurate to the best of our knowledge at the time the article was written and are subject to change by the providers. If you have questions about coverage provided to you by your rideshare or delivery company, we urge you to review your policy with them or speak to one of their representatives.
MORE STORIES LIKE THIS FROM PEMCO:
Driving for Uber | PEMCO Insurance
How to handle accidents as a rideshare driver | PEMCO
Reduce your risk of COVID-19 while car sharing | PEMCO