Perspective
Can you name the No. 1 cause of home claims?
July 23, 2019
by PEMCO Insurance
​

Can you name the No. 1 cause of home claims? 
(Hint: It's not what you think.)
Fires? Windstorms? Break-ins?

While those may be the scenarios homeowners worry about most, they DON'T top our list of home claims. The biggest culprit: water leaks.

Plumbing woes like spurting washing machine hoses, leaking dishwashers and burst ice-maker connections spark about 40% of homeowners' claims.

The good news is, you can save yourself the hassle, mess and expense of a water leak with five easy steps:

Check washing machine hoses
for cracks and leaks. If the hose is more than five years old, replace it with a quality high-pressure, durable steel-mesh hose (they cost only a few dollars more than the much more vulnerable rubber kind that likely came with your washer).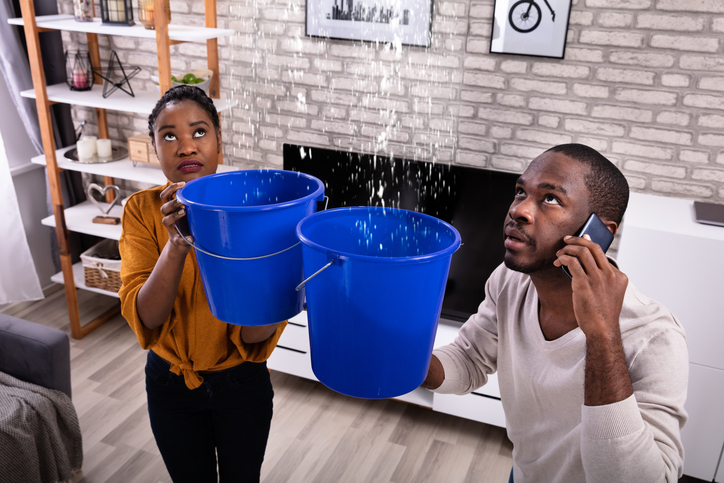 Check the floor around your water heater
for signs of rust, corrosion or leaks. The lifespan of a water heater is usually just eight to 12 years. After that, they're susceptible to catastrophic gushers or, more commonly, slow leaks that can rot out subflooring over time (a maintenance issue that your insurance can't cover). Having seen so many failed water heaters, many of our adjusters simply replace theirs every 10 years!

Check refrigerator and dishwasher lines 
for leaks and crimps. When you pull out the refrigerator to clean, don't overextend or crimp the ice-maker line. After moving your refrigerator, shine a flashlight under it the next day to make sure no leaks have sprung.

In freezing weather, detach garden hoses 
and cover outdoor faucets (hose bibs) with insulating foam hoods and wrap exposed pipes.

Invest in water sensors. 
Water-leak damage escalates quickly over time. Fortunately, a water sensor can tip you off to trouble before structural damage sets in. Place sensors near washing machines, hot water heaters, toilets, dishwashers and ice-makers. When you link the sensors to your smartphone to receive alerts, you'll even earn a discount on your insurance! Even if you install water sensors, it's a good idea to shut off your water when you're heading out of town.