Perspective
New year, new car-seat rules for babies, preteens
January 29, 2020
by PEMCO Insurance
​Washington drivers: Until your child reaches a height of 4 feet, 9 inches, or turn 13, they'll need to use a booster seat when riding in cars. That change, along with a requirement to use rear-facing seats until age 2, became law in Washington last month. (Oregon law remained unchanged. It also requires rear-facing seats until age 2, but it allows kids under 4 feet, 9 inches to graduate out of booster seats at age 8, provided an adult seatbelt fits properly.)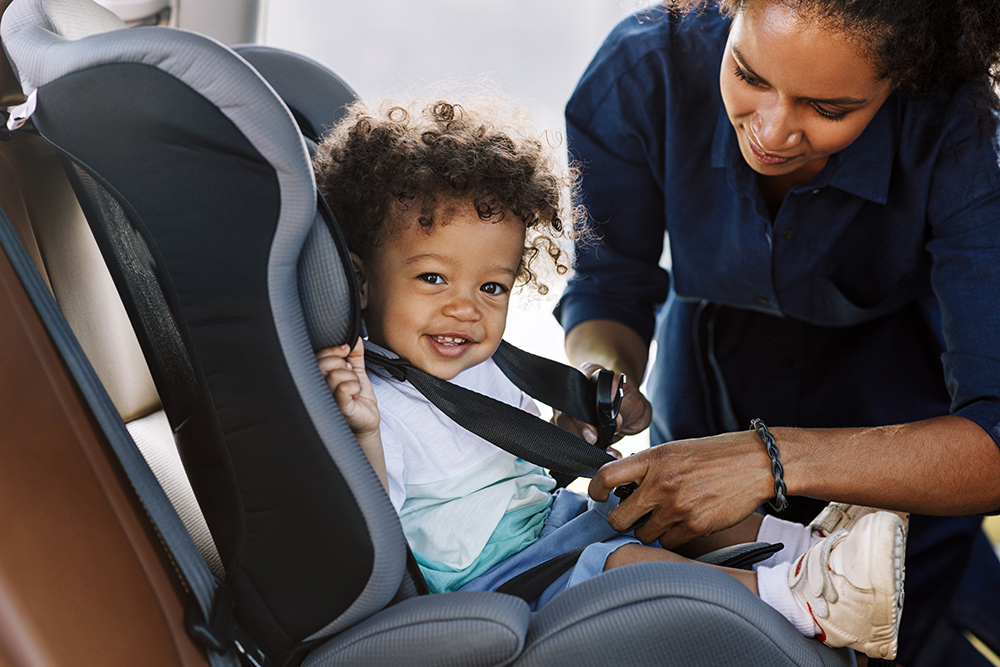 Here's the breakdown for Washington:

Newborn to age 2: rear-facing car seat
Ages 2-4: harnessed car seat (may be front- or rear-facing)

Ages 4 and up until 4 feet, 9 inches tall: booster seat
Ages 12 and under: Ride in the backseat when practical (excludes pickups, for example, or large families where all children wouldn't fit in the backseat).

Before Jan. 1, 2020, age 2 for rear-facing seats was a recommendation, rather than a requirement. In addition, kids could legally ride without booster seats once they turned 8.

The expanded booster seat law is meant to focus on kids 12 and under (not petite teens and adults). That's not only because 13 is the age when they can move to the front seat, but also because of younger children's body structures. They have proportionately larger heads, a greater percentage of cartilage to bone, a less developed rib cage and greater chest wall flexibility. Those differences make them more susceptible to injury in a crash. Generally, the longer you can keep your kids in their rear-facing seats, harnessed front-facing seats and boosters, the better. Just be sure to follow manufacturers' weight and height limits.

Check out these tips on choosing the right car seat for your child, and take advantage of free clinics to get your car seat installed properly. Here are good places to start in Washington or Oregon. You also can check with your local fire district or hospital for car-seat checkup events in your area.

'But Mom! All my friends ride in front'
The "ride in the back until age 13" rule isn't new in Washington, but it may catch some parents by surprise as they refresh themselves on state law. Washington is among the few states that require kids under 13 to ride in the back seat, and it's a law that saves lives, according to the Insurance Institute for Highway Safety. Placing children in the back instead of the front seat cuts fatal injury risk by about three-quarters in kids up to age 3, and almost half for kids ages 4 to 8.