Tips
Five tips for taking your dog in the car
March 18, 2019
by PEMCO Insurance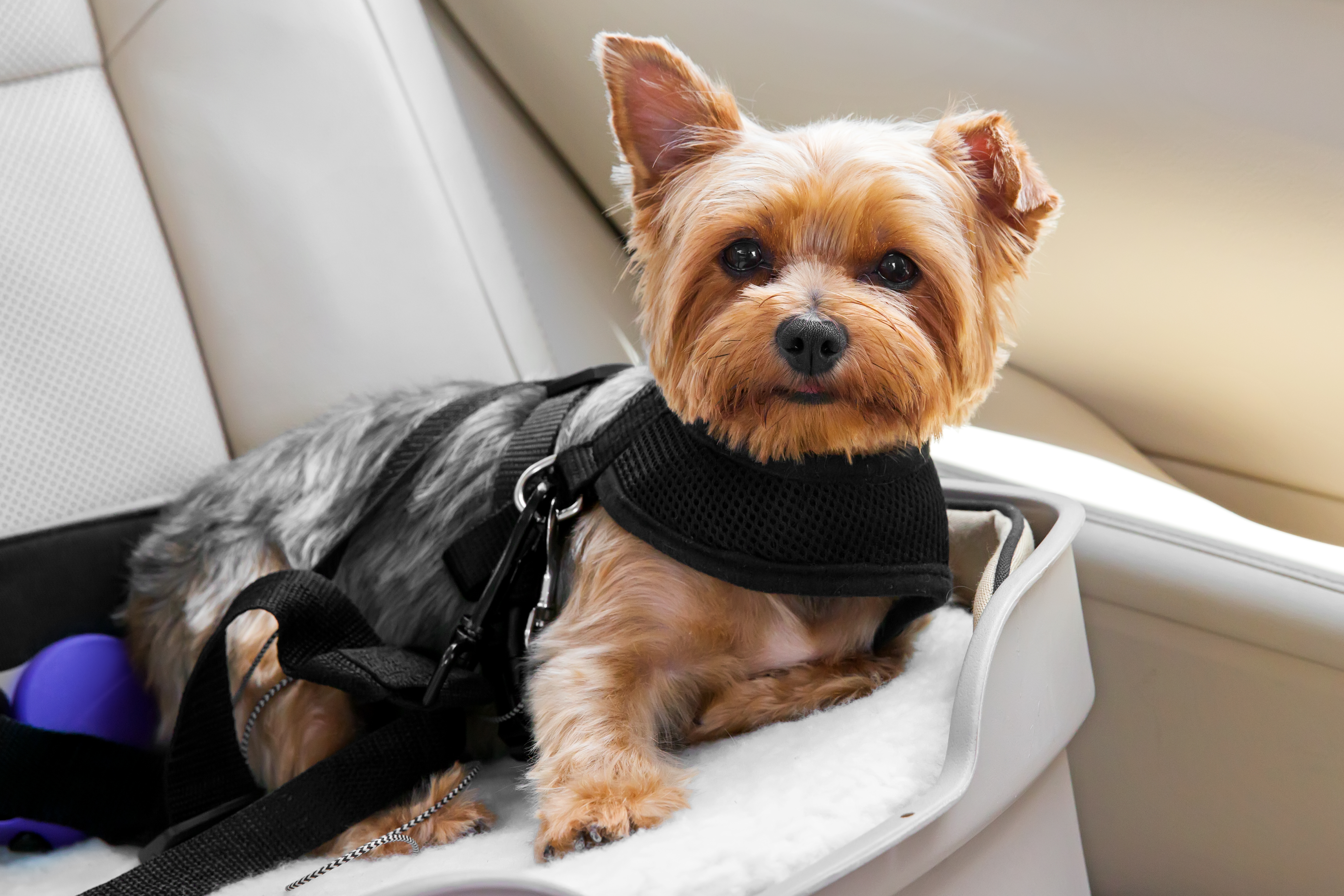 Like children, dogs belong in the backseat, strapped in for every ride. Whether it's a trip to the vet or a family vacation, here are five ways to keep your furry friend safely by your side:
Buckle in your dog's carrier. Don't just set it on the seat. You also can use a harness (never a collar) that attaches to your car's rear seat belt. For miniature breeds, a booster seat improves the harness's effectiveness. As tough as it is, try to resist those puppy dog eyes begging to ride unrestrained. It can create a dangerous situation for both of you. In a 30-mph crash, a 60-pound dog can slam into the dashboard (or you) with 2,700 pounds of force. 

 

Remember the backseat is best. Your pet faces the same injury dangers from front airbags as a small child. If you're using a harness instead of a carrier, the backseat is a must.

 

Roll up the windows. When your dog's head is outside the car, it can suffer injuries from flying road debris (even insects can seriously hurt a dog's eyes). They also can develop respiratory trouble from having cold air forced into their lungs.
Don't transport dogs in pickup beds. While most state laws allow it, provided you crate or harness the dog, it's still a bad idea. In a serious crash, even a crated dog has minimal protection.
Talk to your vet. Make sure vaccinations are up to date and, if your dog becomes anxious in cars, your vet may be able to prescribe a mild sedative to make the trip easier for your pet.​