Perspective
Northwesterners fall short on earthquake insurance
January 28, 2021
by PEMCO Insurance
​Feb. 28 marks the 20-year anniversary of the 6.8 Nisqually Earthquake that rattled Western Washington. During the 40 seconds of shaking centered around the Nisqually Delta northwest of Olympia, an estimated 200 people were injured and damage topped $1 billion (in 2001 dollars), including a cracked runway at Seattle-Tacoma International Airport and damage to the State Capitol. Seismic vulnerability, brought to light by the quake, eventually doomed the Alaskan Way Viaduct.

It was one of those "Where were you when …" moments.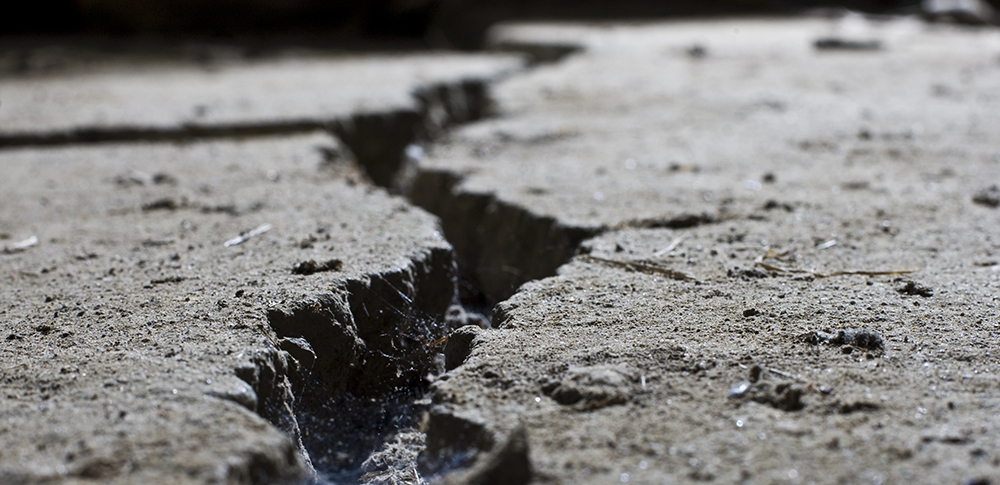 Would you be ready if it happened again?

In a PEMCO Poll taken a few years ago, 52% of us said we're at least "somewhat prepared" for the next earthquake. Another 39% said they've done nothing at all.

Even fewer have earthquake insurance. In Washington, about 14% of people west of the mountains have an earthquake policy; east of the mountains, it's 2%.

Those numbers sound low, but in earthquake-prone California, only 15% of homeowners insure their homes against earthquakes.

Visibility may be one reason why relatively few people buy earthquake insurance. Many personal insurance companies, including PEMCO, don't sell it, and you rarely see it advertised. Earthquake insurance is available through companies that specialize in it, and we can get you connected with them. (More about that below.)

Confusion, cost and complacency also play a role:

►Confusion abounds because many people think their ordinary home, renter or condo insurance covers damage from earthquakes. It doesn't. Except in rare instances, earthquake damage is covered only if you have a separate, standalone policy that states it will pay to:

Rebuild your home and outbuildings
Replace your belongings
Cover temporary housing expenses
Remove debris
Stabilize land.

An important note for people living near water: Earthquake insurance can't protect your property if it's damaged in a flood or tsunami related to an earthquake. You'd need additional flood insurance for that.  

►Costs can be significant (perhaps as much or more than your regular homeowners insurance) and vary widely. The amount you'll pay depends on:

Home and belongings value
Location (east of the Cascades, lower; west, higher)
Slope of land or proximity to a bluff
Masonry vs. wood construction
Age of your home (homes built before 1980 are less likely to be bolted to their foundations)
Policy features.

Before the policy can pay, it's subject to a deductible – anywhere from 2.5% to 25%. Depending on the policy, it may have separate deductibles for your house and belongings. The higher the deductible, the less you'd pay, but that also means there would have to be more damage before you could collect.

►Complacency kicks in because, thankfully, most earthquakes are too small to notice. That makes it easier to think "so far, so good," even though when asked in a PEMCO Poll, 77% said they expect to experience a serious earthquake.

Because so many variables affect earthquake insurance eligibility and price, it's hard to shop for earthquake insurance on your own. Although PEMCO doesn't sell it, we can help you get a quote through insurers that specialize in it. While it may not be for everyone, earthquake insurance is worth a discussion. Talk with your local PEMCO agent or call 1-800-GO-PEMCO to get started.

___________________________

Cheap, quick ways to make your home safer in an earthquake
Buying earthquake insurance isn't the only thing you can do to prepare for an earthquake. Here are easy, low-cost tips for almost every room in the house:
Kitchen. Install childproof latches on cupboard doors to keep them closed. In homes without small children, move cleaners and chemicals to lower shelves so they can't tumble out and spill.
Bedrooms. Scoot your bed away from the window and remove pictures hanging over the headboard. Keep a pair of sturdy shoes and a flashlight under the bed.
Living and family rooms. Apply safety film to sliding glass doors and picture windows. Add ledge barriers to display shelves and move heavy items to lower shelves.
Home office. Anchor file cabinets and bookshelves to the wall with sturdy straps.
Garage. Post signs showing where and how to shut off utilities. Strap your water heater to the wall.