Our Northwest
Meet our December Nonprofit of the Month: Treehouse
December 3, 2018
by Sharlyn Petit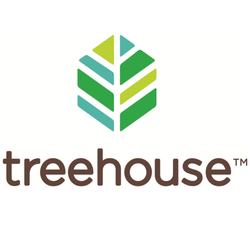 Meet our employee-nominated Nonprofit of the Month, Treehouse.
Over the past 30 years, Treehouse has come a long way. The organization started out as a group of social workers who wanted to provide foster children things like birthday presents and school supplies – fast forward to today, in 2018, Treehouse has made a difference for more than 7,000 youth in foster care across Washington.
Treehouse's programs focus on academic success, fulfilling key material needs, and providing important childhood experiences every child deserves. Their 2020 goal is "Youth in foster care across Washington state will graduate from high school at the same rate as their peers, with support and a plan to launch successfully into adulthood."
Our employee, Christi O., nominated and championed Treehouse as a 2018 Nonprofit of the Month organization.
Here's why Treehouse is important to Christi, in her own words:
"Outside of my work at PEMCO, I've volunteered as a Court Appointed Special Advocate (CASA) since May 2007. In that role, I'm assigned to the case of children who are in dependency due to abuse or neglect. As a CASA, I advocate for the best interests of these children. Many of these children move placements multiple times, miss school, and have trauma which all impact their education, and Treehouse is a service provider I work with to help these kids with their educational needs.
"As a CASA, I welcome Treehouse on any case I'm working. In one case, a foster family was eligible to shop at The Wearhouse, a free store run by Treehouse where youth in foster care and their caregivers can shop for clothing, shoes, school supplies, toys, books, free tickets to events, and other essentials. This levels the playing field for these kiddos and helps remove barriers. They're great team players who share the same goals, and their expertise in the school system is invaluable and gets results. Treehouse programs make a huge impact for these children and youth."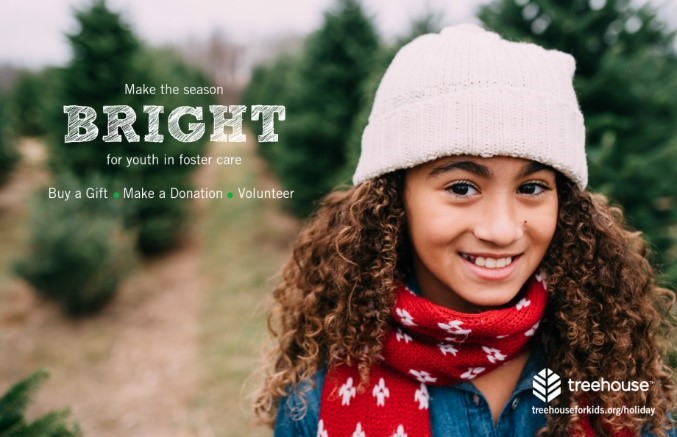 Christi helped us organize a Holiday Giving Tree for our employees to get involved, which included a very special holiday list to support Treehouse's Driver's Assistance program.  
A crucial aspect to long-term success for youth in foster care is the ability to take care of their own transportation needs. Treehouse's Driver's Assistance Program focuses on increasing mobility for youth in foster care by providing funding and assistance for teens to obtain driver's education, driver's licenses/ID cards, and insurance.
The Driver's Assistance wish list included items new drivers need, but often don't buy for themselves, and we're proud to support local organizations like Treehouse working to improve the quality of life in our Northwest communities.
Treehouse gratefully welcomes community support through volunteering and donations: Here's how you can help and learn more about Treehouse.