Articles
Find a mechanic you can trust
May 20, 2021
by PEMCO Insurance
Apart from your home, your car probably is your single biggest asset. To keep it in great shape, few members of your car-care team are as important as your mechanic. For many of us, though, choosing a shop isn't easy, and it can feel like our decision comes down to luck or trial-and-error.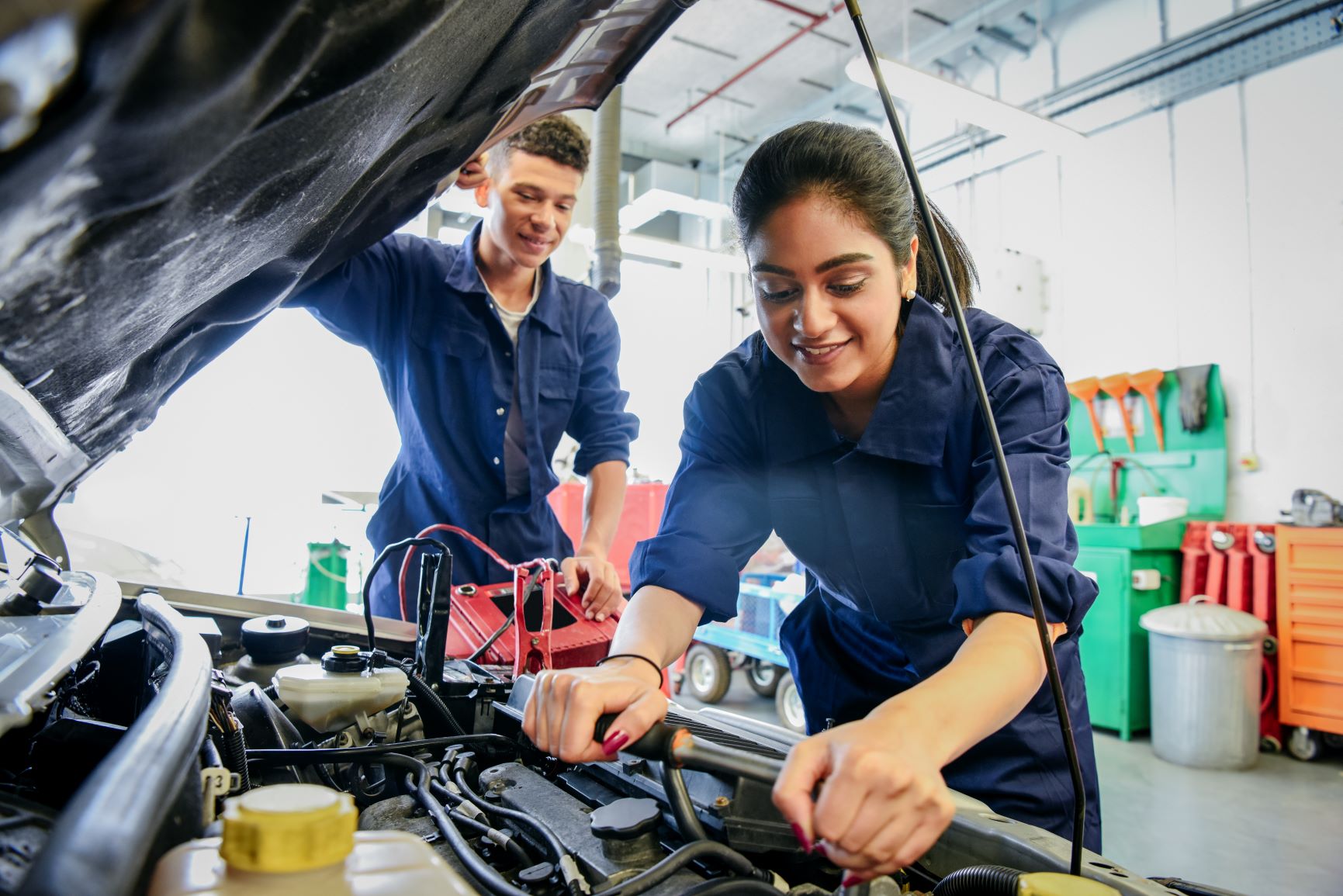 These five worry-less, live-more steps can help you find the right mechanic to keep you and your car safe in the many miles ahead:
1)     Get social to start your search. 
Family and friends are great resources when it comes to finding a mechanic you can trust. Start with questions like:

Do you feel like they listen?
Do they stick with their estimated price, and does that price seem fair?
Do they seem thorough and proactive without "upselling?"
Is your car usually ready when they say it will be?
Do their repairs hold up?

If you ask and come up empty, try reaching out on Nextdoor – a localized social network organized around neighborhoods. Nextdoor members are happy to share referrals for just about any service (mechanics, painters, landscapers, dog walkers, etc.), and you often see people chiming in to add their own experiences with providers who get mentioned.

2)     Add (or vet) options with professional sources. 
The American Automobile Association (AAA) makes its auto repair locator tool available free to everyone, whether you're a AAA member or not. It can point you to more than 7,000 shops across the country that have passed a AAA inspection and use technicians certified by the manufacturer or the National Institute of Automotive Service Excellence (ASE).

If you need glass or body work, you also can try a tool we really love – PEMCO's own repair work! Automakers have identified shops on our list as qualified and trained to work on their make. In addition, they've taken steps to verify shops have the correct equipment to properly repair their vehicles to industry standards. Not only do these shops offer high quality, competitively priced, quick repairs, they'll work directly with us to handle costs and payment (if the repair is part of an insurance claim).

It also never hurts to see how a company is rated with the Better Business Bureau.

3)     Make sure you're under no warranty restrictions. 
If you own your car outright or are in the process of buying it, you can have it repaired wherever you want without worrying about your warranty. However, if the car is a lease, you may be required to have it serviced through a dealership. Check your lease details before you schedule any work.

4)     Interview prospective shops. 
You want to feel confident you can trust your mechanic's expertise and willingness to back up their work. It also helps if they're easy to talk to! Some questions to start:

How long have you been in business?
Do you specialize in a particular type or make of vehicle?
Can I get an estimate for free?
How do you guarantee your work?

If you like what you hear, ask for an estimate on a specific type of work – for example, a brake pad replacement. Then compare that quote with other shops in the area. If, to justify their prices, a shop tells you they use only original equipment manufacturer (OEM) rather than aftermarket parts, you may want to continue your search. OEM parts are almost always more expensive, yet often, thanks to competition between aftermarket manufacturers, aftermarket parts are just as good or even improved beyond the originals.

5)     Try out the mechanic before something major goes wrong. 
Once you think you've found THE ONE, test-drive the shop with routine maintenance, like an oil and filter change. Then assess how you feel about the experience: Was the work done as promised? Was the price fair? Were you heard and respected? If you like the service you receive for the small stuff, chances are you'll be able to trust the mechanic when something bigger comes along!