Perspective
How to keep kids entertained on road trips
May 25, 2022
by PEMCO Insurance
How to keep your kids entertained on road trips
Don't let a chorus of "Are we there yet?" keep you and your kids from enjoying what American Express Travel predicts will be a blockbuster summer travel season. It shows travel bookings this year have eclipsed pre-pandemic 2019 reservations by 35%. With pricey air fares, all that pent-up vacation demand will likely mean more people on the road – including kids on their first-ever road trip.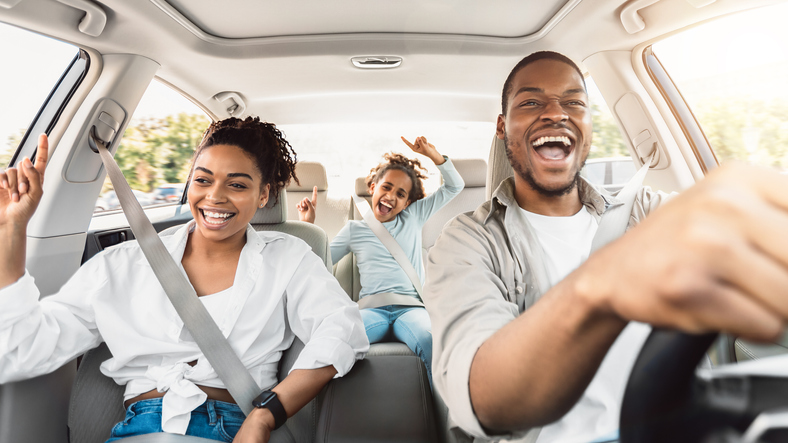 Here are six tips to keep them entertained while enjoying the ride yourself:

1. Plan stops every two hours. Choose a place (like a park or a fast food restaurant with a play area) where kids can use the bathroom and run off some energy. Regular stops also help reduce motion sickness. In this PEMCO Poll, people shared their favorite places to take a break.

2. Pack a treasure chest. Include car-friendly distractions like markers and colored pencils, books, snacks, toys and activity sets. If the items are new, even better, since the novelty will hold kids' interest longer.

3. Pack a stealth bag, too. Eventually, the treasure chest will get old. You can liven things up with new surprises. A good one is Road Trip Bingo using purchased or homemade cards with squares to fill in with road-trip sights like bridges, cows, statues and trains.

4. Share a favorite road trip game from your childhood. Remember "I Spy," "The Alphabet Game" and "20 Questions?" If it's a car full of teens, they might like these road trip games. (For safety, the driver will want to sit out the games to fully keep their eyes on the road.)

5. Listen to audio books the whole family can enjoy. Unlike individual screen activities (which are also a lifesaver on a road trip!), audio books offer a shared experience that becomes part of the vacation for everyone.

6. Give kids a choice about something. Maybe it's whether to see a movie, grab a pizza or take a dip in the pool once you arrive at your hotel. Looking forward to doing something they picked will make the journey easier for kids.

Make sure you and your pets are ready to go, too. Check out our tips for road-trip drivers and taking your dog in the car.