Perspective
How to file an insurance claim after a break-in
March 25, 2021
by PEMCO Insurance
​Here's a myth worth busting: Careful, responsible people never end up using their homeowners, condo or renter insurance. The truth is, bad luck, a fire or break-in can happen to anyone. Each year, about one in 20 homeowners file an insurance claim, according to the Insurance Information Institute.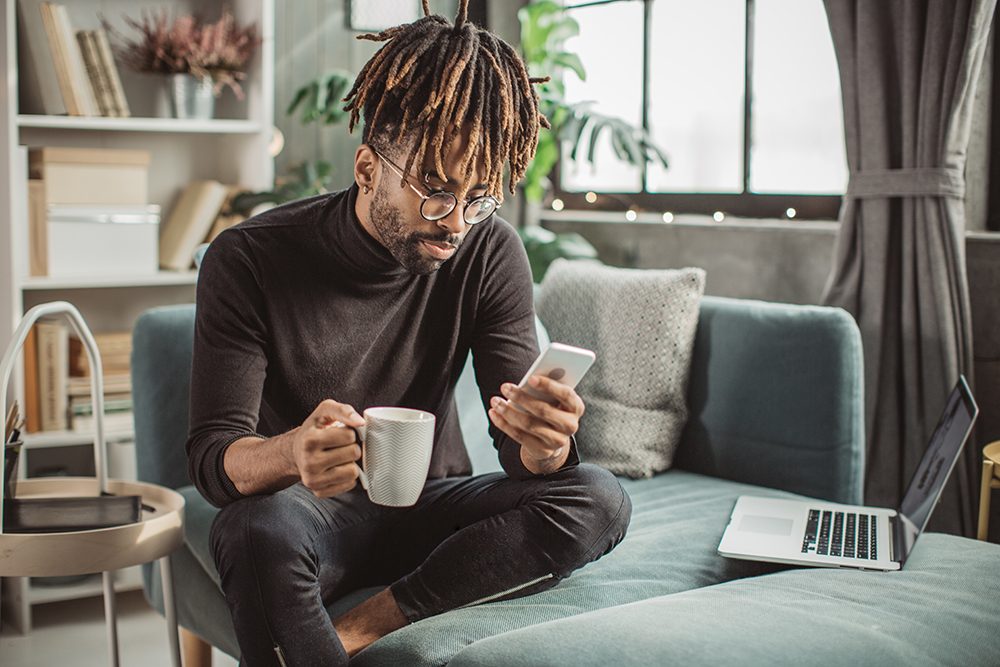 An important part of your PEMCO "worry less, live more" protection is knowing there's always someone on your side if the unthinkable happens. For example, if you come home to find thieves have helped themselves to your belongings, here's how to get help quickly:

1.     Safety first. 
If you see signs of a break-in, don't enter your home. Call the police so they can verify the intruder is no longer there. Quick action also gives you a better chance of recovering your property (sometimes prowlers can be apprehended if they're still in the area). Don't touch or clean up anything until the police are finished investigating and you've photographed the damage. Check footage from doorbell or security cameras that might have captured something and share it with the police.

Also, get a copy of the police report. That can help with your insurance claim.

2.     Notify your landlord/property manager (if you're renting). 
They need to know about the potential safety issue in the building, and their insurance will take care of any structural damage like a broken door frame or shattered window. They also can help with temporary repairs so you can stay in your home.

3.     Call PEMCO. 
You can report a claim 24 hours a day, seven days a week using the GO PEMCO app, pemco.com/claims or by phone at 1-800-GO-PEMCO. Every claim is different, but the first contact will focus on documenting what happened and creating a list of what was damaged or stolen.

You'll be assigned a dedicated claims specialist who will help you through the process from beginning to end. That includes making sure you have a safe place to stay until temporary repairs can be made to secure the now-broken door or window where the burglar got in. Your policy includes a "loss of use" benefit that can pay for the added costs of a hotel room or restaurant meals that result from being temporarily displaced. Just save your receipts.

If you have a video, photo or written home inventory that includes the items that were stolen, you'll want to share it with your specialist as soon as possible. Details like receipts, brand names, model numbers, etc., also help speed claims processing so we can help you get your life back to normal sooner.

4.     Save receipts for emergency repairs. 
If, for example, you nail up plywood to cover a broken window, we'll reimburse you for the materials (subject to your deductible). We can help you find a contractor to make permanent repairs.

5.     Take stock of what's missing. 
It's not unusual to overlook something during your first report to us. You can update your claim anytime! Also, if you discover credit cards are gone, cancel them immediately. If a laptop was taken, reset passwords for your remaining electronics.

After any break-in, we urge members to talk with an identity theft specialist who can proactively monitor their accounts for any sign the thief may have taken personal information. The service is free and confidential for all family members in your household.

7.     Replace your belongings. 
All PEMCO policies provide replacement-cost coverage, meaning we'll pay to replace your stolen items with new ones of similar kind and quality. For smaller claims, you'll likely receive a single replacement-cost payment. On larger claims, PEMCO initially will send you a check that shows the "actual cash" (depreciated) value of the items lost, with an appropriate replacement cost holdback to come once you replace them and exact costs are known. Hang on to your receipts so we can match them to items on your list of stolen property and issue the appropriate replacement payment(s).

Theft claims are subject to your deductible (when you bought your policy, that's the amount you selected to pay out of pocket before insurance coverage kicks in).

If you have questions during your claim, please reach out! We understand this is probably the first time you've been through an experience like this. It's our job to help you recover with as little stress and inconvenience as possible.