Articles
How much homeowners insurance do I need?
December 13, 2020
by PEMCO Insurance
Unlike auto insurance, which has state-mandated minimums, there's no set amount of homeowners insurance you must carry (unless required by your lender). However, considering your home is likely your biggest asset, making sure you have solid protection against theft, fire and other disasters is a cornerstone of your financial security.
You need enough coverage to do four things:
Replace your home if it's destroyed

Replace your belongings if they're destroyed or stolen
Protect you against liability claims for injuries and property damage
Cover additional living expenses (like hotels and restaurant meals) if your home becomes unlivable after a covered loss.
Sounds simple enough, but Consumer Reports recently shared an estimate that 60% of homes in the United States are underinsured by an average of 20%. Many homeowners likely started out with adequate protection, then fell short when they didn't increase coverage to account for remodeling that pushed their home's value beyond its insured amount. Others have held on to outdated policies that provide actual-cash value rather than replacement cost coverage (meaning the policies pay only the depreciated value of the home or belongings). Or, they may have purchased cheaper, overly restrictive named-peril policies that cover only risks specified in the policy, unlike more inclusive open or all-risk policies that cover everything not specifically excluded.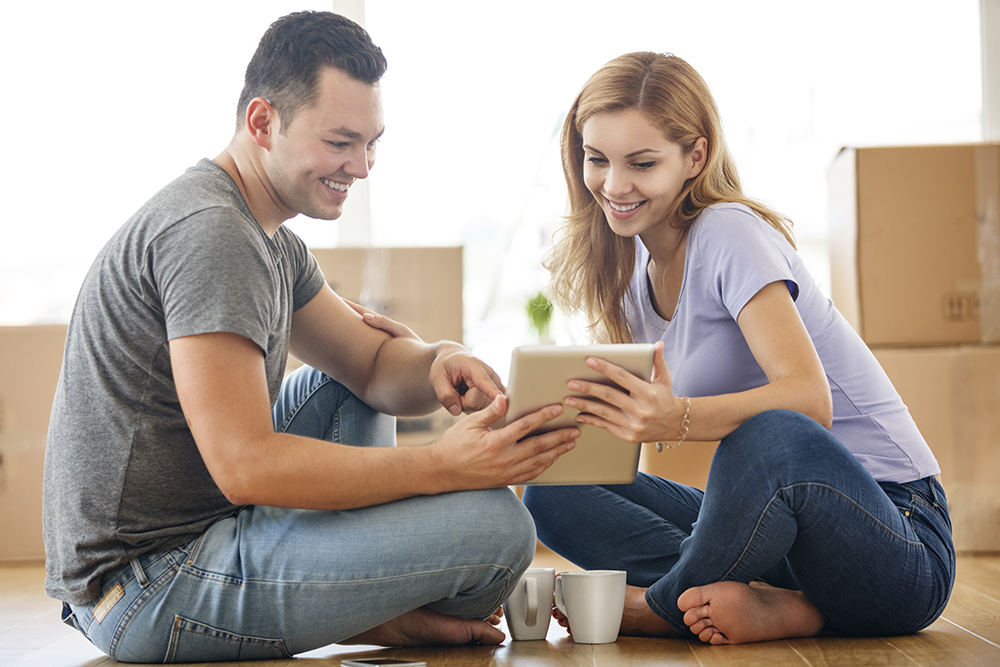 Many people mistakenly think that the amount of their homeowners insurance should match either their home's market or tax-assessed value. It's actually neither. Insurance only loosely relates to those numbers and, instead, is based on the four factors above.

The biggest variable among those – reconstruction costs in No. 1 – can fluctuate based on local costs for labor and materials and changing building codes (an older home may need extra work to bring it up to current standards during a covered repair). Existing homes also can have expensive access workarounds that aren't a problem in new construction where contractors bring in heavy equipment and start from scratch.
Where to begin
If you're buying a policy for the first time, it's great to get quotes online. But finding the right homeowners insurance probably isn't a 100% DIY project. Before you buy, you'll want to talk with an agent to make sure you understand exactly what you're getting and have applied for all the discounts available to you (everything from fire-resistive construction materials to bundling with your auto policy). You'll also want to talk through your liability-coverage needs, which could exceed what's available on most standard policies.
Some points to touch on:
Replacement cost. Make sure your policy gives you "new-for-old" coverage (automatic with PEMCO homeowner and condo policies) for your home, belongings and other structures, like fences, detached garages and sheds. When an insurance company says they'll give you replacement coverage, check for language like "extended replacement" or "guaranteed replacement." That's important if, for example, there's a scarcity of labor and materials in your area after a disaster, and prices escalate beyond ordinary replacement costs.
Some things you don't need to worry about: Insurance companies determine replacement cost using valuation tools that take into account the age of the structure, geography and ease of access to the site. They also factor in ordinary inflation and the cost to remove debris from your property after a loss.
Contents coverage. Many insurers just use a blanket percentage (like 70% of dwelling limits) to calculate the value of your belongings. If you're a true minimalist, though, that could leave you paying too much. PEMCO, for example, allows people to insure belongings for as little as 30% of their dwelling coverage – but you'll want to have a thorough discussion to make sure you're not underestimating what your property is worth. A video inventory of your property helps illustrate just how much stuff you have!
Coverage for valuables. All homeowners policies sold in the United States cap coverage on high-value items like jewelry, fine art and firearms (for example, PEMCO's automatic coverage for jewelry maxes out at $2,500 per piece, $5,000 value total). Insurance policies contain a section most companies call "Special Limits of Liability," and that's where you can find out which items have limited coverage under your company's policy.
If you're not sure the standard limits would be enough to protect what you own, get your high-value items professionally appraised (your agent can give you suggestions on how to do that) and consider buying extra insurance, called "scheduling," just for them.
Liability coverage. As a rule of thumb, you'll want to have liability protection that's equal to your net worth. But you may want to consider more if, for example, you expect an inheritance someday or recently graduated from college with high-compensation skills that could be impacted by a future-looking legal judgment. Certain lifestyle factors expose you to greater liability risks, too, and would make you a good candidate for an umbrella policy that can add anywhere from $1 to $5 million to the liability coverage you already have.
Earthquake, flood and mudslides. It's a myth that homeowners policies cover losses from every type of risk. If you're concerned that an earthquake, flood or mudslide could one day impact your property, an agent can help you find a separate policy to protect you from those dangers.
To learn more, talk with a PEMCO representative or community agent for help in finding a policy that not only covers you now, but protects you into the future – all within your budget.