Articles
Hands-on wildfire protection for threatened homes
July 25, 2021
by PEMCO Insurance
​If a wildfire threatens your home, know that PEMCO stands behind you with complimentary fire suppression and structural protection services. We've contracted with Wildfire Defense Systems (WDS), a private company that provides hands-on, preventive help like brush-cutting and sprinkler-system setup when their crews are available in your area.

WDS teams of Certified Wildland Firefighters also can create firebreaks, apply fire retardants or fire-blocking gels and screen foundation vents and areas under decks and outbuildings to prevent embers from blowing in. When the fire threat has passed, the crew will return to remove temporary measures.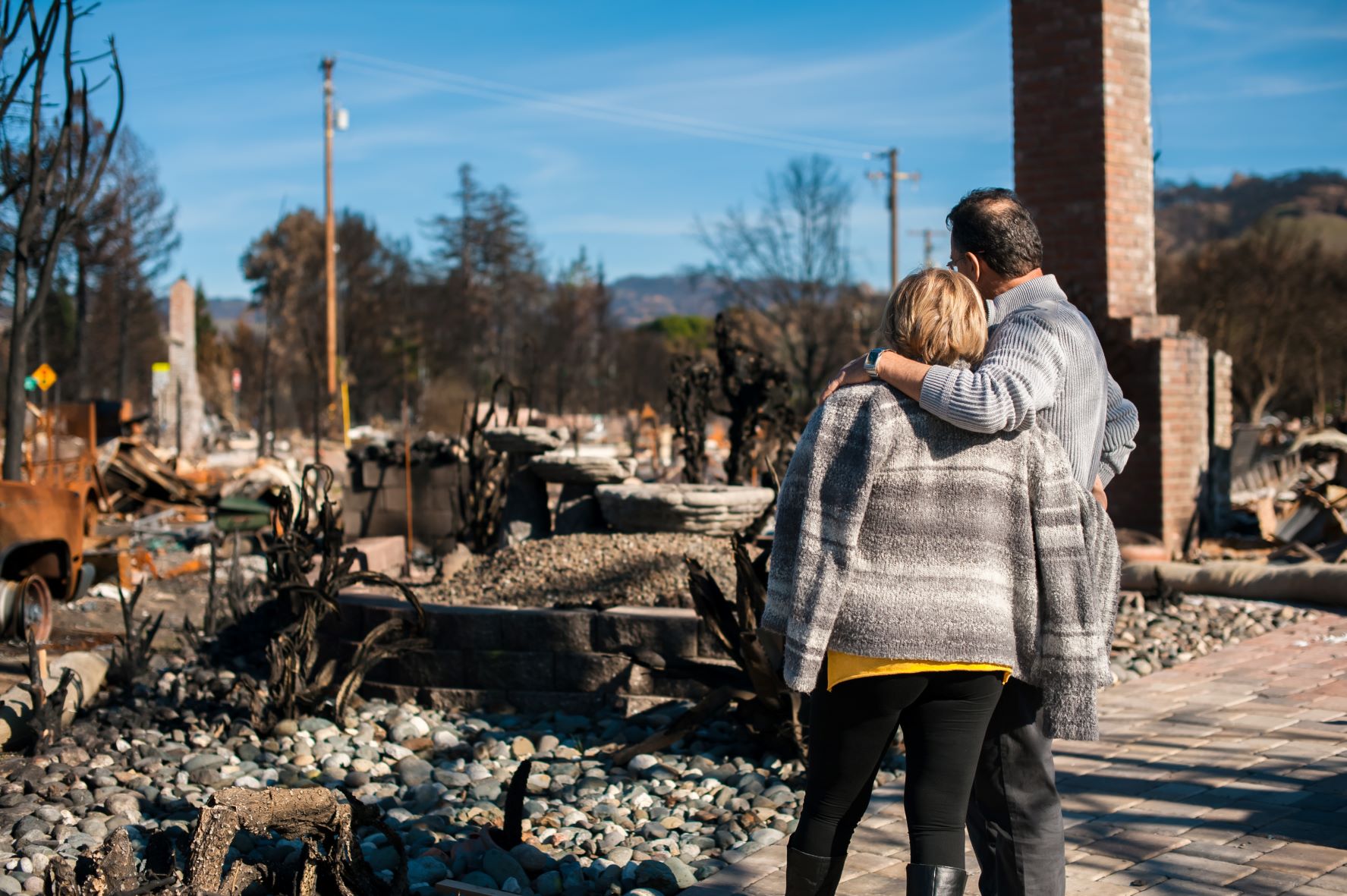 How to get your extra protection
To ensure you get this extra protection as easily as possible, PEMCO is automatically adding the Wildfire Emergency Response endorsement to Homeowner and Dwelling Property policies at renewal for no additional cost. (Members can opt out if they choose.) For customers in threatened areas whose policies haven't yet renewed, we're calling to discuss adding the endorsement early. If you're not sure whether you have it, log in to your pemco.com account, click "Policies" and select "Home." You're covered if you see "Wildfire Response Program" listed under Additional Items. On your Declarations page, it appears under Enhanced Coverages. You also can contact your local PEMCO agent or 1-800-GO-PEMCO.

This service in no way affects the wildfire response that homeowners will receive from their local fire district or eligibility for state or other wildfire resources. PEMCO picks up 100% of the costs. Using the service isn't considered a claim and doesn't impact your insurance rates.

Why does PEMCO contract with WDS?
WDS is part of PEMCO's partnership with Northwest homeowners to defend them against wildfire risk. We began working with WDS in 2016 to map the location of individual members' homes in wildfire-threatened areas so that we could better anticipate possible claims and ensure we had property adjusters ready and available if needed. That kind of house-by-house precision also allowed us to proactively check on members whose homes were vulnerable. The added outreach was so popular with members that we expanded our relationship with WDS to also include its hands-on, preventive services.

Although the service is fairly new, WDS crews already have responded to safeguard members' homes in potentially threatened areas. We consider them the second line of wildfire defense, following homeowners' own wildfire preparations.

When a team is in your area, we'll attempt to notify you if they're on their way (WDS prioritizes which homes to visit first based on the risk from the fire). For their safety, we ask that you secure your dogs and point out any hazards on the property before the crew begins work.

Wildfires are unpredictable, and neither PEMCO nor WDS can guarantee results. In addition, as private contractors, WDS crews must coordinate with the agency managing local fire-fighting efforts and comply with its access policies. Still, this added resource brings some peace of mind during an unsettling time, and we urge you to contact your local PEMCO agent or 1-800-GO-PEMCO if you have questions.

Tips for the heart of wildfire season

While homes in urban-wildland interface zones still face the greatest risks from wildfire, suburban communities are no longer immune.

If you were unable to prepare your home during the spring, we urge you to take time now to reduce wildfire fuel like dried grass, leaves, brush and woody debris around your property. You'll find strategies for that and more on our wildfire blog. Also, pre-pack a family "go bag" with prescription medications and other essentials just in case you have to leave quickly. Discuss a family evacuation plan and make sure family members have a way to check in with each other (often through a relative who lives outside the area) since local cell towers and landline service can be spotty after a wildfire. And don't forget to enroll in your county's emergency notification system so that you get alerts and updates for your area.

Learning to live with wildfire is an adjustment for all of us as we adapt to wildfire seasons that seem to start earlier each spring and extend further into the fall. While there's no way to truly make up for the devastation a wildfire brings, PEMCO's committed to pursuing solutions to help our communities worry less and live more.