Articles
Does conventional wisdom still apply when timing a home purchase?
September 12, 2021
by PEMCO Insurance
​It used to be that you had a couple of choices when timing a home purchase. Buy in spring and know you'll have more homes to choose from, but also expect to pay top dollar. Looking for a deal and don't mind moving in the snow and ice? Then set your sights on winter. You'll find fewer homes on the market, but you'll likely pay less during real estate's traditional slow season.

But does any of that really matter in this scorching real estate market? Well, sort of.

The sweet spot, according to Zillow, may be late summer – right about now – past the pricey rush of parents trying to get their kids settled before school starts, but still boasting decent inventory, a somewhat lower price and a move without weather worries.

Still, even that is tempered by today's historically low interest rates, lean supply of both newly built and existing homes and less emphasis on commute distance given the pandemic shift to working at least part time from home.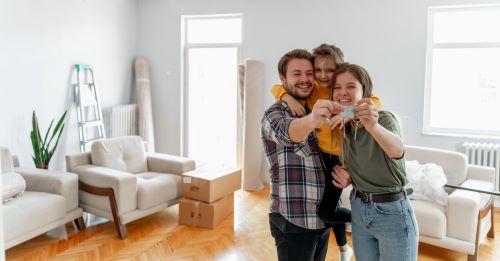 You matter more than the season

Now, instead of asking if the market is ready for you, the bigger question may be whether you're ready for the market. Here's how to tell:

1) Your motivation is sound. 
In a hot housing market, it's easy to fall victim to FOMO (if only I had bought in 2019!). But if your life plans are in flux – with a change in job, educational pursuits or marital status in the not-so-distant future – now may not be the right time to make a financial commitment as big as a house. Home-buying comes loaded with closing fees (as much as 5% of your loan amount), and if you stay in the home only a short time, you may not build enough equity to recoup those costs before you need to sell.

2) Your credit score is strong and you have a solid down payment. 
If your credit cards are maxed out or you're still chained to a mountain of student debt, you may want to keep writing that rent check until you can strengthen your overall financial picture. Lenders like to see a debt-to-income ratio of 36% or less. The killer interest rates and low monthly payments you see advertised assume you have good credit, often backed by a hefty 20% down payment.  

3) Your loan is preapproved. 
Not only will you know how much you reasonably can afford, you'll be ready to make an offer when you find The One. Something to consider: Just because you can borrow a certain amount doesn't mean you should. A better strategy: Shop and buy below your means. You'll be better prepared to meet unexpected expenses as they arise. And, if you're lucky enough to escape them, you can pay extra toward your loan's principal, dramatically cutting the length of your loan if you're able to pay extra regularly.

4) You know your limits. 
Honestly assess the level of "sweat equity" you can put in. Often in pricey markets, it's tempting to buy a bit of a fixer (hello, HGTV transformations!). However, if you're already working 50 hours a week, have family commitments or aren't especially construction-savvy, you may struggle to complete DIY projects. If you're buying a fixer, budget for professional repair or remodeling. If it turns out you're able to safely do some of the work yourself and pocket the difference, consider it a happy surprise!

5) You understand all the costs of home ownership. 
Unlike a rental, where the landlord is responsible for repairs if the roof leaks or the furnace breaks down, you'll be on your own. Are you willing to take on those expenses along with other costs like property taxes and homeowner association fees that you've never before had to manage?

Another consideration? Insuring your new home. If you're serious about a property, let us know and we can tell you how much it will cost to insure. Factors like distance to the nearest fire station and construction type affect the price, and issues like wildfire susceptibility may impact its insurability. If you're stuck deciding between two appealing properties, insurance costs can even be your tie-breaker! Call your local PEMCO agent or a representative at 1-800-GO-PEMCO for a free quote.