Perspective
When the creek's rising, it's too late to buy flood insurance
March 18, 2019
by PEMCO Insurance
​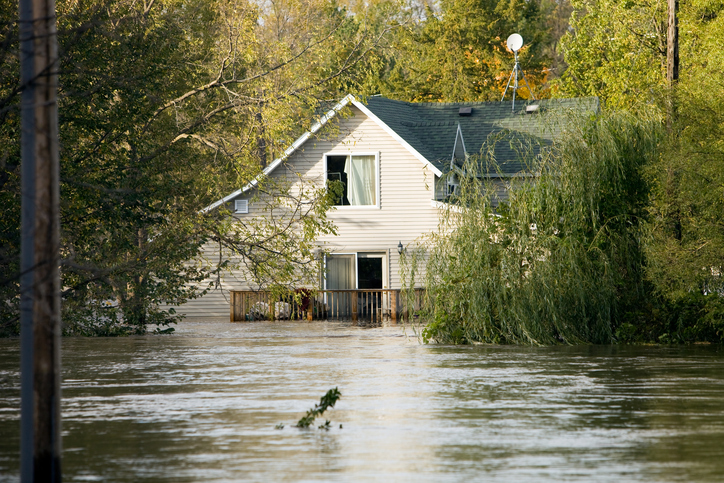 Did you know that virtually all homeowners insurance sold in the United States (including PEMCO's) doesn't cover the kind of seasonal flooding you see every year on the news? And did you also know that only a fraction of people who live in flood-prone areas protect themselves with flood insurance from the federal government or specialized private companies?

Flood-readiness snapshot

In King County, Wash., alone, 32,000 people live in areas considered flood plains, but fewer than one-quarter of them have flood insurance.

Many people assume flood insurance is prohibitively expensive. Yet outside of high-risk areas, it's not uncommon to pay about $33 a month. With federal insurance, prices are set by the government and vary depending on your community's risk for flood, the age of your home, the number of floors, and other factors.

Memories are short

Even if price isn't a show-stopper, the perception of risk (or lack of it) can be. The last region-wide, truly catastrophic Northwest floods hit in 1996 (check out this wild vintage news footage from Washington and Oregon).

Some Millennials and relative newcomers don't remember the devastation. That may explain why, even though population is climbing, the number of Northwest homes protected by flood insurance is dropping. In 2016, 39,064 Washington homes had flood insurance (down from 45,678 in 2012); in Oregon it was 30,083 (down from 34,553 in 2012). Still, between 2011 and 2016, flood insurance paid over $23 million in claims in Washington and $8 million in Oregon.

But this winter's weather forecast won't do much to fuel buying urgency.

NOAA predicts a 70% chance of El Niño. For the Northwest, that usually means warmer and drier-than-normal weather. A strong El Niño led to the bleak ski season of 2014-15. But, as NOAA points out, the predicted warmer pattern is no guarantee. In 2015-16, another El Niño year, precipitation rebounded. Then a warm April led to rapid snowmelt and some localized flooding.

Mother Nature is never a sure bet.

FEMA wants you to reconsider flood insurance

By 2022, the Federal Emergency Management Association (FEMA) wants to double the number of homes covered by flood insurance – from 4 million to 8 million nationwide. The push comes in the aftermath of last summer's Hurricane Harvey, which slammed the Gulf Coast, claiming 88 lives and leaving one-third of Houston, Texas, underwater. Only 20% of damaged homes had flood insurance. The agency learned many homeowners had let their coverage lapse since it hadn't been needed in so long. Now, many face foreclosure on homes they have no way to repair.

Get the facts

Because flood insurance is so individualized, you can't get all the information you need even by visiting floodsmart.gov. PEMCO will gladly help you through the process. Our agents can explain your flood insurance options – both federal and private – and give you examples of costs. If you want to apply, our agents can save you time (compared with calling direct), since they're already familiar with the process.

If you think you might need coverage, don't delay. Federal flood insurance has a 30-day waiting period to take effect once the application is processed. Private options have waiting periods, too. To learn more, call your local PEMCO agent or PEMCO Insurance Agency at 1-800-467-3626, ext. 4007.

​