Perspective
Adulting 101: What I learned when my car was burglarized
January 29, 2020
by PEMCO Insurance
​
A college student in Mill Creek, Wash., writes:
I don't think most people who drive old cars worry about them getting broken into. I didn't until one night when I got off work and found the door messed up on my 1997 Ford Ranger and my backpack dumped out on the seat. Someone had broken in and stolen around $5 in change. The real problem was, they caused about $600 damage doing it.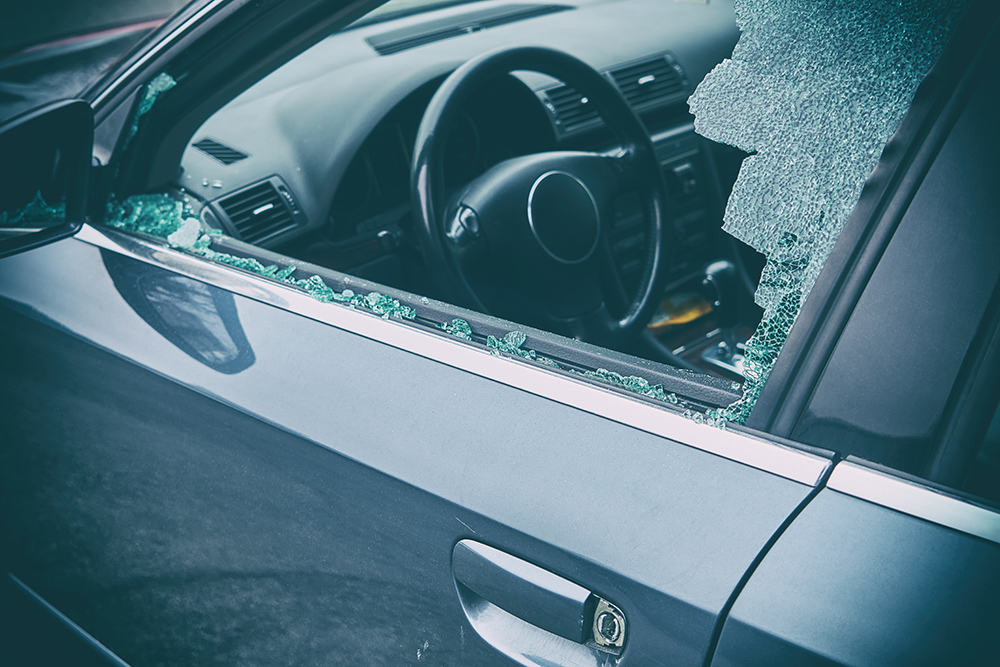 I was mad, but I learned a few things:
Don't think "it won't happen to me." It didn't matter that I was in a safe neighborhood.
Clean out your car. Besides spare change on the console and the backpack, I had coats and some clutter in the truck. I'm sure they thought they'd find something worth stealing.
Pick your parking spot carefully. I was at the back of the parking lot next to some bushes. Nobody saw anything.
Know that it will cost you. Even though I had the right kind of insurance coverage (comprehensive) to pay to fix the vandalized door, it wouldn't have been worth filing an insurance claim after paying the deductible.
Make a police report. I didn't because I figured it wouldn't do any good. I felt guilty later, thinking I should have said something so the police could keep an eye on the area.

***
That's a pretty common story, although most thieves get away with more, like laptops or wallets. And the driver was lucky in another way. The thief didn't take his garage door opener and address (from papers in the glove compartment) to break into his home while he was at work.

To his advice, we'd add these prowl-prevention tips:

Lock up, every time. In about half of car thefts, drivers forgot to lock a door or fully close a window. That percentage may be even higher for prowls.
Park inside your locked garage whenever possible.
When shopping, never drop off bags at the car and return to the mall. A thief could be watching.
Carry your vehicle registration and insurance ID with you. Many people mistakenly believe they must keep their registrations and insurance ID in the car at all times (some even keep them in a pocket on the visor). However, under both Oregon and Washington law, you simply need to have them with you in case of an accident or if a law enforcement officer requests them. By safeguarding them the same as your driver's license, you can short circuit both home burglars and identity thieves looking to cash in further after a car prowl.
Report the crime to the police. If you see the break-in happening, call 9-1-1 from a safe location. Don't risk your safety trying to stop the thief yourself. Otherwise, use the non-emergency number or, depending on your city, you may be able to file a report online. Besides giving you a chance to get your property back, reporting helps local law enforcement maintain accurate crime statistics and can alert them to trends. Keep a copy of your report or at least get the number so you can include it if you file an insurance claim.
Photograph any damage and make a list of items stolen. If you have a home inventory with details of your missing items, it may help the police recover your property. It also will help you file a claim under your renter or homeowners insurance. (That's what covers items stolen from a car, not your car insurance.)
Contact PEMCO ID Smart*. If the thief stole information like your address, birth date or financial account numbers, you could be vulnerable to identity fraud. As a PEMCO customer, you automatically get confidential access to a personal fraud advocate who can help you understand your risks and guide your next steps. The service is free to all family members who live in your home, and you're welcome to use it anytime, even if you don't file an insurance claim. Call 1-800-GO-PEMCO to get connected.
Being the target of a crime is stressful and unsettling. We're here to help. You can worry less knowing you can report a claim to PEMCO 24 hours a day, and you can review your coverage and deductibles online anytime using your pemco.com account.

*PEMCO ID Smart is powered by Cyberscout, the leader in fraud resolution and identity management.