Articles
Five (big) things your homeowners or renter insurance can't cover
October 11, 2020
by PEMCO Insurance
While your homeowners or renter insurance can protect you against financial losses caused by fires, windstorms, thieves or even a devastating liability claim, it doesn't cover everything.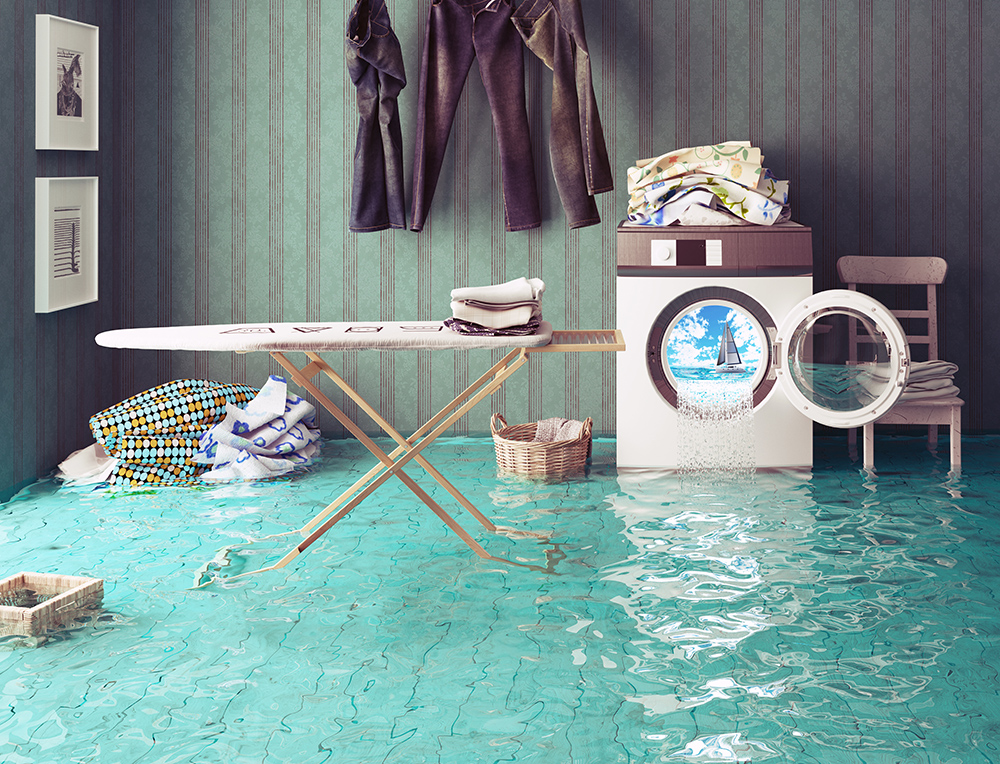 Here's how to protect yourself against five serious risks that almost all homeowners and renter policies sold in the United States can't cover:
1. Earthquakes. To cover your home or belongings if they're damaged in an earthquake, you need a separate policy tailored to the earthquake risk in your area as well as your home's construction features and the topography of the land it's built on. Many personal insurance companies (including PEMCO) have stopped selling their own earthquake policies and, instead, refer customers to specialty companies devoted exclusively to this unique risk.
What to do: Your local PEMCO agent or a PEMCO Insurance Agency representative at 1-800-GO-PEMCO, ext. 4007, can help you get earthquake price quotes with different coverage and deductible options. 
2. Flooding. While your policy covers the kind of flooding you get from a burst pipe or washing machine hose, it generally can do little to help with environmental flooding – the kind you see on the news following heavy rain or overflowing rivers.
What to do: Your local PEMCO agent or a PEMCO Insurance Agency representative at 1-800-GO-PEMCO, ext. 4007, can help you explore flood insurance options. For years, it was available only through the federal government. Now private options are available in Washington, which may be more affordable in some cases. Flood insurance has a waiting period (usually 30 days) before it kicks in, so don't wait to call until a big storm is forecast.
3. Landslides. "Movement of earth" is excluded by almost all homeowners policies. That includes relatively minor rain-related mudslides as well as catastrophic events, like the 2014 Oso landslide. Instead, landslides are covered under what's called a "Difference in Conditions" policy, which is sold through companies that handle specialized risks.
What to do:. Difference in Conditions policies vary, but they usually offer all-in-one coverage that includes earthquakes, floods and earth movement. The price varies based on your level of risk, including your proximity to a cliff and the degree of slope on your property. Your local PEMCO agent or a PEMCO Insurance Agency representative at 1-800-GO-PEMCO, ext. 4007, can put you in touch with a company that can help.
4. Fine Jewelry. Like virtually all standard homeowners and renter insurance, PEMCO's policies limit coverage for items like jewelry, guns, silverware and business equipment. For jewelry, it covers a combined value of $5,000, with a limit of $2,500 per item. If the jewelry is simply lost (instead of stolen, destroyed in a fire or damaged under other conditions named in the policy), coverage won't apply unless you've added a special "all risk" personal property endorsement.
What to do: You can buy additional coverage to protect special pieces that exceed the limits automatically included in your policy. Premium is based on a price per $100 in appraised value, and there's no deductible if you need to make a claim. Call your local PEMCO agent or 1-800-GO-PEMCO for current pricing.
5. Remodeling that exceeds original replacement value. Your PEMCO policy gives you "like-for-like" replacement coverage to repair your home at current costs. You can find yourself short of coverage, though, if you've significantly upgraded your home without letting us know. If, for example, you've remodeled your kitchen, tearing out laminate countertops, vinyl floors, builder-grade appliances and off-the-shelf cabinets and replacing them with granite, hardwood, chef-quality appliances and custom woodwork, the replacement value calculated for your original kitchen could come up short if your new kitchen is damaged in a fire.
What to do: Any time you're remodeling, let us know! While a single upgrade may not be enough to exceed your policy's limits, most remodeling projects encompass more than one project – and they can add up. That's also true if you add outdoor features like a deck. Your local PEMCO agent or a representative at 1-800-GO-PEMCO can check your limits and let you know if you're still fully protected.