Perspective
This year, spend more time "unplugged"
January 3, 2023
by PEMCO Insurance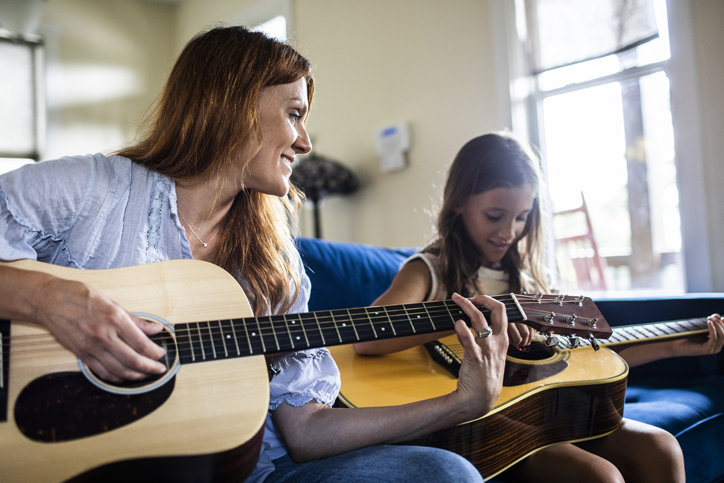 National Technology Day is January 6th. It's the perfect opportunity to acknowledge and appreciate all the ways technological advancement has improved our lives for the better.
With the click of a button or swipe of a screen, we can wish "happy holidays" to a beloved family member face-to-face, even if they're on the other side of the world. Technology helps us improve our health, tracking and providing feedback on our sleep, and giving reminders for mindfulness or moving our bodies. Technology allows us to know where our kids are, when someone is knocking on our door, and even alerts us if there's water leak in the home, potentially saving thousands of dollars in damage.
However, even though we're more connected than we've ever been, our constant use of technology comes at a price.
For many, we spend less time engaging with loved ones because we can't look away from our phones and other devices. It can be harder to unplug from work, since many of us are receiving e-mail alerts around the clock. We may miss out on special moments because instead of living in the moment, we're looking at screens. In fact, studies show that nomophobia—or a fear of being able to check your phone—leads to feelings of anxiety and stress.
So, as a part of our ongoing mission to free our communities to worry less and live more, we've put together our top tips for intentionally unplugging.
As you enter the new year, here are some easy and practical ways that you can be intentional with yourself and those around you, making sure technology doesn't stand in the way of valuable experiences and relationship building.
Go on a family road trip (and don't forget to set your "out of office" reply). We've put together a winter road trip bucket list, perfect for any family. Set a rule that phones can be used for photos, GPS, and emergencies only.

Keep a family journal. This is a great way to share favorite memories, keep track of funny quotes or jokes, and even store photos or mementos from meaningful occasions. Bonus: It makes a great family heirloom once it's full!

Set "screen-free hours" in the evening. Even without kids in the house, this is a great practice for adults, too. During this time you can read, work on a puzzle, exercise, or play a board game.

Visit a farmer's market. In the PNW, we are surrounded by all different kinds of agriculture depending on what area you live in. There are five markets in Seattle that operate all year round, as well as many in Spokane that typically operate from May to October. Portland, Ore. has a bustling farmers market "scene" and the PSU market location is open all year long. It's a great way to get your hands on local produce that you know is in season (and delicious!).

Volunteer together. Giving back to your community is one of the best ways to connect to yourself and with others. Personally, it's our favorite way to unplug.

Get outside! Research shows that time outdoors increases overall health and happiness. In fact, multiple studies have shown that regular time outside every day has many benefits such as:
As you enter 2023, we hope you're able to worry less and live more with the ones you care about.