Perspective
Your winter road trip bucket list
December 2, 2022
by PEMCO Insurance
You don't need to wait until the sun comes out to start checking places off your road trip bucket list. In fact, there are many places around the Pacific Northwest that are even better during winter!

Part of what we do at PEMCO is encourage you to worry less and live more, so we hope you'll pack up the fam, some boots, and a warm coat this season and discover what winter secrets await you in these special little corners of the #PNW.
Crater Lake, Ore.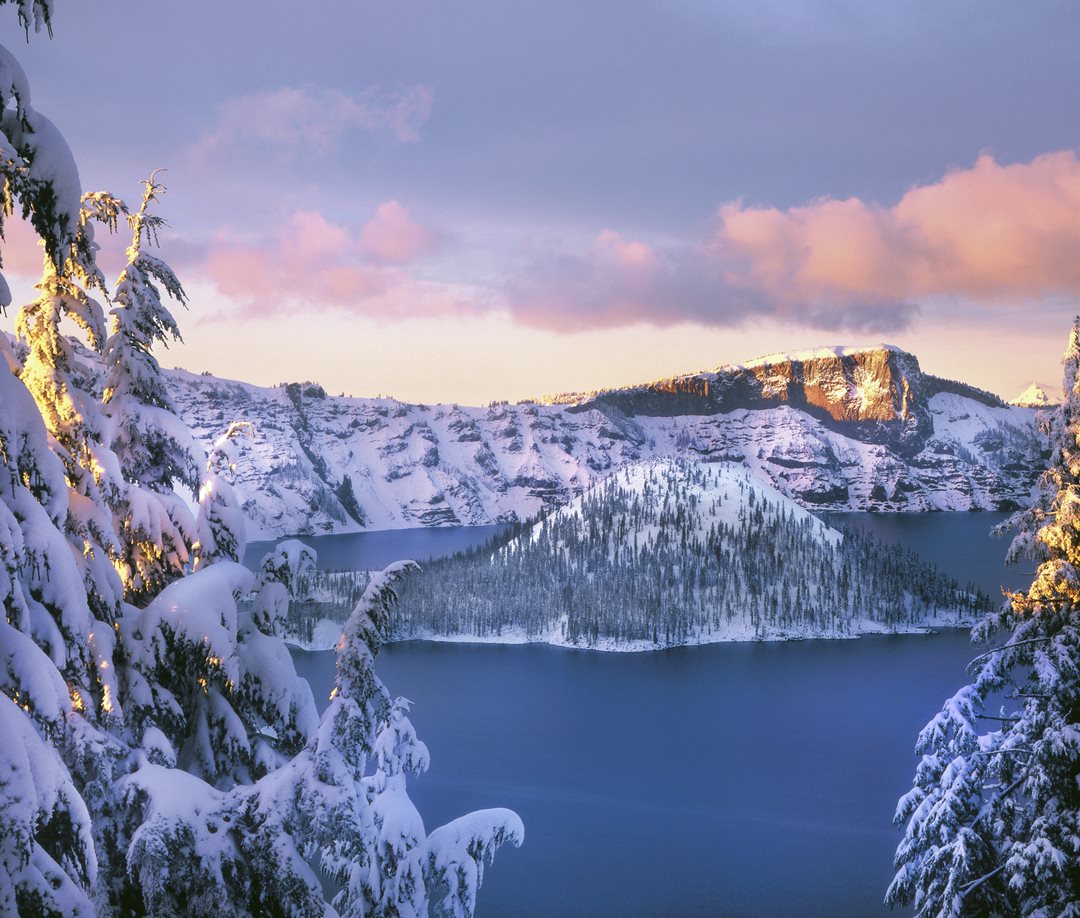 Crater Lake is one of the true gems of the west. Located within
Crater Lake National Park
—about a two-hour drive from Portland—its dazzling blue water and miles upon miles of hiking trails make it a bucket list stop for any PNWer.
Winter and snow activities are abundant at Crater Lake almost any time between November and April. It's a wonderful opportunity for a sub-alpine snowshoeing experience, whether you want to do it yourself or take one of the
ranger-guided tours.
It's also a great place for downhill skiing and sledding (allowed within the park but prohibited in the caldera), but keep in mind there is no ski lodge or chairlifts.
Before you head out, it's crucial to check conditions and closures. Crater Lake National Park receives around 42 feet of snow per year and roads often close due to weather. It is not uncommon for the three-mile road to the rim (which begins at the visitor's center) to close when roads are not safe. Often, the picturesque lake is obscured by clouds and snowstorms, so you can't always expect that perfect crystal blue snapshot.
Here are some links to preview the
weather forecast
, check the
current conditions
, and view the
rim webcam
, which will give you an idea of the visibility that day.
Olympic National Park
Olympic Peninsula, Wash.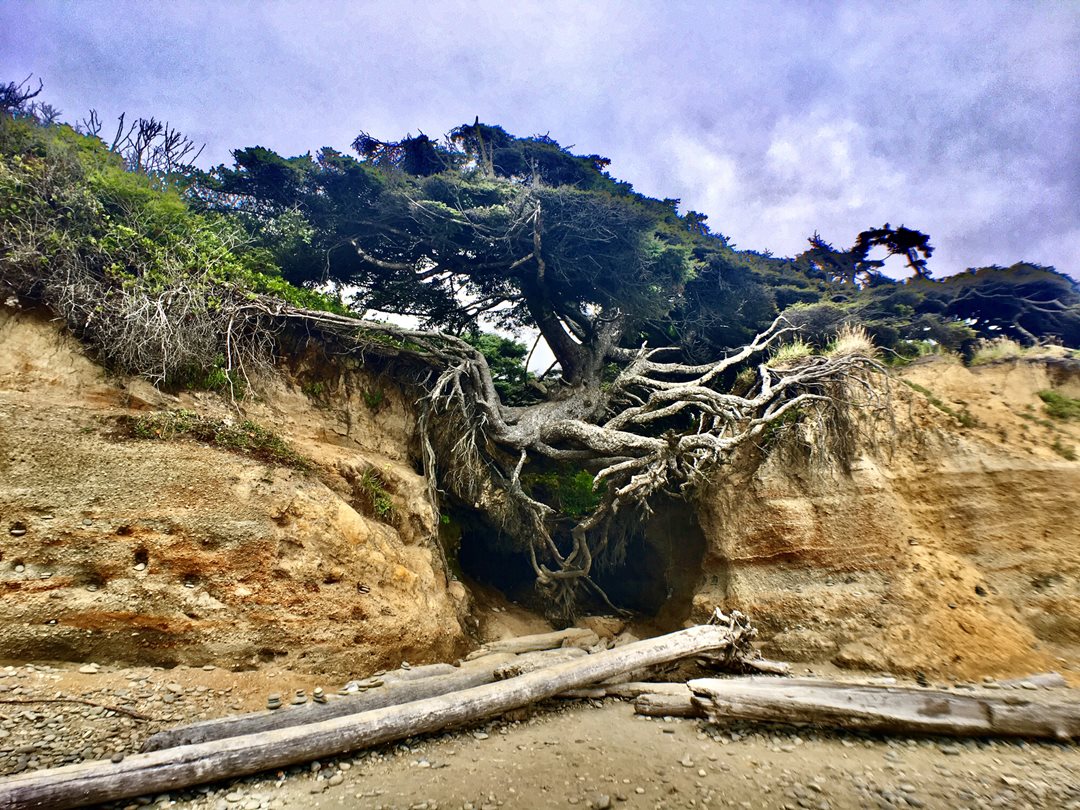 Many people think of the coast as a summer destination, but winter provides ample opportunity for beating the crowds, storm watching, and experiencing unique sites along the Olympic Peninsula like Kalaloch Tree Root Cave, Ruby Beach, and Rialto Beach.
The "Tree of Life" or
Kalaloch Tree Root Cave
is about 45 minutes south of Forks, WA. It's remarkable—the roots provide "life" to the tree, even without soil directly below it. To many, this tree goes against all rules of science and biology, but there it is, "floating in air" and thriving. While the sky may be a little gray during the winter, the easy access and mild coastal temperature make this site a great winter bucket list item.
Rialto Beach, also found in Olympic National Park, is famous for dramatic rocky shores, ginormous drift logs, and pounding waves (tip: the waves are even more epic in the winter!). Accessible off Mora Road (off of La Push Road), it's about an hour from the Tree of Life and Ruby Beach.
If you're chasing storms, want to comb for beach glass, or are looking to view the awesome waves, be sure to be aware of the tides and how the current weather may impact safety conditions. You can view
tide predictions
here.
Cooper Spur Mountain Resort
Mount Hood, Ore.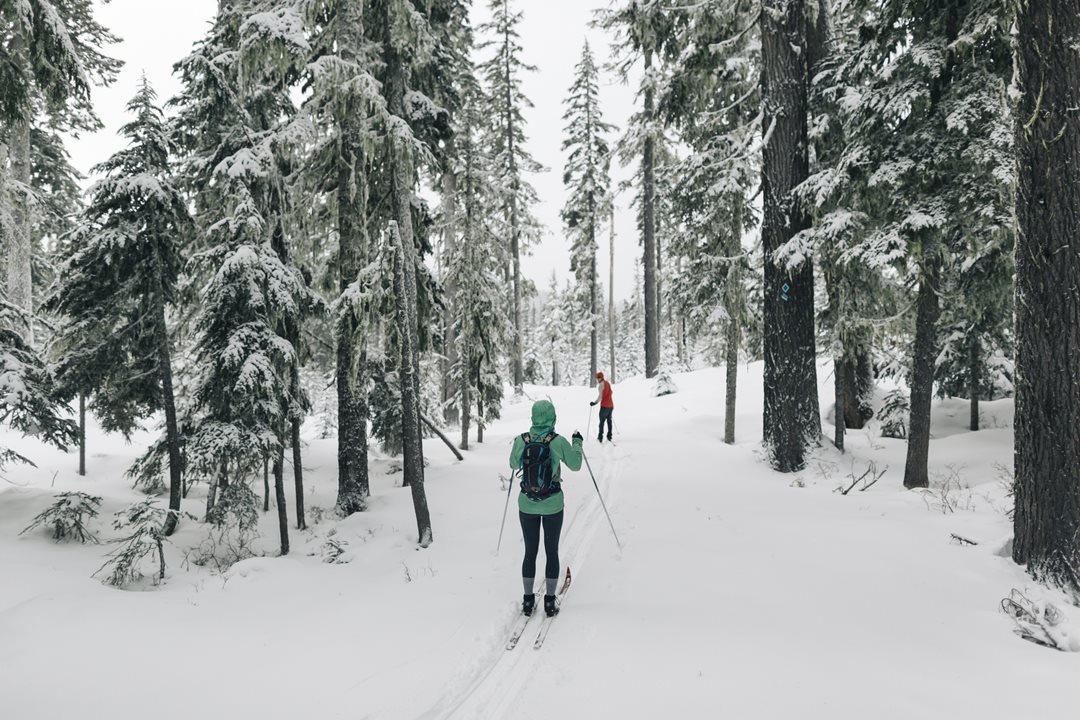 Cooper Spur Mountain Resort
is a quaint little ski area nestled into the wilderness of Mount. Hood. While it's small and off the beaten path, it's a wonderful place to soak in the beauty of a PNW winter with friends and family—especially children.
Cooper Spur offers lodging at a reasonable price for those looking for a weekend (or longer) getaway. There's room for the whole family, with cabins that sleep up to eight, and overnight visitors will get guaranteed tickets to Mt. Hood Meadows. Cooper Spur has its
own ski area
that is family-friendly and perfect for young skiers or those who are just learning.
For those who don't want to stay the night, the Nordic Center at Cooper Spur has over four miles of trails for sledding, snowshoeing, and other snow play as well as a beloved farm-to-table restaurant called the Crooked Tree. You can find the conditions for the north side of Mount Hood
here.
Crystal Mountain
Enumclaw, Wash.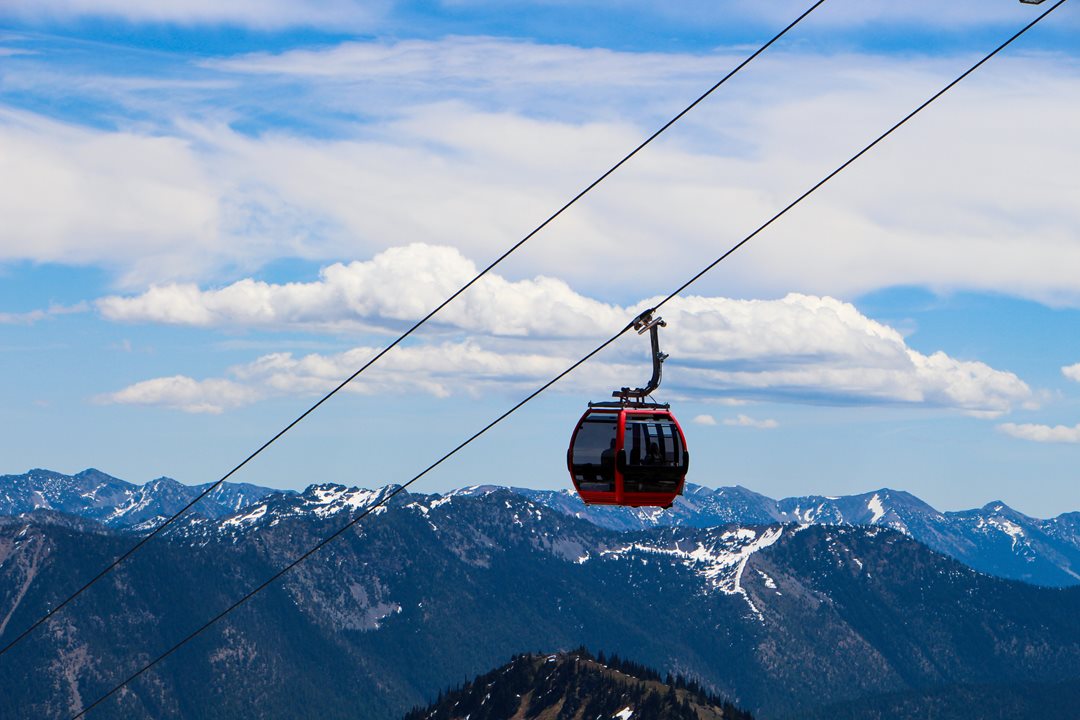 Crystal Mountain is a famous PNW experience, especially for those who live in the Seattle or Greater Puget Sound area. You haven't experienced a true PNW winter wonderland until you've been to Washington's largest ski resort!
First, know that on weekends and holidays, it can get busy. In fact, sometimes the parking lot gets so full, visitors are turned away. Even if you aren't a skier, there is something for you to do at this snow lovers mecca.
Scenic gondola rides
run until 3:30 p.m. (4 p.m. on weekends) and will take you 2,400 vertical feet to the summit, boasting some of the most jaw-dropping views possible. Once at the top of the gondola, you'll be within steps of
Summit House
, Washington's highest elevation restaurant. Make sure to dress warm and wear shoes with good traction.
Quartz Mountain Lookout
Spokane, Wash.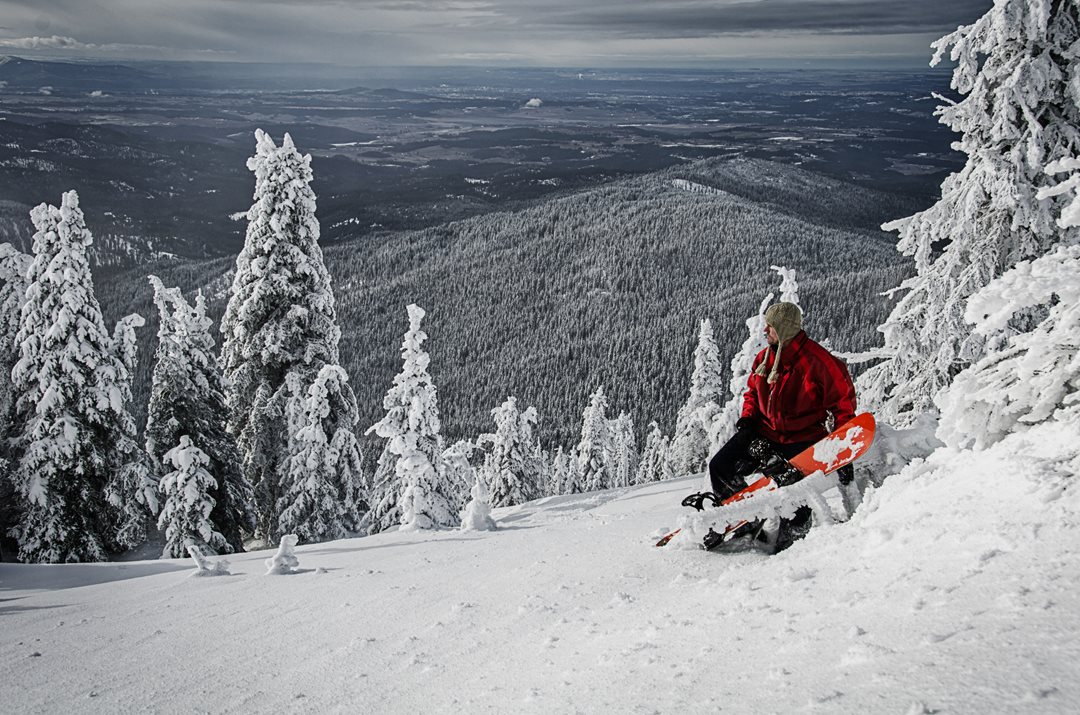 If you're looking to drive to the ultimate winter hike, you've found it. Hiking season doesn't need to end when winter starts—in fact, many people prefer doing this hike through the snow!
For a moderately challenging (and positively breathtaking) hike, this Spokane-area gem is a bucket list adventure. Found in Mount Spokane State Park—the largest state park in Washington—you'll find the 4.5-mile
Quartz Mountain Lookout Trail.
This trail is one of only two lookout trails in the state that has groomed Nordic trail access in the winter.
In order to reach the trailhead, you will want to follow directions to the
Mount Spokane Nordic Ski Area.
During the winter, visitors will need a Sno Park Pass and a Special Groomed Trail permit. These funds help pay for trail grooming and upkeep of warming lodges.
Palouse Falls
LaCrosse, Wash.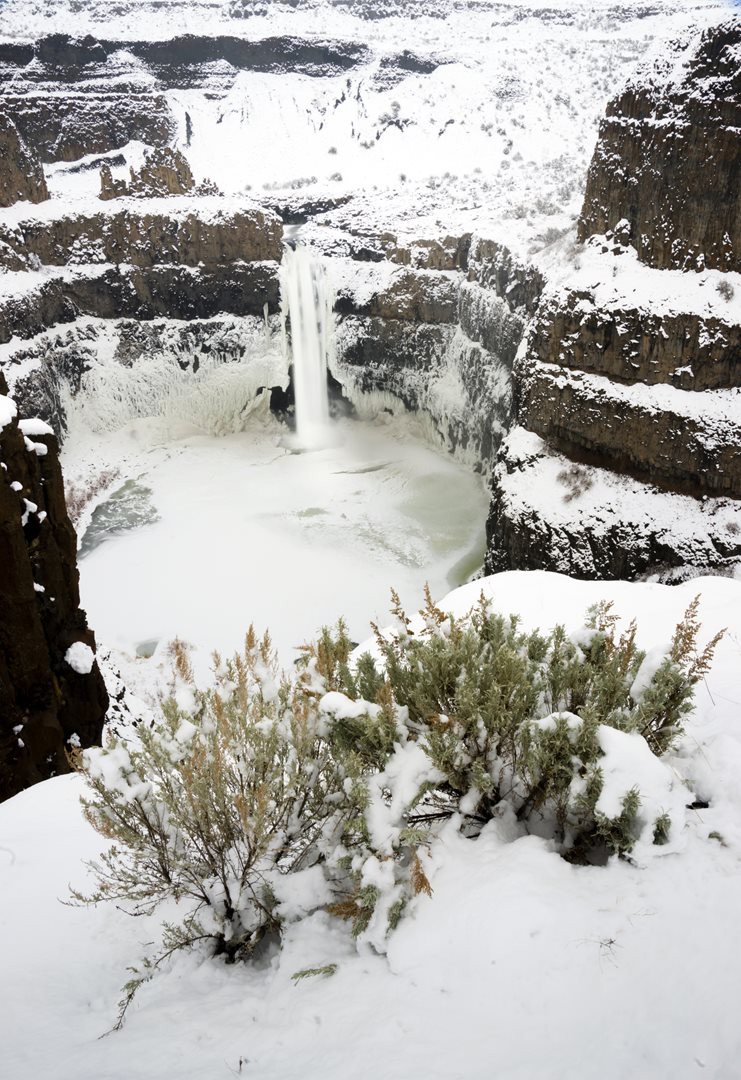 Did you know Washington State has an official state waterfall? It does! The honor is held by Palouse Falls, in Spokane. You'll find it in a 105-acre park, about an hour outside of Walla Walla.
Most scientists believe that Palouse Falls is the only waterfall left from an ancient Ice age flood path (from the Missoula Glacier), which makes the site even more unique.
There's no doubt that all year long, the falls is spectacular—it almost looks like something straight out of a fantasy movie. But during winter, the 198-foot display of rushing water falling into a basalt catch basin can turn into a
20-story wall of ice.
Before you go, it's important to know that the falls is located in a rural area and there aren't a lot of amenities onsite--there's often not even cell service. But, for many people, it's part of the appeal. Fewer distractions and more time to enjoy the sheer natural beauty. Getting there can be tricky during the winter, as many roads leading into and throughout the park can get slick and dangerous. It's imperative to check conditions before you go, be aware of road closures, and come prepared with proper equipment for both yourself and your vehicle.
There are a few viewpoints to enjoy the falls, but all visitors should remain on
official trails.
Be sure to read the plaques around the park about the Ice Age floods!
Whether you're trekking across the state, into a new one, or checking out something in your own backyard, we hope you'll find an opportunity to check out one of these PNW adventures this winter. If you have any of your own suggestions, please share below!