Perspective
What snowbirds need to know about car insurance
October 1, 2019
by PEMCO Insurance
Hopping on a plane to escape our Northwest winter? Think twice before reducing insurance coverage on the car you leave behind.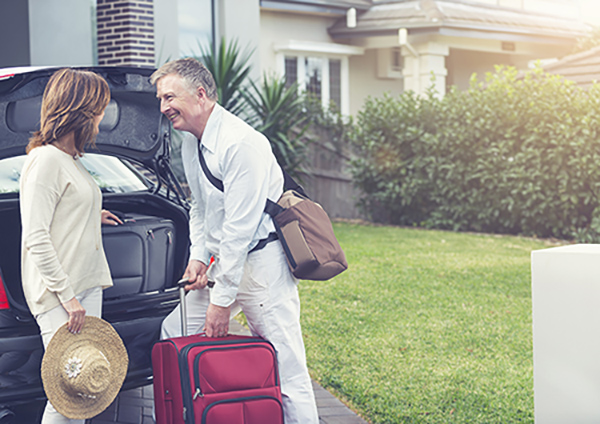 Why pay to insure a parked car?
While it's true that a car locked inside your garage won't get walloped at a stoplight, it might not be so lucky when it comes to fire, theft, rodent damage or a tree crashing through the garage. That's also true if it's parked anywhere it can get hit by another car. Comprehensive and collision coverages protect against those dangers. If you have an outstanding loan on your car, you'll also want to check with your bank. Most require you to maintain those coverages.
Of course, if you'll be driving at your destination, you'll still need full insurance protection, and hanging on to your PEMCO collision, comprehensive, liability, uninsured/underinsured motorist and medical payments coverage is the easiest route to go. Remember, your PEMCO policy follows you anywhere in the United States and Canada. 
Protecting your car's just part of the story
Your PEMCO Auto policy protects you, too.
Depending on the coverage you've selected, your policy gives you medical and loss of income coverage as a pedestrian and when riding with someone else. It protects you if an uninsured motorist hits you or a vehicle you're driving. Keeping your policy intact also ensures that you maintain the liability coverage needed for your PEMCO Umbrella policy, if you have one.
Anything else?
Minimally insured parked cars don't always stay parked. We've seen instances where a family member, in a well-meaning attempt to care for the car, has taken it for a short drive to circulate the oil and gotten into a collision. We've also had policyholders, tired from their long journey back home, hop in the car for a quick grocery run only to wind up in an uninsured fender-bender.
No two snowbirds fly south in exactly the same way. Call 1-800-GO-PEMCO or your local PEMCO agent for help in determining the best balance of coverage and cost-savings for you.