Tips
Protect your home while you're on vacation
March 18, 2019
by PEMCO Insurance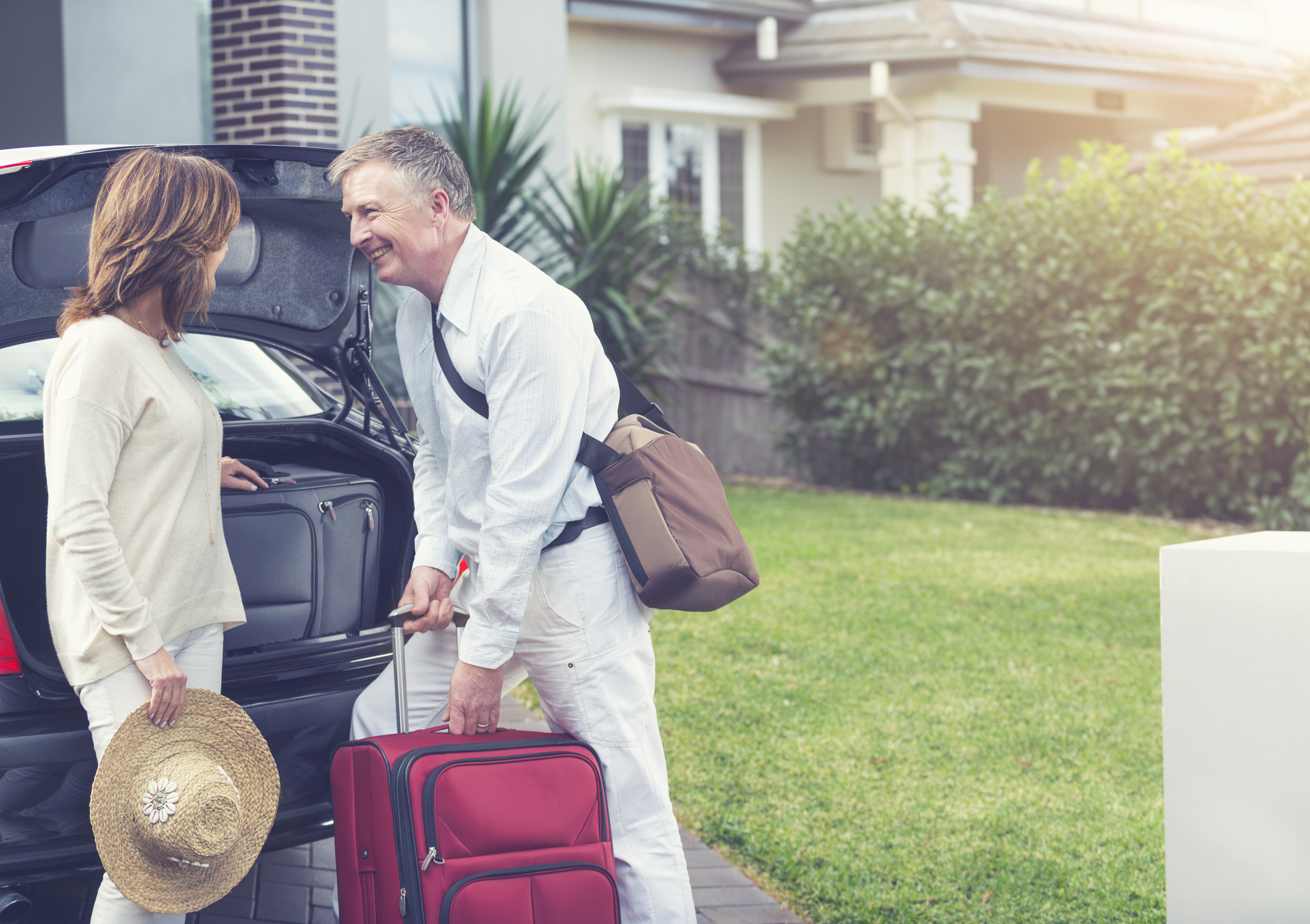 ​Ready to get away from it all? Don't let worries about what might be going on back home spoil your fun. Before you go, focus on these five areas … and then, just reeeelax!​
Water. Water damage – not fire or burglary – is the No. 1 reason for homeowners claims any time of year. Before you leave town, shut off your home's main water valve. Or if that's not practical (for example, you want your sprinkler system to keep watering the lawn) turn off the supply valve to the three main culprits for water damage: the washing machine, dishwasher and icemaker. If it's a winter vacation, keep the heat set to at least 55 degrees to prevent frozen pipes.
Fire. Close interior doors. They act as firebreaks and buy precious minutes for emergency responders. Unplug appliances, especially those likely to suffer damage from a power surge, and any extension cords. Make sure no combustibles are pushed against water heaters, furnaces, baseboard heaters or radiators.
Theft. Check windows, especially sliding windows, to make sure they're really locked. With age, latches can stick and if they're not (sometimes forcefully) pushed down into the window frame, the window can be slid open from the outside. Cancel mail and newspaper delivery, arrange lawn mowing and ask a neighbor to keep an eye out for packages delivered while you're gone. Put indoor and outdoor lights on a timer.
Monitoring. Virtually all security systems offer smart alarms and video cameras that you can arm and disarm with your smartphone. You also can choose from a variety of DIY smart options, including video doorbells, which allow you to see and speak with anyone who comes to your door.
Security checks. Ask your homeowners association or local police about vacation checks. Many offer drive-bys or even walk-arounds to make sure your home is secure.
​