Auto insurance
PEMCODOMETER My Driving Discount rewards safe habits 
June 23, 2022
by PEMCO Insurance
Save an average of 10% on your auto policy with My Driving Discount
Your safe driving habits can save you an average of 10% on your Auto policy with My Driving Discount. All you need is a smartphone, a PEMCO online account, and the Go PEMCO app available in the Apple Store or Google Play.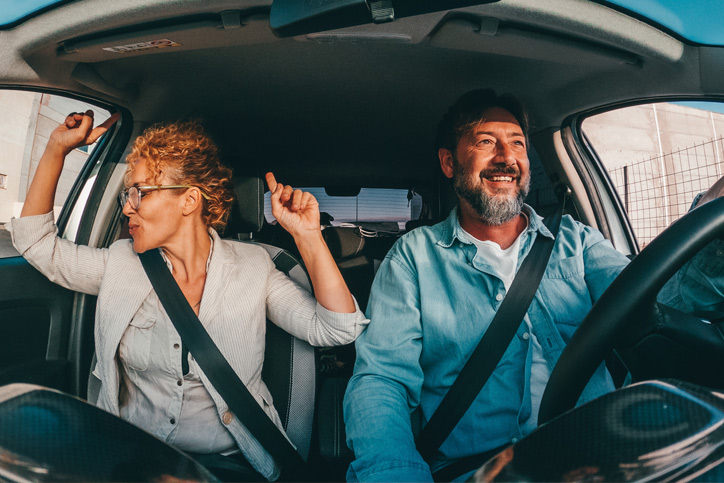 We've put together videos and FAQs to help you learn more (links below).

Research shows that certain driving behaviors – things like driving the speed limit, making smooth starts and stops and putting down your phone when you're behind the wheel – make a dramatic difference in reducing accident rates. Since you drive safely anyway, why not let your good choices save you money?
How does My Driving Discount work?
My Driving Discount is powered by the Go PEMCO app's PEMCODOMETER™. It runs silently in the background on your smartphone, detecting motion in your car. You can set it up with just a few taps. Then, for 91 days, just drive like you normally do with your phone on. PEMCODOMETER "learns" your routes and driving behaviors and tabulates a safety total after each trip.

You can check PEMCODOMETER to see if there are any driving choices you can improve. For example, if it frequently notes hard braking at intersections, you'll want to start slowing down sooner.

At the end of the 91 days, you'll learn if you qualify for a discount and, if so, how much you'll save. Each driver on your policy is welcome to participate. If you qualify but another driver on the policy doesn't, you'll still get a discount for your own safe driving. Participation is completely voluntary, and you'll get a temporary discount during the monitoring period just for trying it.
How do I get started with My Driving Discount?
Let us know you want to enroll for monitoring. You can reach out online, call 1-800-GO-PEMCO or talk with your local PEMCO agent. Then, just make sure each driver on your policy who wants to participate signs up for a PEMCO online account (using their own email address) and downloads the Go PEMCO app on their phone.

Once you have the app, you'll log in using the same email address and password you use for your PEMCO online account. The app leads you through a quick setup (go to "My Insurance Info," "Auto" and "My Driving").

Once you're finished, just drive. To calculate your eligibility for the discount, the PEMCODOMETER needs to tabulate at least 150 miles of your driving in at least five separate trips over the next 91 days. If it accidentally records trips when you're a passenger rather than the driver, you can delete them. If something goes wrong and the app isn't logging your trips, you'll receive notifications asking you to check the app's settings to fix the problem.
What about my privacy?
PEMCODOMETER tabulates information for discount purposes only. After the 91-day monitoring period, it stops logging trips automatically.

Like all PEMCO discounts for which you qualify, My Driving Discount will be applied at future renewals (you don't have to "requalify" each year). However, in the future, if you think you might be able to earn a bigger discount, you're welcome to repeat the monitoring. PEMCO members can participate in monitoring once per 12 months. Members can try again after 12 months, and the latest results will replace any previous results.
How do I find out more about My Driving Discount?
Check out this list of FAQs and these short videos:

Why sign up for PEMCODOMETER – My Driving Discount

How to set up PEMCODOMETER – My Driving Discount