Perspective
Buy a new-to-you car that won't bust the budget
January 2, 2020
by PEMCO Insurance
Car manufacturers' and consumers' shared love of trucks and SUVs means you'll find fewer family sedans on dealers' lots. And fewer modest prices. The average price of a new vehicle hovers around $38,000, climbing about $10,000 over the past 10 years.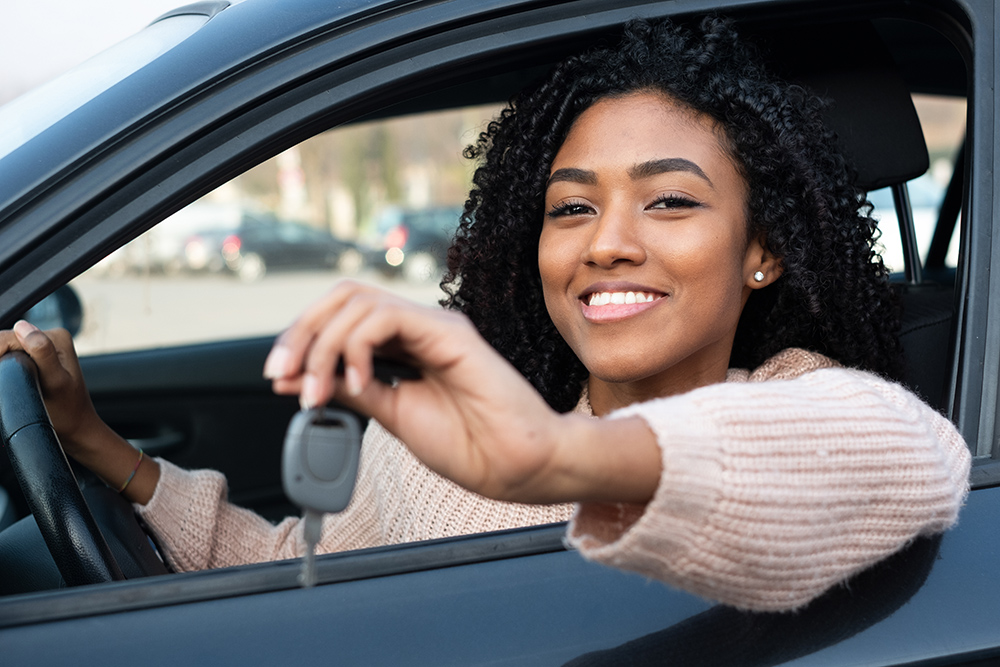 So how can you give your family a safe, modern car without blowing your budget or taking out a marathon loan?
Buy used.
You can find late model sedans (the best for teen drivers, given their steady handling and low rollover potential) that start under $15,000. Prioritize size – larger cars offer more protection in crashes, minus the sporty vibe that can encourage teen risk-taking. And buy all the safety you can afford. Must-haves are electronic stability control and side (in addition to front) airbags. Backup cameras, forward collision warning and automatic emergency braking should be high on your list, too.
To get an idea of what's out there, see these affordable used-car picks from Consumer Reports and CarMax.
No matter which model you choose, check the car thoroughly. Even with a clean CARFAX report, a used car is still a used car – and you'll want to search for clues to its former life.
Some tipoffs to trouble:
A too-good-to-be-true price. It may be a "salvage" vehicle (once totaled or flooded), even if it doesn't say so on the title. Unscrupulous sellers can make repairs on the car and then repeatedly transfer ownership from state-to-state, retitling the car until the warning is lost.

Like many insurance companies, PEMCO does not accept vehicles with branded titles. Besides having more severe losses compared with other cars, they have safety and mechanical concerns that can impact the well-being of everyone on the road. Branded titles identify vehicles as "totaled" in addition to other notations including "salvage," "junk," "dismantled," "flood," "fire" and "hail."
For vehicles with a "Rebuilt" or "Reconstructed" title, we can't offer physical damage coverage (collision, comprehensive, towing and rental reimbursement).

Stained or poorly replaced upholstery or carpeting. The car may have flood damage. Water compromises virtually all systems in a car, including computers and wiring, airbag components and dashboard displays. (Other flood clues include musty odors, mud on brackets where debris couldn't naturally settle and a water line visible on light lenses when they're turned on.)
Smoke. Apart from some initial puffing from condensation, exhaust smoke is almost always a bad sign.
Dirty fluids. Since changing oil is the easiest of all routine maintenance, you can feel certain that other maintenance has been neglected, too.
Gaps in body panel seams or evidence of paint overspray. Both indicate the car has been wrecked and repaired (badly).
Excessive interior wear. The car may have many more miles on it than the odometer shows.
Pulling to one side during the test drive. That could indicate problems like bad tires, brakes or alignment to name a few.
Lots of owners. If the car is fairly new, you have to wonder why so many people gave it up.
And a final word: Once you think you've found THE ONE, take it to your mechanic for a once-over. Sure, you'll pay for the service. But it will be money well spent – either giving you peace of mind or saving you from buying a lemon.