Perspective
What to know before hiring a day laborer
March 18, 2019
by PEMCO Insurance
​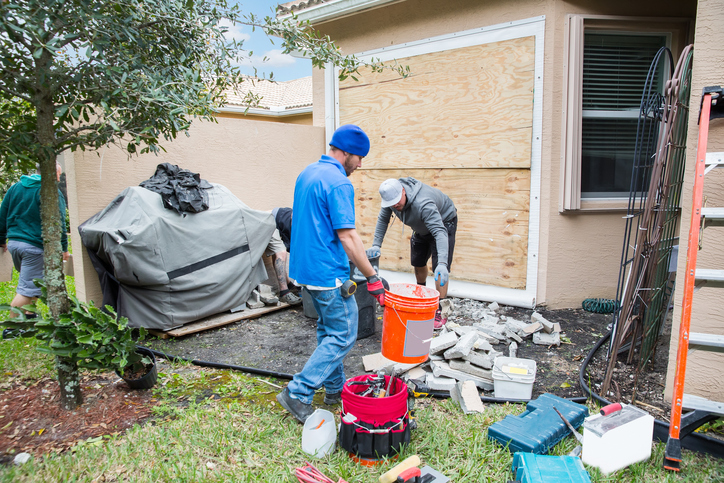 Question from policyholder Clayton B.
See if this sounds familiar: Your home fix-up To-Do list keeps growing, but your Done list hasn't budged. You're driving past the local home improvement store and, like 100 times before, you notice day-labor workers standing outside, hoping to snag a job landscaping, dry-walling, painting, fence-building or doing just about anything. And you think to your busy, overwhelmed self, "Why not?"
But should you really?
We looked to Washington's Department of Labor & Industries and Oregon's Construction Contractors Board for answers. The consensus: Temping as it is, think twice. When you hire an unlicensed, uninsured worker, you not only assume the risks of a job done poorly, you could be on the hook for liability if the worker gets hurt on the job or damages a neighbor's property (for example, felling a tree in the wrong direction).
Bonding and liability insurance
General contractors in Washington must maintain a bond of at least $12,000 to pay for repairs if your project is done poorly or if they don't complete it. In Oregon, it's $20,000. Specialty contractors like painters and electricians may have lower bonds.
Residential general contractors also need at least $250,000 in combined property damage and liability insurance in Washington and up to $500,000 in Oregon, with some specialties requiring less. That protects you if, for example, an errant nail punctures a pipe and floods your house.
Day laborers often work without bonds or insurance.
Workers Compensation coverage
Workers you hire should have their own insurance (typically, Worker's Compensation provided by their employer) to cover injuries if they get hurt on the job. That's because anyone injured on your property – neighbor kids, door-to-door salespeople and  paid contractors – can sue you for damages. Your PEMCO homeowners policy has your back with liability coverage (up to the limits you selected) and legal-defense costs. But unfortunately, we can't eliminate the angst, aggravation, inconvenience and sleepless nights that accompany a lawsuit.
Finding the right contractor
Washington and Oregon have many skilled, experienced contractors. Here are three quick tips to help you find them:
Ask friends for referrals, check consumer websites or contact your county's Master Builders Association.
Make sure the contractor is registered, bonded and insured. Check here for Washington and Oregon.
Get written bids and check references, including suppliers, who can tell you if the contractor has a responsible payment record.