Perspective
12 car-smart gift ideas for the teen driver in your life
December 6, 2021
by PEMCO Insurance
So maybe your favorite teen driver won't be getting a new or new-to-them car for the holidays. BUT, you still can mark their latest steps toward independence with a holiday gift they can use with the car they drive now.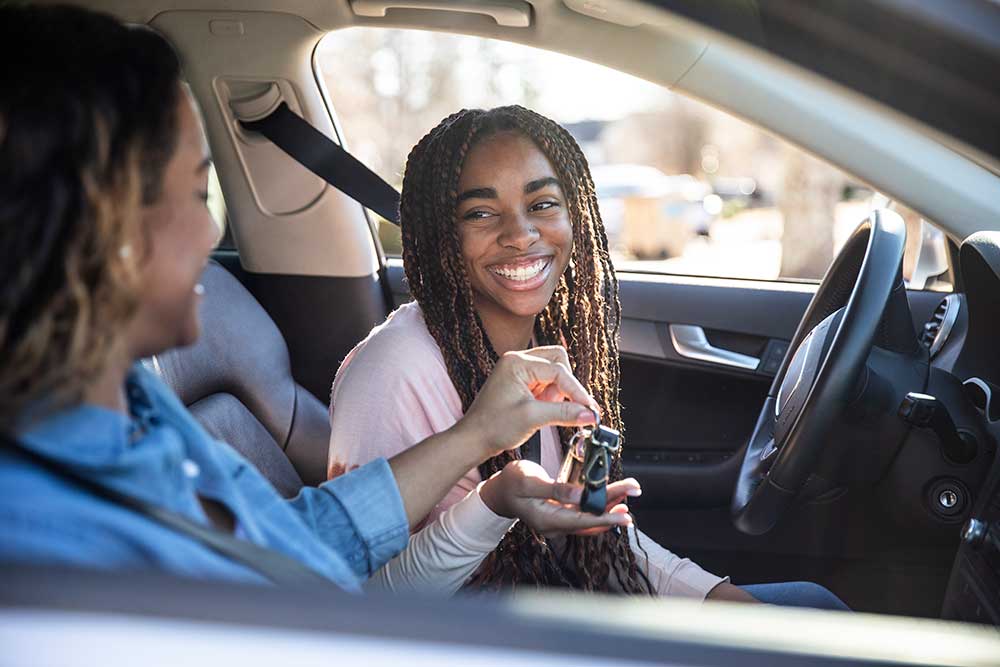 Here are a few idea-starters to fit any driver, car or budget:
Besides the first-aid kit, emergency flares and tire-changing tools they'll need all year long, contents will vary based on the season. For winter, it should include a blanket, emergency food and water as well as tire chains.
For basic coverage like jumpstarting, tire changes and gas if they run out, you can add roadside assistance to your PEMCO policy if you also have Bodily Injury and Comprehensive coverage on the car your teen drives. For added plan features or for teens who aren't on your policy, consider a plan from an automobile club.
Keychain with alarm.

For those dark after-practice walks to the parking lot, a keychain with an alarm and bright LED light can give teens peace of mind.
Flashlight.

If a car breaks down, teens must rely on their cell phones to get help. Don't let them risk sapping its battery by using it as a flashlight. Instead, give them a glove-compartment sized light and consider a crank-type flashlight that can never run out of batteries.
Tire pressure gauge.

Even though your teen's car may have a tire pressure warning light, it won't kick on until a tire's pressure falls below 25% of manufacturer's recommendations – which is seriously low. It's a good idea to check tire pressures at least once a month when the tires are cold (not after driving).
Ice scraper.

Choose one that has both teeth for chiseling through thick icy buildup and a smooth side to finish the job. Here's more on the right way to clear an icy windshield.
Gas and carwash gift cards.

Gas cards encourage teens to safely top off the tank (no lower than half-full during winter months). Besides keeping the car looking sharp, carwashes are important so windshields, headlights and taillights stay clear of road grime for maximum visibility.
Steering wheel cover.

Cushion-grip covers help reduce driving fatigue and moderate temperature extremes on plastic or leather surfaces. Fun options include colors from favorite colleges or sports teams.
Phone charger.

A phone charger that plugs into the car's accessory port helps ensure that in an emergency, your teen can call for help.
Hands-free phone holder.

Prevent temptation to use a handheld device (and risk a ticket or worse) with a dash-mounted holder that makes it easy for teens to keep looking forward. Dialing a handheld phone increases the risk of a crash by 12 times.
Personalized license plate holder.

Ditch the generic dealer-provided frame for something more your teen's style. But a word of advice: Don't include personally identifying information or opinions that could affect the behavior of other drivers. In a PEMCO Poll, 20% of respondents admitted that they're either more courteous or less courteous depending on whether they agree with the bumper sticker message on another driver's car.
Seat covers and floor mats.

Water- and stain-repellant surfaces help drivers resist the urge to immediately start mopping up a spill rather than focusing their attention on the road.