Articles
Hiring a babysitter during the holidays? Here's what to know
October 21, 2021
by PEMCO Insurance
For all of us who missed eggnog, Chex™ Party Mix and those strangely delicious spreadable cheese logs last holiday season, take heart! Your ugly sweater collection will likely make a comeback this year, with more people feeling comfortable hosting and attending holiday parties. It also may be the first time since 2019 that you've needed to hire a babysitter.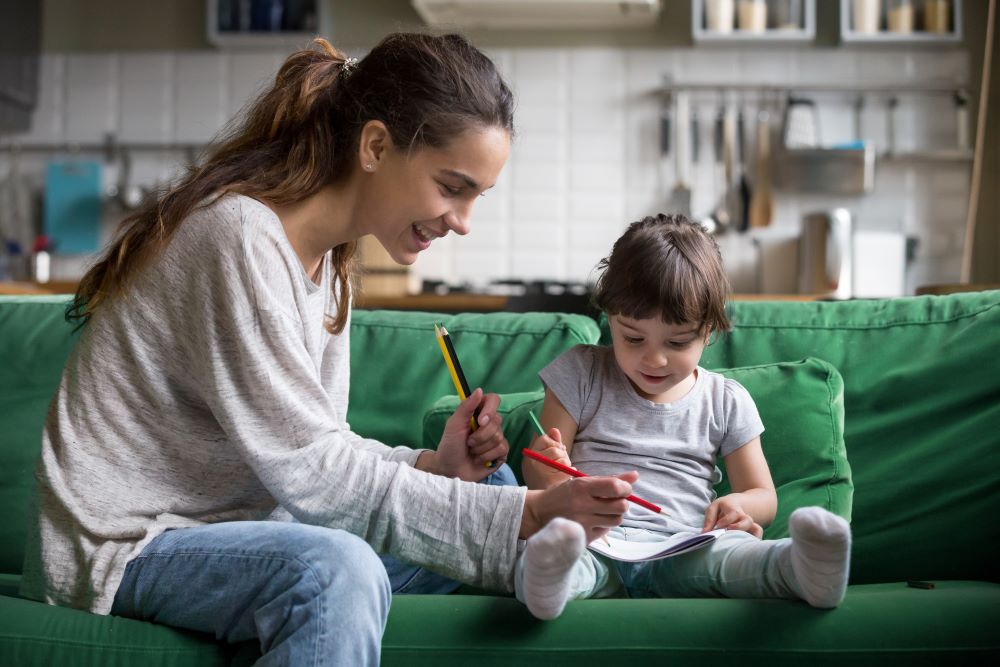 Here are our top-six tips for a worry less, live more experience for you, your kids and your babysitter:
1. Choose the right sitter for the job.
Rely on family and friends for referrals to trusted sitters, and talk with their kids, too. Why ask the kids? Besides a sitter who is experienced, calm and responsible, you want someone who is fun – the kind who happily sits down on the floor for a board game to keep little ones entertained rather than missing Mom and Dad.
2. Hire the sitter for a few hours while you're home.
You can catch up on chores or gift-wrapping while your kids and the sitter get acquainted. A no-pressure trial run lets you observe (from a distance) how the sitter handles different situations and interacts with your kids. You'll also get more of a chance to chat with the sitter about their experience, interests and school activities. You can point out where to find fire extinguishers, bandages for minor boo-boos, how to use your home's security system (most allow you to set a temporary code for the sitter that you can delete later) and how to open and close baby gates and security latches.
3. Give clear boundaries.
Before the big night, help the sitter succeed by clarifying what you do and don't feel comfortable with while you're away. Some examples: No friends allowed over (the sitter's or the kids'), no answering the door, no sleeping even if the kids are napping, no leaving the house, no using the stove, no scary or age-inappropriate movies.
4. Share routines and expectations with the sitter and your kids.
Those are things like bedtimes, screen time, rules for completing homework before playtime, chores that should be done and allowable snacks. Let your kids know you've told the babysitter to stick with family routines, just so they aren't tempted to say, "But Mom always lets me!"
5 Make sure the sitter is emergency-ready.
Besides giving the sitter your phone number, leave a written list that includes:
Your home's full address and landline number (if you have one). That will be critical if the sitter needs to call emergency responders.
Your physical location and when you expect to be home.
Relatives or neighbors to call in an emergency in case you can't be reached.
Emergency numbers beyond 9-1-1. That might include your children's doctor or the poison control center.
Location of flashlights and emergency supplies.
Food allergies for any of the kids.
Medications that should be administered, including precise time and dosage.
6. Get contact information (name, address, phone number) for your sitter's parents
and share yours with them. That way, if there's an abrupt change of plans or communication breakdown, you'll have a way to reach someone. Your sitter's parents also will feel more comfortable with the arrangement.
And a final thought: Have fun! While a check-in call is fine, remember that spending time with a kind and capable sitter is an important "big kid" step that will help your child build confidence and give them an experience to look back on fondly.