Articles
A security system cuts insurance costs, boosts peace of mind
November 30, 2020
by PEMCO Insurance
Sometimes to find an answer, it's best to go straight to the source.

That's what researchers at the University of North Carolina Charlotte did a few years ago when they asked 422 convicted burglars if they'd pass up a home with an alarm system. A whopping 60% said yes. And if they noticed an alarm system only after they had broken in? Half said they'd run out.

PEMCO, like most insurance companies, rewards homeowners and renters who use security alarms. They deter property crime and, when paired with video cameras, may contribute to the 24% drop in property crime nationwide between 2010 and 2019.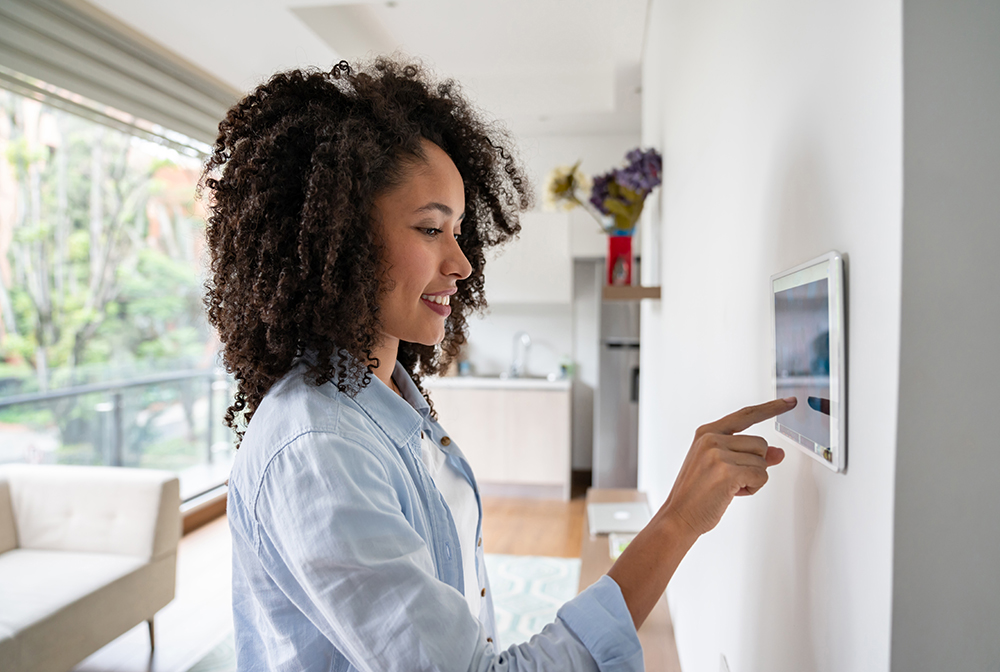 You don't have to install the pricey, professionally monitored type of alarm to get a discount (although you'll get the biggest savings for systems that notify the police when the alarm sounds). Simple noise-making systems as well as devices you monitor yourself with your smartphone earn our Protective Device Discount, too!

How to convince a burglar to pass you by
The North Carolina researchers found that most burglaries are crimes of opportunity carried out by people with substance-abuse issues. Burglars look for cash or easy-to-sell items like electronics, guns and jewelry. Less than one-third of burglars collected information about their targets before breaking in, and even then, they usually went from plan to action the same day. In addition to an alarm, close proximity to other people, a barking dog and lack of easy escape routes helped deter them.

That seems to show that rather than turning your home into Fort Knox (because, yes, a determined burglar could defeat many alarm systems by cutting your phone or cable connection), you improve your odds just by making your home a tougher target at first glance.

These seven tips can help:

1.     Choose an alarm you'll really use. Focus on features like how easy it is to arm and disarm. In a PEMCO Poll, about half of people who have alarms said they don't bother to set them every time they leave (a mistake, since most burglars are in and out in about 10 minutes)! It's also important to make sure you have good ground-floor protection and a siren that blasts both inside and out. If your budget is pinched, you'd be better off to forego individual window sensors for the upstairs (and use a cheaper motion detector to cover it, instead) rather than cut corners on accessible doors and windows downstairs.

Make sure alarm-system yard signs and cameras are easily visible. Also, think about adding smoke and carbon-monoxide detection. The cost is minimal and it could save your life.

2.     Lock up. That's all day, all night; every window, every door; at home or away. At least half of all residential break-ins happen during daylight hours, and about 40% of burglars enter without force, going in through an unlocked door or window or using a stolen key.

3.     If the doorbell rings, answer through your locked door or the safety of a doorbell cam/speaker app. Most burglars check to see if anyone is home before breaking in. If they get an answer, they make up an excuse about looking for a lost pet, taking a poll or just having the wrong house.

4.     Trim bushes and trees. Get rid of anything that could give a burglar cover or boost them to the second floor.

5.     Close your garage door. Even if they never make it into your house, burglars likely could walk off with plenty of tools you have stored inside.

6.     Light up every corner of your home. And if those lights are attached to a motion sensor and camera, even better.

7.     Make your home looked lived in. When you go on vacation, stop package and mail deliveries, put lamps on timers so they turn on at dark and arrange to have your lawn mowed in summer and your driveway shoveled in winter. And those fabulous social media vacation posts? Save them until you're home. About half of burglars have at least an indirect connection to their victims.

If you install an alarm, let your local PEMCO agent or a representative at 1-800-GO-PEMCO know. We can apply our Protective Device Discount to your homeowner, condo or renter policy and save you some money.