Perspective
Avoid the shock of electrical hazards
March 18, 2019
by PEMCO Insurance
​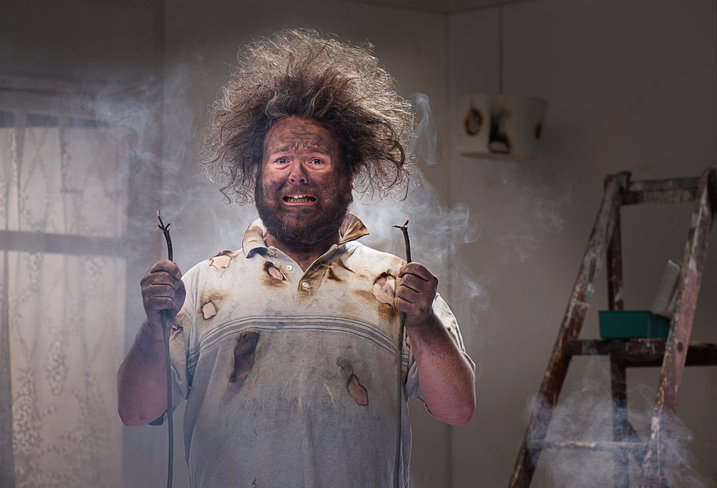 Thanks to customer Lorrie C. for the story suggestion.
Suddenly the owner of an older home? Watch for electrical hazards.
We love older homes – the quality craftsmanship, established neighborhoods and one-of-a-kind custom features. But sometimes, electrical hazards lurk in vintage charmers, particularly those with longtime, elderly owners, who've made few upgrades.
What you can't see can hurt you
Baby Boomers and Gen-Xers who inherit a relative's home are often surprised to find their loved ones had been living with a substandard electrical system. It's a problem that needs attention before they can rent or sell the home. Potential trouble spots can include:
Failed wiring insulation. Wiring used in homes built before 1960 has a useful life of 70 years before its insulation starts breaking down. (Post-1960s wiring lasts closer to 100 years.) That means in thousands of homes built after World War II, the wiring is nearing the end of its useful life.
Faulty DIY electrical work. In a Canadian study of older homes, unpermitted electrical work (adding circuits and ungrounded outlets, in particular) that didn't meet code was cited as the No. 1 cause of electrical fires. Out of 500 homes older than 40 years in the Greater Vancouver area, the study revealed 95% had at least one electrical fire hazard attributable to unpermitted work!.
Aluminum wiring. It's more prone to loose connections and overheating than copper wiring. Warning signs include flickering lights, warm cover plates on switches, and burned insulation on wiring. Insurers may require certification before covering a home wired with aluminum or they may decline to insure it.
Outdated electrical panels. Like wiring, service panels and circuit breakers can deteriorate, too. Breakers last 30 to 40 years (less if they've been compromised by leaks or other damage). Failing panels and breakers can cause shocks, loss of power, and even fires.
Poor outlet placement or too few outlets. Older homes weren't designed for the way we use technology today. That means too few outlets and, perhaps, the temptation to overload them or run extension cords. Many older homes will need additional outlets and an expanded service panel.
Our best advice: Love your older home and honor the wonderful memories made there. But before you launch it into its next chapter, get a thorough electrical inspection and bring wiring up to code.
WHO KNEW?
Are your surge protectors more than two years old? It's time to replace them.
Why so soon? Surge protectors silently degrade every time they save your appliances and tech by absorbing excess voltage. Since there's usually no way to tell when an electrical event occurs, it's hard to know how many hits they've taken.
Experts say replacing every two years is a safe bet to ensure you're getting the maximum protection for your electronics. But replace them immediately if you know they've fended off a major surge.