A HOME WARRANTY THAT DEFENDS WHAT'S USED IN YOUR HOME EVERY DAY
Get your home
warranty quote
PLANS THAT PROTECT YOU FROM SUDDEN EXPENSES
Our homes are meant to provide us with comfort, not stress. When major home appliances and systems break down, it can be difficult to come up with the money to get them fixed. With PEMCO and Cinch, you can get the help you need and spend less time worrying about your appliances and more time enjoying your home.
WHAT'S COVERED WITH A HOME WARRANTY BY CINCH?
With a home warranty by Cinch Home Services, you can pick the coverage plan that works best for your home and get your first month free.1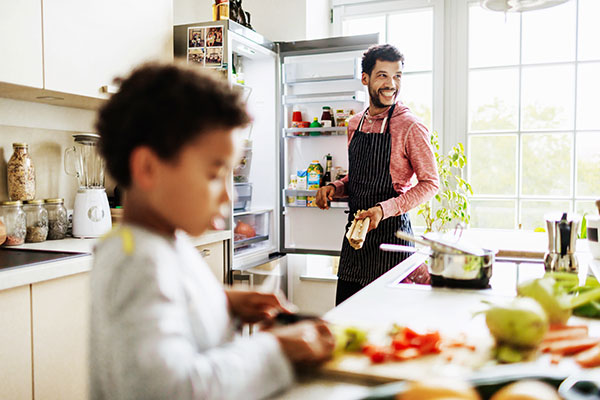 COVERING WHAT'S RIGHT FOR YOU
A home warranty, offered by Cinch, makes it simple for homeowners to get the help they need in covering their appliances, built-in systems or both.
View details
Appliances Plan
The Appliances plan covers major items like your refrigerator, microwave, dishwasher, oven, clothes washer and dryer.
Built-in Systems Plan
The Built-in Systems plan protects your home's heating and cooling systems, plumbing, electrical systems and more.
Complete Home Plan
By choosing the Complete Home Plan, you are covering both your appliances and systems at an affordable price. Any PEMCO customer with this plan can also get up to $1000 of their homeowners insurance deductible reimbursed on a homeowners insurance claim (one reimbursement per year) thanks to PEMCO's partnership with Cinch!2,3
1First month free off valid when you choose the monthly billing option on your purchase of a new annual Appliances, Built-in Systems or Complete Home plan. Excludes optional coverage and add-ons. Cannot be combined with any other offer. Not available in all states.
2Reimburses you up to $1,000 when you have to pay a deductible on a covered homeowners insurance claim. Only 1 claim, per member per 12-month period. Additional terms and conditions apply, which will be included in your Cinch plan materials you receive after enrollment.
3This benefit is provided by an unaffiliated third party under an insurance policy issued to Cinch Home Services, Inc., for the benefit of customers enrolled by Cinch Insurance Agency, Inc., an affiliate of HomeSure Services, Inc. and Cinch Home Services, Inc.
*All plans are subject to terms, conditions and limitations in your Cinch service plan agreement. Deductible due at time of service request. Non-covered charges may apply to certain repairs and replacements. Coverage and pricing may vary by state; subject to sales tax where applicable.
Cinch is a registered mark of Cinch Home Services, Inc.