Perspective
Young drivers need to use their mirrors
March 24, 2022
by PEMCO Insurance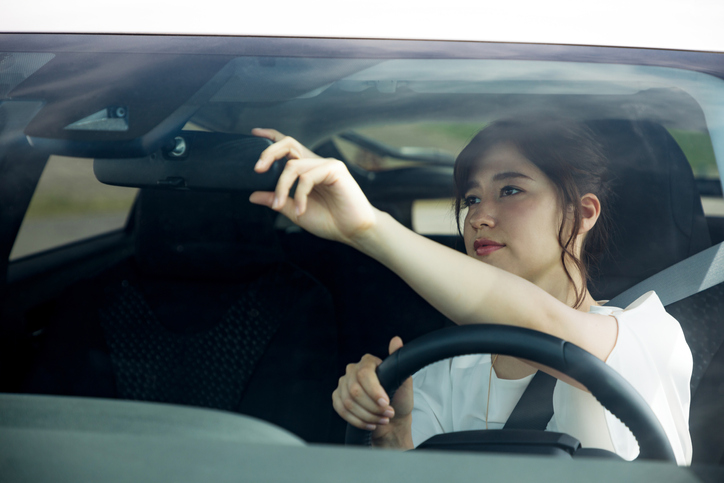 Does your young driver know how to use their mirrors?
Make sure your teen knows how to properly adjust and use their rearview and side mirrors, particularly if they've only driven newer cars equipped with backup cameras. Here's how to help them become safer drivers, regardless of the car they're driving.
How to properly adjust and use mirrors
Properly adjusted mirrors are critical for safe backing, lane changes and parking. Encourage your teen to think "Phone" (off), "Seatbelt" (on) and "Mirrors" (adjusted) before every trip. Adjusting mirrors is especially important if your young driver shares the vehicle with other family members who are different heights.
For the best view when adjusting the rearview mirror:
Start with the seat and steering wheel comfortably adjusted.
Position the rearview mirror so that it captures the center of the rear window.
Tilt the mirror so you can see simply by moving your eyes, not turning your head or body.
Once the rearview mirror is adjusted, follow with the side mirrors:
Position the driver-side mirror so that it shows the adjacent lane and only a sliver of the side of the car.
Position the passenger-side mirror so that it shows a similar view for that side of the car. You'll know you have it positioned correctly if a car passing you on the right appears in the side window the moment it's no longer visible in the mirror.
With mirrors correctly aligned, you'll be able to see three lanes behind you (the lane to the left, the lane you're in and the lane or shoulder to the right) by glancing across each of the mirrors. Safety experts recommend you check your mirrors every five to eight seconds.
Mirrors matter even if you have a backup camera
All cars manufactured after 2018 are required to have backup cameras, and many manufacturers have made them standard equipment since 2015. That means for a new generation of drivers, backing up has always meant having a "set of eyes in the back of their heads."
Backup cameras are a valuable safety feature that saves lives – particularly in the case of young children and pets that stand lower than trunk height. That's because they aren't visible to a driver relying solely on mirrors or the view through the rear window.
However, backup cameras are meant to complement (not replace) mirrors or glancing over your shoulder when backing. And as good as they are, the National Highway Traffic Safety Administration notes they're not foolproof. Their view can be compromised by a dirty lens, inadequate lighting or a camera malfunction.
They also can't help with lane changes or merging when the car is moving forward.
Watch this video to learn more
For more help adjusting mirrors, check out this quick video, courtesy of
cars.com
.