Perspective
Is it illegal to hire an unlicensed contractor?
March 24, 2019
by PEMCO Insurance
​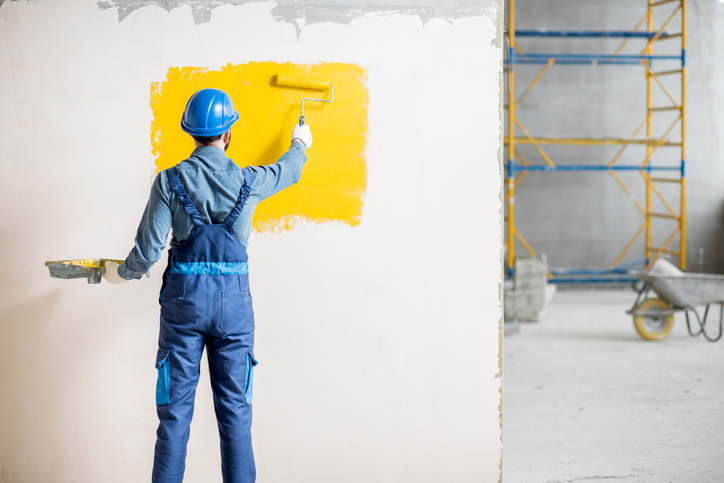 House Rules 101:
Is it illegal to hire an unlicensed contractor?
The short answer: No, but it is illegal for contractors to work without a license. Choosing an unlicensed contractor (perhaps for the sake of a cut-rate bid) gives you little recourse if something goes wrong. That's because it deprives you of important protections like insurance and bonding that you'd get from a contractor who operates within the law. Worse, it could expose your home and family to substandard or unsafe work.
Take your time choosing a contractor. Ask friends and your homeowners association for referrals. Interview at least three contractors, giving each one the same written list of project requirements, so you can easily compare their bids and ideas. Also ask about things like scheduling availability, and take time to call references. Past clients will be able to tell you about the contractor's quality of work, flexibility with changes, punctuality and even how tidy they left the job site each night.
Once you think you've found your final candidate, verify their license, bond and insurance.  
In Washington, contact the Department of Labor and Industries at 1-800-647-0982 or visit protectmyhome.net. In Oregon, contact the Construction Contractors Board at (503) 378-4621 or visit oregon.gov/ccb.
Here's what to look for:
Bonding.

In Washington, general contractors must maintain a bond of at least $12,000 to pay for repairs if your project is done poorly or if they don't complete it. In Oregon, it's $20,000. Specialty contractors like painters and electricians may have lower bonds.
Insurance.

They need at least $250,000 in combined property damage and liability insurance in Washington and up to $500,000 in Oregon, with some specialties requiring less. That protects you if, for example, an errant nail punctures a pipe and floods your house.
Workers Compensation coverage.

If contractors have employees, they also must maintain Worker's Compensation insurance to cover injuries if they get hurt on the job. That's important because anyone injured on your property, including paid contractors, can sue you for damages. Your PEMCO homeowner's policy provides liability coverage (up to the limits you selected) and legal-defense costs.
The Contract

Virtually every construction project of any significance is governed by a signed contract or agreement between the contractor and homeowner.  Construction projects are among the most complex, costly and emotionally invested transactions a homeowner will undertake.  It's therefore important that the terms be complete, specific and easily understandable to avoid costly disputes and even litigation.  The key element, of course, is that it be fair to both parties.

Most contracts a homeowner will see are provided by the contractor; on occasion the homeowner will provide one.  Given their complexity and all that's at stake, the homeowner should give serious consideration to having an attorney review or create the contract.  The following are just some of the key items that the contract should address:

A thorough description of the work to be performed.

Price and payment terms.  A set price for the entire job is preferable to a time and materials approach, the cost of which will escalate as the time for completion increases.  A set price gives the contractor an incentive to complete work on time.

Warranties.

Permits.

Order of performance and timelines for completion, to include what to do in the event of a delay.
Lien releases or waivers.  These are to assure that contractors, subcontractors, suppliers, and others have been paid in full and will not be asserting a lien.  To ensure that a subcontractor or supplier is paid, insurers and homeowners will often name the contractor and the subcontractor or suppliers as co-payees on checks.
Dispute resolution terms.
How unforeseen changes in the scope of the job will be handled.  

Coverage/bond information.

State-required notices.

Spot a contractor scam

You'll want to say "no thanks" to a contractor who:
Uses high-pressure sales techniques, including special pricing if you sign up today. For example, they may knock on your door and say they just finished a driveway job in the neighborhood and offer you a cut rate to use up leftover material.
Does not provide a complete written bid.
Has references you can't verify.
Accepts only cash or wants significant payment upfront.

Asks you to obtain building permits. (In almost all cases, the contractor, not the homeowner, is supposed to do that.)

Presents you with a proposed contract that is clearly one-sided, with unusual terms that could result in additional risk and cost.​