Perspective
'Chains required' doesn't always mean 'chains on'
January 4, 2022
by PEMCO Insurance
Whether you're traversing Snoqualmie Pass or Siskiyou Summit – our region's two most heavily traveled mountain passes – chances are you'll encounter a "chains required" sign. But did you know that "chains required" may not necessarily mean "chains on" if you have a four-wheel (4WD) or all-wheel drive (AWD) vehicle?
In general, vehicles with 4WD and AWD don't need to chain up, as long as all wheels are in gear and they have approved traction tires. However, those vehicles still must carry chains for at least one set of drive tires. You'll find more detail in these guidelines for Washington (toggle "Traction Tires") and Oregon.
If you don't have 4WD or AWD, front-wheel drive vehicles need to have chains on the front tires; rear-wheel drive vehicles need them on the back. Important to remember: Chain design varies by manufacturer, so always refer to the instructions that came with your chains even if you've used other types of chains before. For general tips, we like this simple two-minute video that shows how to install cable chains on a front-wheel drive car.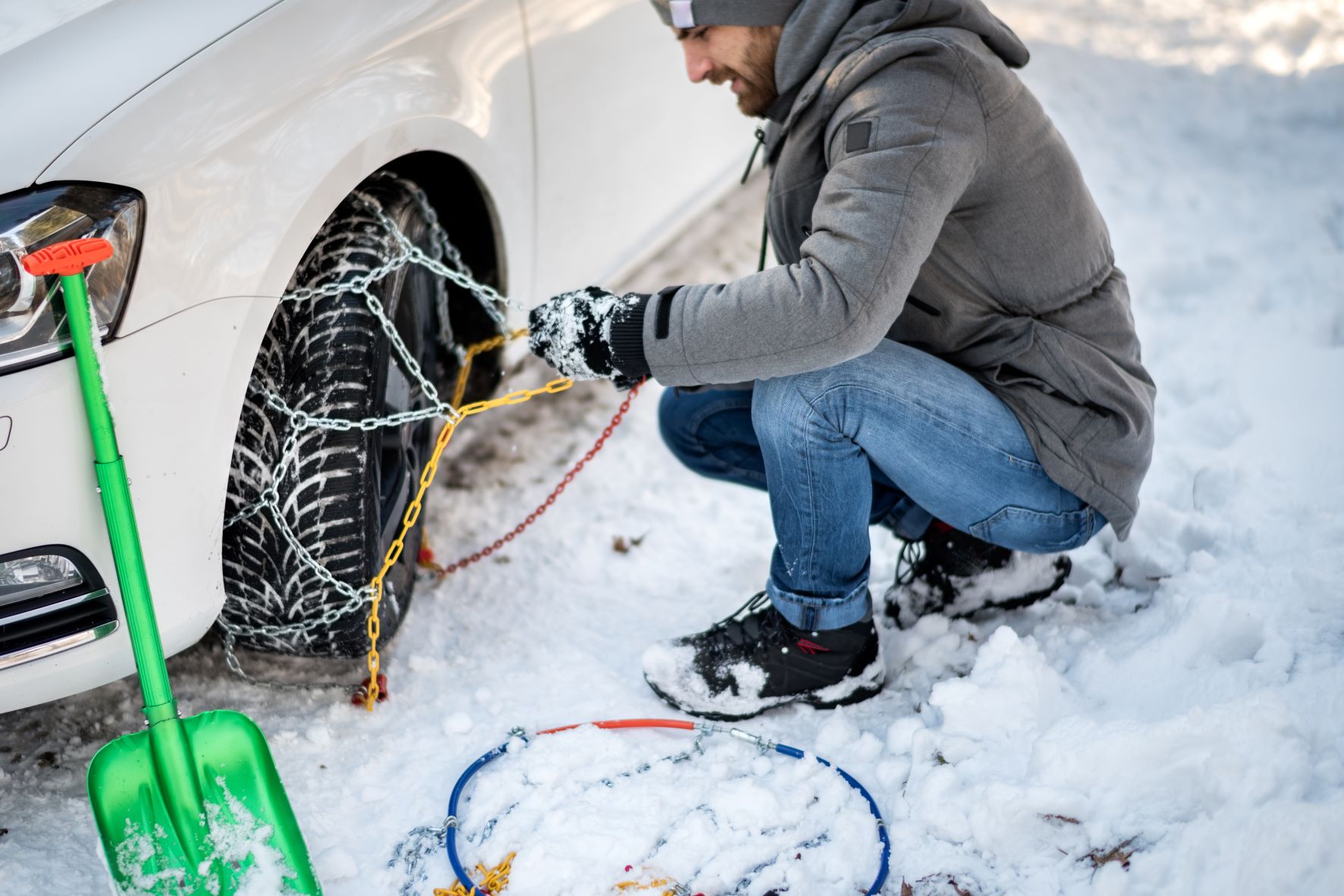 Tips for chain-up success
· Practice inside your garage. It's better to learn there than crouched on a snowy shoulder of a road, likely with freezing fingers, adverse weather conditions and other cars around you.
· Get as far off the road as safely possible before installing your chains. That reduces the chance that another car could slide into you as you're working.
· If you're traversing mountain passes, look for state Department of Transportation chain-on and chain-off locations, like these shown on maps from WSDOT and ODOT.
· Stop and check the chains after you've driven for a few minutes. They may need to be tightened.
· Never exceed 25 mph with chains (or the speed recommended by your manufacturer).
· Don't use chains on wet or bare pavement. Remove them once you've left the snow and ice behind.
· Once you're home, let your chains dry out in the garage before packing them away. That will help prevent rust.

Before you head out in the snow, you'll also want to read "Skip the skid" from the pemco.com blog.