Articles
What to do after a house fire
November 18, 2020
by PEMCO Insurance
Fire is that worst-case scenario we all imagine when buying homeowners or renter insurance. It's sudden, unexpected and indiscriminant.
If you ever face the devastation of a house fire, your PEMCO insurance and the people who stand behind it are key in returning your life to normal. Even though it won't happen overnight, know that when their work is done, your home will be in as good or better condition than it was before the fire. That's an important thought to hold onto.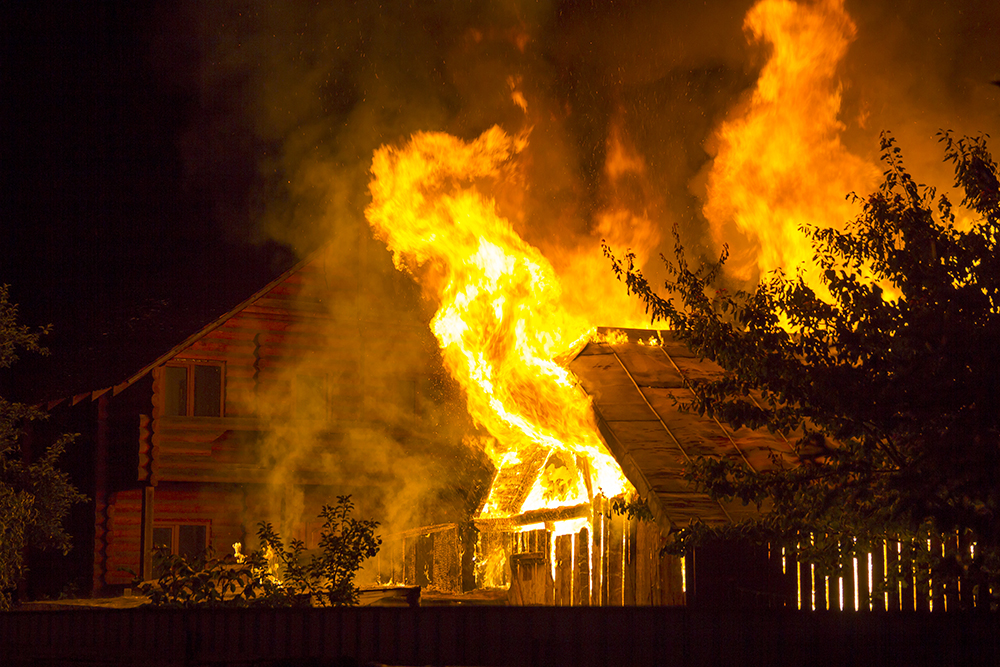 After a fire, here's where to start and what to expect:
1. Safety first. Once everyone is accounted for (hopefully at the meeting place you set in your family fire-escape plan), call the fire department from a safe location and seek medical help for anyone injured in the fire. Never go back inside to retrieve possessions. Obey instructions from fire department officials.
2. Call PEMCO. Someone is waiting to help 24 hours a day, seven days a week, at 1-800-GO-PEMCO. Each situation is unique and may vary, but generally, these are the steps that follow a major fire: 
You'll connect with an adjuster who will explain your coverages and help you make arrangements for emergency housing (usually a hotel, unless you prefer to stay with friends or relatives).
You may receive a payment advance to help you purchase emergency necessities.
Together, depending on the extent of damage, we'll determine next steps needed for emergency repairs (things like boarding up windows and tarping roofs), site mitigation or debris removal. You'll also begin the process of

finding a repair contractor

. You're always free to choose your own providers, and if you'd like some recommendations, we're glad to help.
You'll provide an inventory of your non-salvageable personal property. Having a

video home inventory

gives you a great place to start, whether you create the inventory on your own or, as is often the case with serious losses, develop it with the help of an inventory specialist hired by PEMCO.
We'll help you move up from emergency housing to more suitable temporary housing. We'll likely hire a specialist to help you find a better solution, like a fully furnished rental home. That usually happens early in the process, concurrent with other steps.
After emergency repairs are complete, we'll reach an agreed cost of repairs with the contractor you select. You, the contractor and your mortgage company (if you don't own your home outright) will be named on our initial check. The amount will show an "actual cash" (depreciated) value, with an appropriate replacement cost holdback to come once repairs are completed and exact costs are known.
You'll receive a check for your personal property, once your inventory is completed. It works the same as the check for your home, with an appropriate replacement cost holdback to come once you replace the items and exact costs are known. Hang on to your receipts so we can match them to items on your inventory and issue the appropriate replacement payment(s).
We'll return any salvaged personal property (after cleaning) to your newly reconstructed home.
3. Contact your mortgage lender to let them know what happened.
4. Call utility providers to discuss the need to temporarily turn off service.
5. Resist the temptation to clean up yourself and let the restoration specialists take charge. Fire damage isn't like ordinary grime. Some cleaning efforts can make things worse. In addition, older homes may present hazards like exposed asbestos, which require specialized expertise.
6. Take care of your emotional health. Losing a home is traumatic. Acknowledge and deal with stress (taking advantage of any professional medical or spiritual counseling that you would find helpful) and focus on self-care with healthy eating, sleeping and exercise habits. To the extent you feel comfortable, share details (or don't) with family, friends and co-workers. Give yourself permission to say no to social commitments that add to, rather than lift, your burden.
You'll face a lot of decisions after a fire – starting with whether you want to rebuild (or start fresh somewhere else) and if you do rebuild, which contractor to hire. As numbing as it all feels, the sooner you can begin making those important decisions, the better. The permitting process, debris removal and even inclement weather can stretch out the timeline needed for getting back into your home. Many people tell us that what really makes them feel better is seeing repairs begin and focusing on the future.
If you have questions during your claim, reach out to us. When your life is at its worst, it's our job to be at our best.