Perspective
Summertime safety reminders for the whole family
May 26, 2021
by PEMCO Insurance
With school or school-at-home duties winding down, your family soon will be spending more time outdoors. Make sure your home and kids are ready for a worry-less, live-more summer of fun with these stay-safe tips: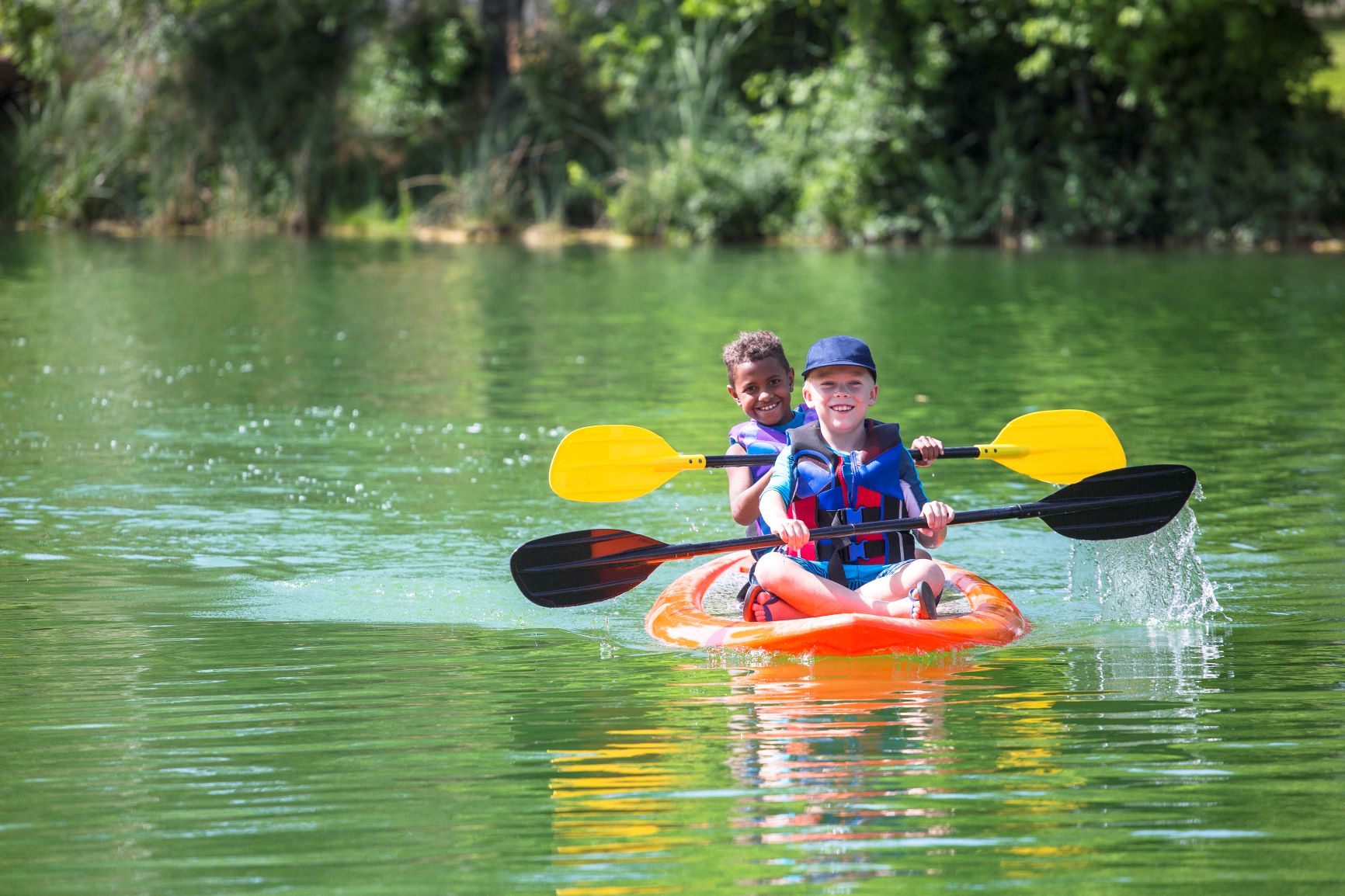 Enjoy water wisely. 

Of all the fun things your family will do this summer, playing in the water – whether at a beach or a backyard pool – exposes kids and teens to the greatest risk. While everyone should wear a life jacket when boating or playing in lakes and rivers, they're a must anytime for inexperienced swimmers. Here's a tip we love: To keep fledgling swimmers from feeling singled out, make sure EVERYONE in your group wears a life jacket when enjoying the water together.
Also, appoint a water spotter who can keep an eye on the group from shore or poolside (hint: no smartphone) even if there's a lifeguard on duty. And before anyone gets in, check for closure signs. Northwest waters can be prone to contamination when temperatures rise or after heavy storm runoff. Algae blooms and high bacterial concentrations pose hazards to people and pets. 
Mind the mow zone. 
Among kids under 5, lawnmowers account for nearly half of all traumatic injuries. To keep little ones safe, never allow them to play in the yard when the mower is running or to ride as passengers. And make a no-touch rule to avoid burns from the machine's scorching muffler and engine. 
Helmet up. 
Over the years, PEMCO has partnered with Harborview's Injury Prevention & Research Center to spread the word about helmet-wearing. When we started in the 1980s, it was all about getting kids to wear a helmet when riding their bikes. Since then, we've learned so much about brain health and the importance of protecting your head when skateboarding, horseback riding and driving ATVs, too. A good place to start: Always model good helmet-wearing habits. Your kids will notice your example!
Secure windows. 
Window screens are built to pop out easily so they can't trap people in a fire. Unfortunately, that feature also leads to serious falls when kids or pets push against them. On warm days in our mostly A/C-less Northwest, secure windows so they open no wider than four inches. Also, move furniture away so kids can't climb to reach the windows. This video from UW Medicine shares one family's cautionary tale (don't be afraid to watch – it has a happy ending!).
Prevent burns. 

What goes better together than an Independence Day barbecue and fireworks? Probably nothing, especially in this summer of families reuniting after months of COVID quarantine! But know that July 4th is the busiest day of the year for emergency rooms and firefighters. To keep your celebration safe, enforce a no-kids, no-pets rule around barbecues and consider getting your oohs-and-ahs at a professional fireworks show.
Secure household toxins. 
Ornamental berries, citronella oil in tiki torches and garden chemicals present poison risks unique to summer. A related danger? Extreme reactions to insect bites. If someone in your family has a history of severe allergies, keep an EpiPen® on had to treat anaphylaxis and, for peace of mind, add the number for the National Poison Control Center to your contacts: 800-222-1222.