Perspective
Six ways to save on car insurance while staying protected
January 28, 2021
by PEMCO Insurance
Early in the pandemic, accident rates in the Northwest dropped as people began working from home and eliminated all but essential trips. The shift was dramatic enough that we were able to cut auto insurance premiums by 15% from April through October. Beginning as early as summer, though, traffic density in many areas began to rebound along with accidents. By November, claims activity was high enough that we no longer could offer the pandemic premium credit. (We're monitoring traffic patterns and, if they change again, we'll look at reinstating the credit.)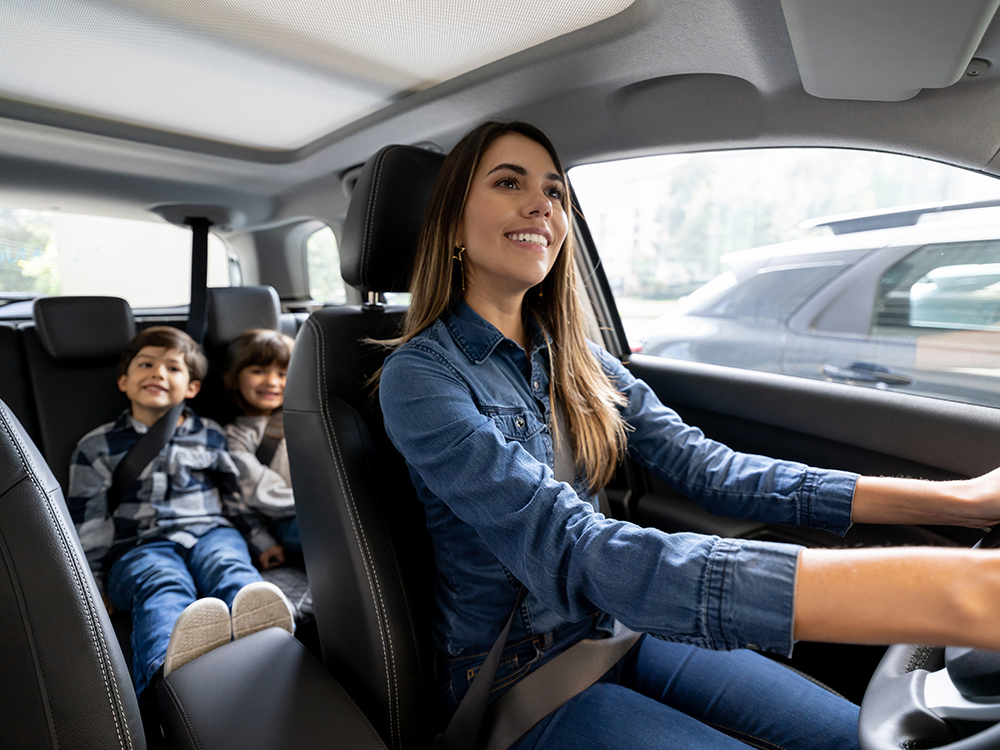 Unfortunately, incomes have yet to return to normal for many people. If you're among them and looking for ways to reduce expenses, you may think car insurance could be one place to cut. But before you eliminate coverage, know there are some not-so-obvious risks to consider, even if you aren't commuting right now.

How reducing coverage may cost you in the long run
In nearly all states, it's illegal to drive without minimum coverages or other proof that you can take financial responsibility if you cause an accident. If you're without proof of insurance during a traffic stop, you could end up with a fine. Worse, if you're at fault for an uninsured accident, you could face license suspension and higher insurance rates for years – not to mention financial hardship when you're forced to pay damages out of pocket.

The stakes are even higher in Oregon, which is a "no-pay, no-play" state. That means if you get hurt in an accident caused by someone else, you could be limited from collecting non-economic damages (like pain and emotional distress) if you don't carry the state's mandated minimum insurance coverage.

Any lapse in mandated coverage makes it harder and more expensive to buy insurance again when you're ready.

Even dropping optional coverages can have unexpected consequences:

Comprehensive and Collision. Lenders require borrowers to carry these coverages on vehicles to protect their interest in case the car is damaged in an accident, stolen or destroyed in a fire. Dropping them could violate the terms of your car loan agreement and, by law, PEMCO must notify your lender if coverage stops for any reason. When that happens, lenders place "Vendors Single Interest" (VSI) coverage on your car, which protects only them if something happens to it. Lenders add the VSI premium to your car loan.

Underinsured Motorist. Dropping these coverages could mean you'd expose yourself to potentially catastrophic financial loss if you were hit by someone who couldn't pay to fix your car or cover medical bills.

Personal Injury Protection. Without this coverage, you'd need to rely on your health insurance if you were injured as a pedestrian by someone who couldn't pay.

Safer ways to save
Your lifestyle and insurance needs change over time, and we may be able to help you find safer ways to trim your bill. Some possibilities:

1.     Review your driving habits. If you're no longer commuting, you may now qualify for a lower usage category, which automatically qualifies you for reduced rates.

2.     Explore discount options. You may now qualify for discounts that weren't available earlier. For example, your young driver may be eligible for our Good Student Discount.

3.     Consider increasing your deductible. That's the amount of money you'd pay out of pocket before your insurance coverage kicked in after an accident. Going from a $500 to a $1,000 deductible can reduce premiums significantly.

4.     Revisit Comprehensive and Collision coverages. If the market value of your car isn't much higher than your deductible, you may want to drop those coverages* to reduce your premium. Learn more here about two ways the passage of time affects your car insurance.

5.     Bundle coverage. If you currently have your renter or homeowner insurance with another company, consider bundling it with your PEMCO auto policy. You'll save on both.

6.     Change your status to "in storage." If you have a seasonal vehicle, like a sports car that you drive only in the spring and summer, or perhaps, a project car that is inoperable and just needs comprehensive and collision protection, reclassifying it as "in storage" can dramatically cut your bill while still giving it an appropriate level of protection. "In storage" isn't intended for regular-use cars that are sitting idle only for a month or so.

Billing assistance if you're in need
You're not in this alone. If you're struggling to keep up with your bills, let us know. Besides making some of the changes mentioned above, we also can discuss options for flexible payment arrangements, depending on your current payment method and frequency. Please call 800-467-3626 or chat online with our agents via your pemco.com account.

*If you drop Comprehensive and Collision coverage, make sure to buy the optional coverage at the rental-car counter when you rent a car, unless you have Comprehensive and Collision coverage on another PEMCO-insured vehicle or your credit card offers rental-car coverage as a perk. Otherwise, you could be personally responsible for repair costs and agency fees if you got in an accident while driving a rental. Coverage for rentals varies slightly between policies issued in Washington and Oregon. For details, please log in to your pemco.com account to view your policy, talk with your local PEMCO agent or call 1-800-GO-PEMCO.