Perspective
Are timeshares worth the money (and how do you insure one)?
June 27, 2021
by PEMCO Insurance
​Imagine owning your own tropical retreat or ski slope getaway – a friendly, familiar place just waiting for you and your family to enjoy. Could buying a timeshare be the antidote to your overscheduled lifestyle?

Well, maybe. Timeshares guarantee their owners a fixed amount of time each year to use the property in return for buy-in, maintenance and housekeeping fees and, depending on the agreement, property taxes and insurance (more about that below). As a vacationer, you'll never have room remorse when you unlock the door, since you know exactly what's waiting on the other side. And if you have a workaholic in the family? Timeshares can be a relaxation magic bullet, since unless you're willing to forfeit your turn for the year, they "force" you to take a vacation.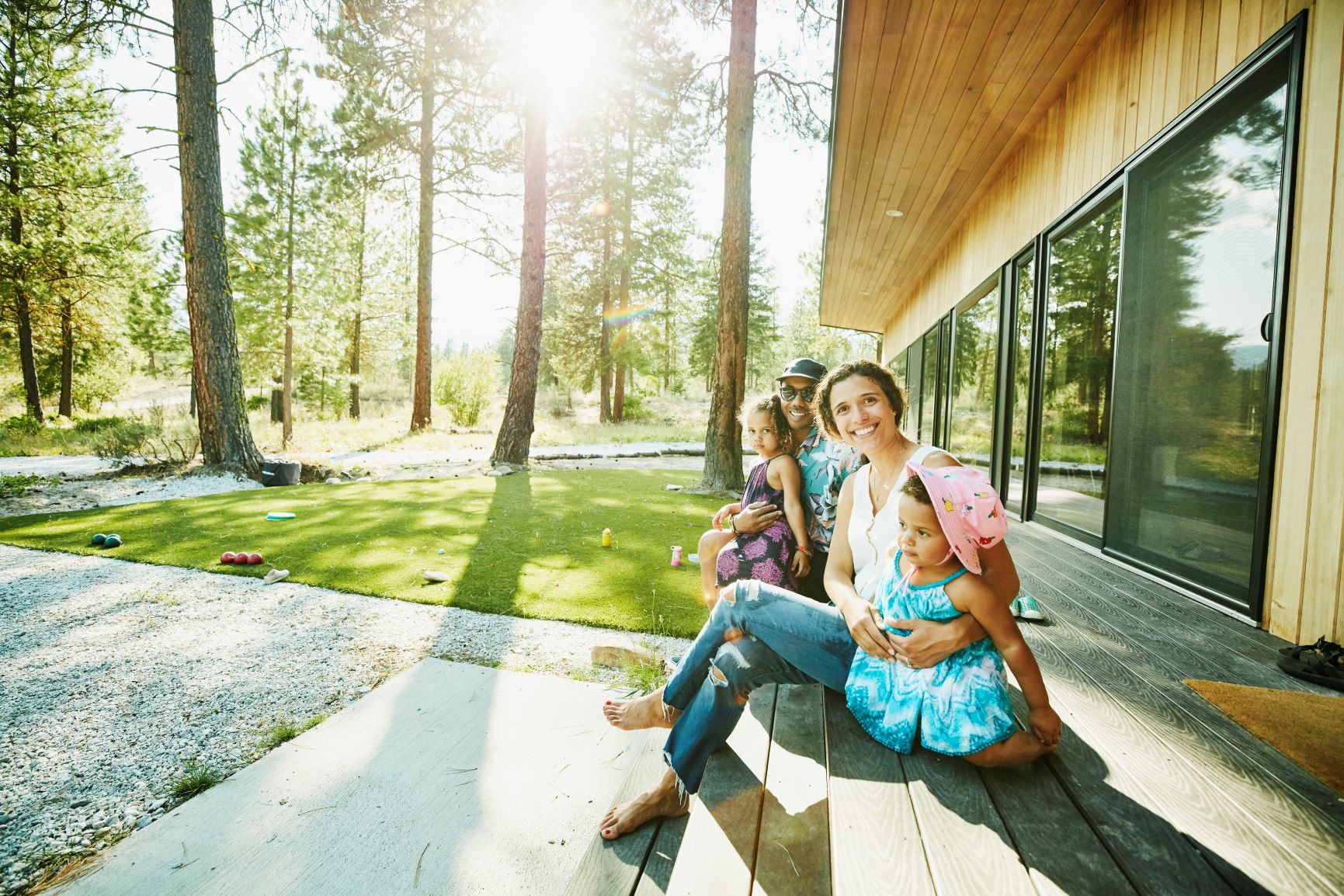 But if you're looking at timeshares as an investment? Look elsewhere. Timeshares tend to depreciate, and you're better off thinking of them like a car rather than real estate. Even if you get 20 years of family memories out of them, don't expect much when it comes time to sell.

Keep these questions in mind if you're tempted by a timeshare presentation:

1. Is the timeshare "deeded" or "non-deeded?" 
Depending on your agreement, you may get a deed to the property that gives you the right to access the property for a specified time each year. As a deeded owner, you can rent, sell or even will the timeshare to your heirs. More commonly, though, the agreement is something closer to a lease, where you can use the property for a set time each year for a specified number of years. Often, that kind of arrangement allows you to swap destinations to take advantage of other properties owned by the timeshare group. (Neither is "better," but one might be better suited for your situation.)

2. How much are fees? 
Buy-in costs are just the beginning. You'll also have an annual association fee that may cover things like taxes, repair, upkeep and insurance.

3. Who pays the property tax? 
Sometimes, deeded owners receive property tax bills from the local government, just like for their permanent homes.

4. Who handles insurance? 
Unlike a vacation property that you own and rent out to others, most consumer insurance companies (including PEMCO and its affiliate, PEMCO Insurance Agency) can't insure timeshares. Because timeshares require coordinating coverage with many owners, insurance is typically handled through the property management company. It's something you'll want to confirm before signing anything and, in addition to coverage for the structures and furnishings, make sure you understand how you're protected against liability lawsuits if someone is injured on the property. Also, check that there are no insurance concerns if you're unable to use your timeshare during your allotted time and, instead, rent or allow someone else to use it (a bit more about that below).

One thing you don't need to worry about: the personal belongings like clothes and camera gear that you take with you on vacation. Your PEMCO homeowners policy covers them automatically, the same as when you're at home.

5. Can I see a unit besides the model?

The model unit likely has gleaming hardwood, stone counters, stainless steel appliances and sleek modern furniture. The others, including the one you may get? You won't know for sure until you look.

6. Can I rent out the unit if I can't use it during my scheduled weeks? 
That depends on your agreement. If you're a deeded owner and you rent it out, you may qualify to deduct your property tax and insurance payments as business expenses. Be sure to ask your tax adviser.

The bottom line? Timeshares can motivate busy families to spend vacation time together. But beware of high-pressure sales pitches that leave baffled vacationers wondering "What just happened?" when they walk in for a free dinner and walk out as owners. Our advice: Go slowly, do your homework and sign up only if you're sure you'll never tire of the destination and will use it every year.