Articles
Six things to do after a boating accident
May 19, 2021
by PEMCO Insurance
​The Pacific Northwest, specifically, Seattle, made Redfin's top-10 list of U.S. cities for boaters, thanks to easy fresh- and saltwater access just minutes from the city's most popular neighborhoods. And while it earned the only West Coast spot on the list, the region as a whole holds a less desirable distinction – for boating accidents.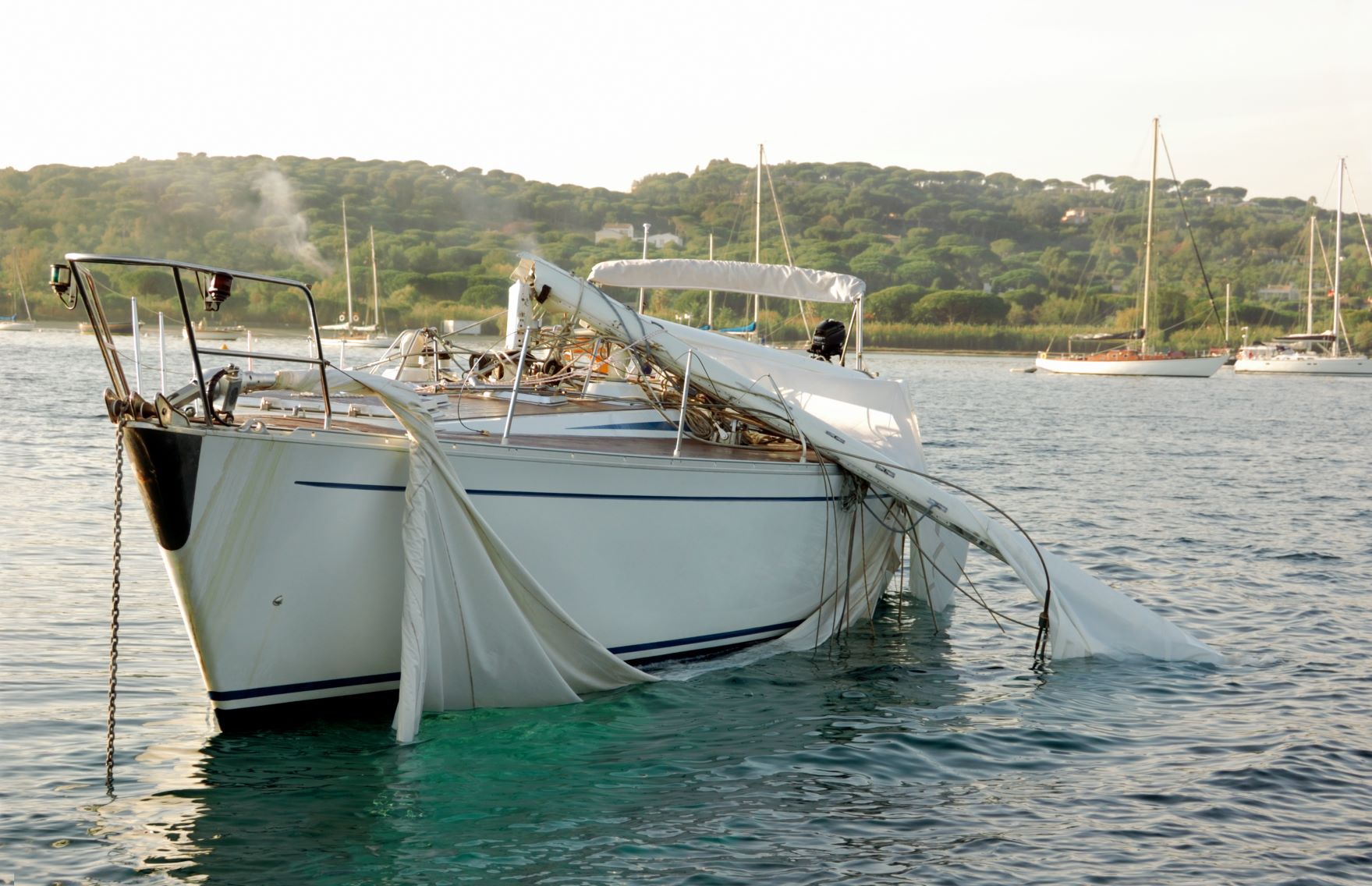 In 2019 (the latest data available from the U.S. Coast Guard), boating accidents in Washington cost $2.3 million in damage and, tragically, resulted in 27 deaths and 55 injuries, making it the fifth most deadly boating state in the nation. Oregon ranked tenth, tying with Missouri and Illinois.

Boating accidents can happen anytime, anywhere
Even if you've done everything right – taken a boating safety class, prepped your boat and trailer before taking it out and insured your boat – your responsibility can't always make up for "the other guy."

Although we hope you'll never need it, here's what to do in the nerve-racking moments following a boating accident.

1)     Personal safety first

Quickly assess whether anyone is seriously injured. If someone needs medical attention, use your VHF radio or call the U.S. Coast Guard immediately for help. Try to stay calm and provide important details needed to find you, including your location and vessel. Describe the injuries and get instructions on first aid until help arrives.

2)     Make sure you can stay afloat

After an accident, turn off the engine and confirm everyone is wearing a life jacket. Call the Coast Guard if you haven't done so already.

If your boat is taking on water, use the bilge pump or bail to try to keep it afloat. Prepare your dinghy or life raft if you think there's a possibility your boat may sink.

If your boat is stable but a boat you've collided with is in danger of sinking, bring its passengers onto your boat to ensure their safety until help arrives. Federal law requires you to render aid, whether you're involved in the accident or not, to anyone in peril of being lost at sea.

3)     Stay at the scene

Follow any instructions the Coast Guard gives you when you call, but generally, sit tight. It's illegal to simply leave the scene of an accident unless you have no choice but to head to shore because of a medical emergency.

4)     Exchange information with the other boater

As you wait for authorities to arrive, it's OK to exchange information with the other boater. Limit your statements mostly to contact information and details about your boat. Don't accuse, speculate, apologize or comment on fault (even if you think you might be to blame). Let the maritime police or local sheriff's office and insurance companies sort that out. Don't discuss your insurance policy limits.

Get names, phone numbers and addresses for all operators and passengers. If there are eyewitnesses, perhaps on a nearby boat, who are willing to share their account of the accident, get their contact information, too.

Use your smartphone camera to capture as much as possible. In the adrenaline-fueled minutes after an accident, it's normal to get rattled, making it easy to transpose digits or miss details. Get photos of: 

Drivers' licenses or state ID
Boat registration or ID numbers
Brand and model of the boat
Proof of insurance cards
Witnesses' ID
Accident scene photos showing damage, position of the boats, weather conditions and unusual circumstances like debris in the water.

5)     Cooperate with authorities and file a report

Not only will the authorities need your personal information, you'll have a chance to give your version of what happened. Stick to the facts. Avoid excessive elaboration or speculation.

The Coast Guard may provide you with an accident report or you can get one once you're back on shore. In Washington, you'll complete a Washington Boat Accident Report (BAR). In Oregon, you'll use an Oregon State Marine Board Recreational Boating Incident Form. Both contain links or instructions on where to submit them when you're finished.

You must file an accident report if:

Someone is injured seriously enough that they require medical attention
Someone has died or disappeared
Damage to either vessel appears to exceed $2,000
The boat is a total loss.

You're obligated to report within 48 hours if there's an injury, fatality or someone is missing. For damage to boats and property, you have 10 days. The report should come from the operator, but if they're too injured to make the report, the boat's owner or a passenger can do it.

Make a copy of the report to share with us when you file your claim.

6)     Contact PEMCO

You can report a claim to us 24 hours a day, seven days a week at 1-800-GO-PEMCO or by signing in to your online account.

Your claims representative will walk you through what's next, confirming coverages in effect at the time of the accident and explaining how they apply in your situation. We'll investigate on your behalf and keep you updated every step of the way.
Few experiences are as harrowing as a boating accident. And while every claim is different, you can have confidence in PEMCO's established processes for evaluating marine damage and working with you to get covered repairs completed. You'll be back out enjoying the Northwest you love sooner than you might think!