Perspective
Road Rules 101: Remember '20 is plenty' in school zones
August 27, 2019
by PEMCO Insurance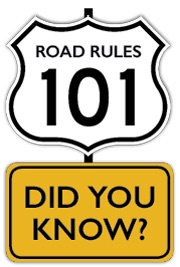 "Twenty is plenty." Remembering that rhyme when you drive through school zones can save you from a speeding ticket and, possibly, the unimaginable heartbreak of a pedestrian accident.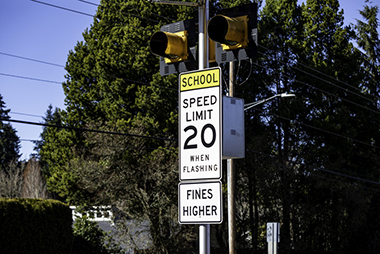 School zones can be confusing. While a speed limit of 20 mph is standard, exactly when and where the limit applies can differ. It also can depend on the signs used. That's why we urge drivers to adopt this easy, worry less, live more habit: No matter the time or day, when driving through a school zone, stick to 20 mph or less. The seconds you'd save by going faster aren't worth the risk.

Here are three things to know about school zone laws:

When school zone signs in Washington and Oregon say "when children are present," they mean the 20 mph speed limit applies when you see kids walking alongside the road, on the sidewalk, in a crosswalk or waiting to cross (not when they're in classrooms or behind a fence on the playground). Flashing lights on a school zone sign require you to slow down to 20 mph any time.

For school zone signs without a flashing light, Oregon law, Violating a Speed Limit (section 1e), requires you to slow down to 20 mph from 7 a.m. to 5 p.m. on school days.

Washington spells it out differently. Its Maximum Speed Limit When Passing School or Playground Crosswalks law requires you to slow down to 20 mph when passing crosswalks marked with standard school or playground speed limit signs. Generally, school zones extend 300 feet in either direction from those marked crosswalks.

Want a friendly reminder on stopping for school buses during this back-to-school month? Check out last month's Perspective.

NOTE: While we're experts in loss prevention and home/auto safety, we don't consider ourselves experts in traffic laws or their enforcement. Information shared here is for educational purposes only and is not legal advice. If you have legal concerns, we urge you to contact a law enforcement source or attorney in your community.