Auto insurance
Choosing a safe and affordable first car
March 18, 2019
by PEMCO Insurance
​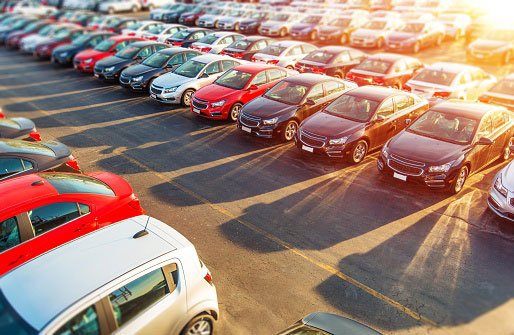 Did you know that what your teen drives also affects how they drive? Of all the worry-less things you can do before sending your teen out on the road, choosing the safest car possible may be the single most important. After all, even if your good advice is temporarily forgotten, the car (and its safety features) will always be with them.
Recent car-safety innovations put the odds in your teen's favor like never before. As counterintuitive as it may seem, you might want to hand over the family's newest car to the very person most likely to crash it!
If you're getting ready to browse online or brave the car lot, keep these teen-car tips in mind:
Think big.

Look for mid- or full-size cars that offer more protection in crashes. Not only do they hold up better in a crash than smaller cars, but their longer wheelbases and stable handling are more forgiving when young drivers make mistakes. Some experts recommend a minimum weight of 3,300 pounds, which eliminates compacts and most small cars. But use that only as a guideline, since it also cuts out good teen choices like the Honda Accord. Also know that "5-star crash ratings" measure how well a car protects occupants in a crash with a similar-size vehicle. Regardless of their star ratings, smaller cars almost always fare worse going bumper-to-bumper with larger cars. The fatal-crash risk among occupants of small cars is twice that for people in large vehicles.

Beware high horsepower and turbochargers.

It's too hard for teens – boys especially – not to test the power of h3 motors. Don't swing too far the other way, though, leaving your teen with an underpowered car that struggles to merge into freeway traffic.

Focus on sedans.

With a low center of gravity, sedans don't have the rollover potential of an SUV or pickup. Plus, their five-person maximum capacity helps limit the number of guests your young driver can pack into the car.

Buy the most safety you can afford.

Of all the latest safety features available, one non-negotiable is electronic stability control. Mandatory since the 2012 model year, it cuts the single-vehicle fatal crash risk nearly in half by helping drivers maintain control on curves and slippery roads. You'll also want a vehicle with, at minimum, front and side air bags (some cars also come standard with knee air bags and inflatable seat belts for rear-seat passengers). To see some of the newer crash-prevention technologies, check out the videos on mycardoeswhat.org.

Do your homework.

Both the Insurance Institute for Highway Safety and Consumer Reports publish annual rundowns of the safest used cars​ for teens, sorted by price.

Get a professional vehicle inspection.

​Once you think you've found the perfect used car, get it checked out by a reliable mechanic, even if you have the car's maintenance record and CARFAX or AutoCheck vehicle history report.
Finding the right car for your teen is no decision to take lightly, but it can be a learning experience for both of you – and one of those "growing up" memories you'll both treasure.​