Perspective
How to repair rock chips in your windshield
June 24, 2022
by PEMCO Insurance
How do I handle a rock chip in my windshield?
Rock chips happen year-round, compromising both the looks and safety of your windshield. Fortunately, PEMCO can cover them at no cost to you if you have comprehensive coverage on your auto policy.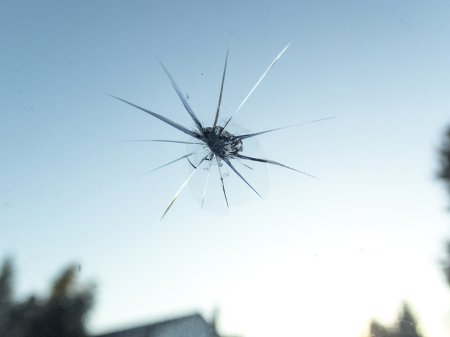 Here's what to do when your windshield suffers rock damage.
How soon should I repair a chip after it happens?
Don't wait to repair your windshield! A marred windshield is more than just ugly. It's distracting since, consciously or unconsciously, our eyes tend to drift toward those irritating imperfections, temporarily taking focus off the road. Plus, waiting to fix a rock chip allows moisture to creep in and increases the risk your chip will stretch into an irreparable crack, especially the next time you wash your car.

Repairing rather than replacing is almost always a better choice, since it preserves the windshield's original factory seal. It costs less, too, and keeps an unrecyclable cracked windshield out of the landfill.
How do I get repairs started?
Contact Safelite Solutions to get your repair started. PEMCO has teamed with Safelite Solutions for a seamless process to get you and your vehicle back on the road. If you have comprehensive coverage and have a glass-only damage claim, just call Safelite Solutions at 877-646-8966.

You can repair or replace your glass at any shop you choose, and Safelite Solutions will work with you and your shop of choice. PEMCO does not require you to repair or replace your vehicle's glass at a particular shop. We urge you to follow tips from the National Insurance Crime Bureau when choosing a shop, to ensure you don't fall victim to a windshield repair scam.
Do I pay for my chip repair up front?
No. If you decide to use your comprehensive coverage, the glass shop will submit the bill to PEMCO for you and handle the paperwork. PEMCO pays to repair windshield chips at no cost to you, regardless of your deductible. Get the work done and just drive away. If your windshield is so damaged that full replacement is needed, your deductible requirement kicks in.
What do I do if I've already replaced my windshield?
If you've already had your glass repaired or replaced and are seeking reimbursement, please email PEMCOCSDClaims@pemco.com. Include the following information: your policy number, shop invoice, date of the repair, vehicle repaired, glass company and the amount. We'll review your invoice and reimburse you according to your coverage. If changes are needed, we'll contact you to explain.
Is there ever a time when I shouldn't submit a claim?
An important consideration: Even with coverage available, some customers opt to handle glass issues on their own. With any insurer – us included – even a minor claim has the potential to affect premium, especially if it's combined with unforeseen claims or traffic infractions down the line.

Want to know more about how PEMCO's claims process works? Check out Your first line of defense for claims and accident assistance.