Perspective
Have you upgraded to a programmable thermostat?
March 18, 2019
by PEMCO Insurance
​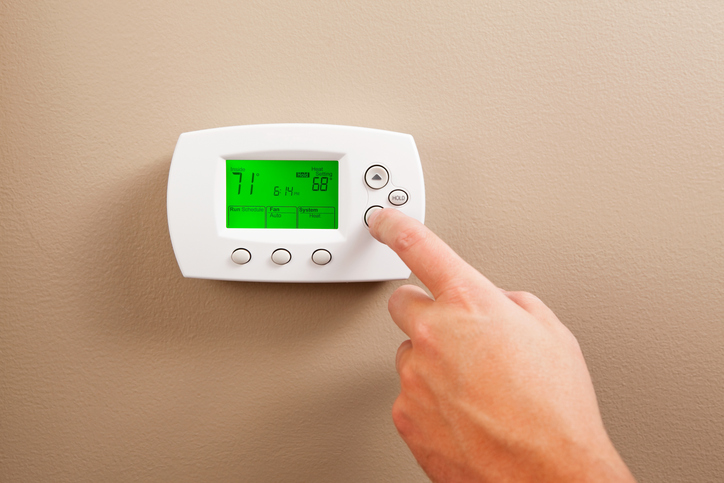 With cooler months approaching, you can shave a few bucks off your heating bill when you switch to a programmable thermostat. Not only would it give you "set it and forget it" convenience, your local utility may pay for part of it! (Enter your ZIP code in the Rebate Finder to see deals in your area.)
Utilities are eager to help because programmable thermostats save energy – about 10%, by automatically adjusting the temperature when you're away or sleeping. Energystar.gov estimates that homeowners who switch will save about $180 a year. That assumes you set the temperature 8 degrees lower for 10 hours a day (when you're gone) plus eight hours at night. In the summer, you'd need to set the temperature 7 and 4 degrees higher, respectively. People in milder climates generally see bigger savings than those living in more severe conditions.
Some things to know before you go programmable:
Keep the temperature at its set point for at least four hours. That helps eliminate swings where the furnace is constantly ramping up then backing off.
Choose the location carefully. Don't mount the thermostat in direct sunlight or near doorways, drafts, skylights and windows that can throw off its sensor. Also, don't allow furniture to block natural air movement.
Avoid temptations to tinker. Thermostats come with an override feature so you can temporarily reset the heat without undoing the main program. For maximum efficiency, save that for real exceptions like vacations.
Make sure the thermostat is compatible with your heating system. Most are designed for forced-air furnaces. If you use a heat pump, baseboards or radiant heat, check with a heating and cooling professional before you buy.
Pay only for features you'll use. Some smart thermostats have occupancy sensors that adjust the temperature when they detect that you're there. Many also allow you to change the temperature from your smartphone, tablet or laptop. If those features don't sound like something you'd use, opt for a more basic model.
For more information, watch this home cooling video from Q13.
MORE WAYS TO SAVE ON HEATING COSTS
Open blinds on south-facing windows to get natural heating from the sun.
Replace worn caulking and weather stripping around windows and doors.
Choose tight-fitting, insulating drapes and shades.
Make sure ceiling fan blades rotate clockwise, pushing warm air down into the room.
Keep your furnace tuned up with annual professional maintenance and replace your filters once a month (or as recommended) during the heating season.
Keep fireplace dampers closed when not in use.