Perspective
 Pet friendly remodeling options
June 24, 2022
by PEMCO Insurance
Planning some 'age in place' remodeling? Don't forget your pet
About nine in 10 of us intend to "age in place" rather than downsize or move into a senior community. Unless you already live in a universal design home, that could require some remodeling not just for you, but for your pets.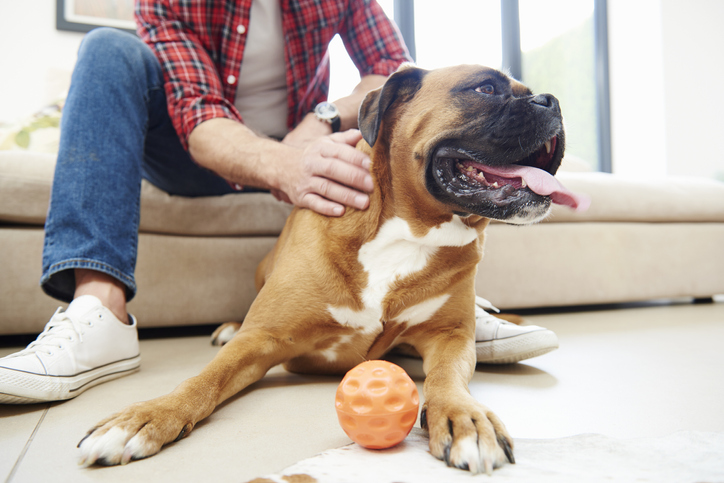 Relatively inexpensive additions make caring for pets easier and safer as we age. Plus, they also make your home more attractive and memorable at resale, since 67% of U.S. households now include a pet.
What are some good pet remodeling projects?
1. Built-in feeding station. Pets are notoriously messy eaters, and messes lead to spills. A dedicated pet feeding station located away from your busy kitchen will reduce the chance you could fall after slipping on spilled food or water. You'll also cut down on the need for constant cleaning touch-ups and minimize messes that get tracked through the house.

2. Pet gear storage. Like a built-in feeding station, a cabinet system designed for pet supplies can corral and conceal leashes, medications, spare food and litter, toys and all the things that go along with pet ownership. Keeping your gear out of sight contributes to a less cluttered and safer environment for you and your guests.

3. Doggy bath station. If you're adding or improving a mudroom, include a low-step shower basin for your dog that will make rainy day cleanups and regular baths much easier. You'll also save your back, since wrestling an exuberant or anxious pet into a standard, high-walled bathtub can be a struggle.

4. Retractable gates. Dog bites are a leading cause of liability claims. Even normally calm pets can bite if they feel anxious or protective around noisy or unfamiliar visitors (including visiting maintenance contractors). A pet gate keeps your pet safely confined or makes it easy for a gradual, safer introduction.

5. Water- and scratch-resistant flooring. Look for pet-friendly labeling on floor products that can withstand a few bumped water bowls and the click-clack of claws across their surface.

One idea to consider taking off your list? A doggy door. While they may add convenience by allowing your pet to let itself out, they also can be a source of trouble – everything from your pet going out when they shouldn't to four-legged intruders (hello, raccoons). They also can be a sneaky source of water intrusion and heat loss, depending on their style and installation. Some pet behaviorists caution they can fuel a dog's alpha tendencies because the dog, not you as the pack leader, chooses when to come and go.
Get peace of mind for your pet's health
PEMCO recently partnered with Pets Best Insurance Services to give PEMCO members a 5% discount on pet insurance. You can choose different levels of protection for different pets, including coverage for accidents, illnesses and wellness care.

Plans start at $10 or less per month and can reimburse up to 90% of eligible veterinary care costs, minus your deductible.