Articles
More than just an internship: PEMCO's Gateway Program
February 24, 2023
by PEMCO Insurance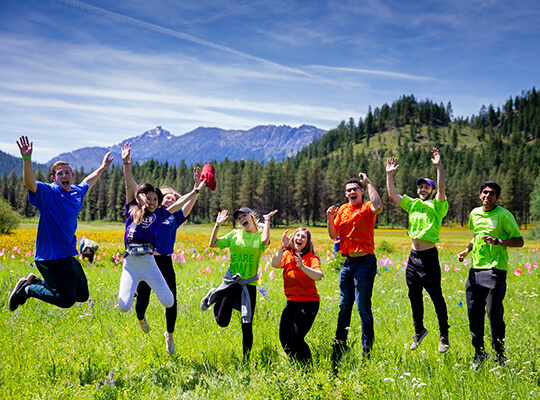 Calling all college students!  
 Are you, or a college student you know, looking for corporate work experience that will introduce you to the world of customer service? Do you need a flexible work option with start and end dates that revolve around your school schedule and even allows you to work on school breaks? 
 PEMCO has the perfect opportunity for you or the college student you're thinking of! 
What is PEMCO's Gateway Program? 
PEMCO is hiring eight college students – freshmen to seniors – to work as Customer Support Associates during their summer, holiday and school breaks. The jobs are part- or full-time and 100% work-from-home, making them a great opportunity for students across the PNW.
Compensation for these roles range from $16.75 - $19.50 per hour. Benefits include the ability to earn a Property & Casualty license, sick leave accrual, and the opportunity to return to work over winter breaks. Gateway Students returning from the 2022 program are also eligible to receive up to a $1,000 bonus (less applicable taxes) after successful completion of the 2023 12-week program.
PEMCO is devoted to supporting, engaging, and investing in the development of students. The Gateway Program goes beyond a traditional internship. We offer students incentives to return year after year, with opportunities to grow in skills and responsibility. Gateway alums are encouraged to apply for full-time jobs at PEMCO after they graduate.     
What kind of work experience does it offer? 
Students work with mentors as they learn to answer customers' policy questions, process payments, and even do a little cross-selling. As part of their training, students will receive their property-casualty agent license – a valuable perk and resume builder. Students will be set up with online technical support to get them up and running plus all the equipment they need to work. 
  We believe that every Gateway employee has limitless opportunities to make an impact and thrive if they are a curious, collaborative and continuous learner. Our aim is to help each student develop and deliver their personal best in a supportive yet challenging environment.  
How can I apply? 
You can find more information on the Gateway Program here. Currently, this position is open to college students living in Washington, Oregon, and Idaho.  
We look forward to meeting and welcoming this year's Gateway program interns to the PEMCO team. Thank you in advance for your interest in or referrals to PEMCO.