Articles
PEMCO's Nonprofit of the Month program continues in 2022
December 13, 2021
by PEMCO Insurance
With 2022 around the corner, PEMCO is proud to continue our commitment to community with our employee-driven Nonprofit of the Month program. PEMCO employees select the 12 nonprofits they'd like the company to feature and support each month throughout 2022. Our Nonprofit of the Month program has continuously given employees the opportunity to give to the causes they care about most with PEMCO's support.

Over the last nine years, PEMCO has donated over $170,000 (which includes a PEMCO Foundation matching donation) to a variety of local nonprofits selected by our employees.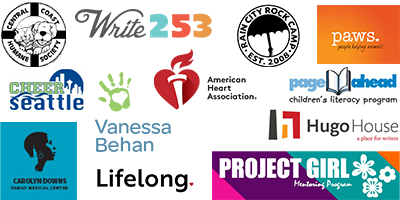 Learn more about the nonprofits our employees selected for 2022 and how you can support them by visiting their websites below!


Visit our Mutual Good page to learn more about our commitment to people, community, and the environment.