Articles
What college students need to know about insurance
September 30, 2020
by PEMCO Insurance
Unless you're still living at home, driving the same car and logging roughly the same mileage you did in high school, your insurance needs are likely to change when you leave for college – at least a little bit.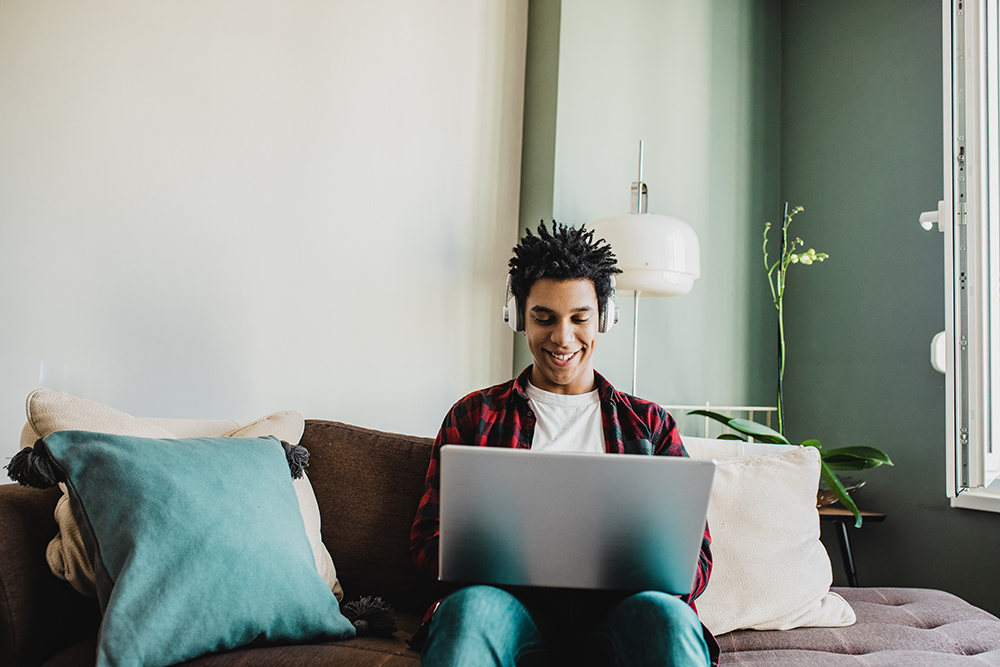 Here are answers to college students' top questions about insurance:
Are my car insurance rates going to go up because I'm in college?
Not necessarily. Being in college doesn't make you a higher risk driver. Generally, people under age 25 (in college or not) have higher insurance rates than more seasoned drivers because of their higher accident rate as a group. When you leave for college, your rates could change depending on your new garaging location. If you're going to school in an area with less traffic density, your rates could go down. The opposite is true if you're moving from a rural area to the city.
Your grades make a difference, too. A lot of people who took it easy during high school and didn't earn the best grades suddenly find their passion and get serious in college. If you attend school full time and maintain a GPA of 3.0 or better, you'll earn a good student discount. You're eligible to receive it up to age 24. It's a big deal because it could cut your rate by hundreds of dollars a year.
What to do: Your parents can update their policy online or let us know about your change in garaging location and any change in cars and grades.
What if I'm not even taking a car to college?
Don't drop your insurance. You'll still want to drive when you go home on breaks, and you'll need coverage if you ever borrow a friend's car or unexpectedly end up as a designated driver. Your auto policy also can protect you if you're injured as a pedestrian or a passenger in someone else's car.
If you're going to college at least 75 miles from home and aren't taking a car, you'll get a discount. That keeps you insured under your parents' policy at a reduced rate to reflect that you're not driving very much.
What to do: Your parents can update their policy online or let us know that you're not taking a car. You'll save money with the distant student discount.
Am I better off getting my own auto policy or staying on my parents' policy?
Generally, it will be cheaper if you stay on your parents' policy (covering two or more cars on one policy, especially if you're getting a multipolicy discount for other lines of insurance like homeowners or renter, is cheaper than insuring the cars separately).
That said, if you're becoming financially independent of your parents, you can split off with your own PEMCO auto policy if you're age 19 or older. With the exception of the multipolicy discount, you'll carry with you all the discounts from your parents' policy. (And, if you get renter insurance – which, as an independent person, you should – you'll get your own multipolicy discount.)
Do I need my own insurance policy for my personal belongings if I live on campus?
Probably not. Your parents' homeowners or renter insurance extends to you whether you're living in a dorm or a fraternity or sorority house. You automatically get 10% of your parents' personal property coverage. So, let's say your parents have $250,000 in personal property coverage, you'd have $25,000. For most students, that's enough.
The only time it gets tricky is if you're studying abroad. You have to have lived at your temporary residence (dorm, fraternity, sorority) in the past 45 days for coverage to apply.
What to do: Ask your parents to go online and check coverage amounts or let us know. It will take only a moment to see how much coverage you'll have automatically.
Do I need my own insurance policy for my personal belongings if I'm living off campus?
Maybe. If you're renting an apartment, some landlords insist that the resident have rental insurance in their own name. You'll also need your own policy if you've stopped receiving mail at your parents' home and you're not returning in the summer (meaning it's no longer your permanent residence).
Otherwise, you'd likely still be good under your parents' policy. The same coverage (10% of personal property) would apply as if you're living on campus.
What to do: Let us know if you're living off campus. One thing we'll want to check is if there are any liability concerns about your living arrangement that might need to be addressed. That's not something easy to DIY online.
PEMCO is here for you during all sorts of life transitions. If you'd like expert advice about what's next, talk to your local PEMCO agent or call 1-800-GO-PEMCO.