Perspective
How do you get rid of packing material?
December 1, 2019
by PEMCO Insurance
How do you get rid of packing material?
The boxes are open, the surprises are sprung. All that's left are those unrecyclable polystyrene packing peanuts … just waiting for the next 10, 500 or 500,000 years to break down (depending on who you ask). What to do now?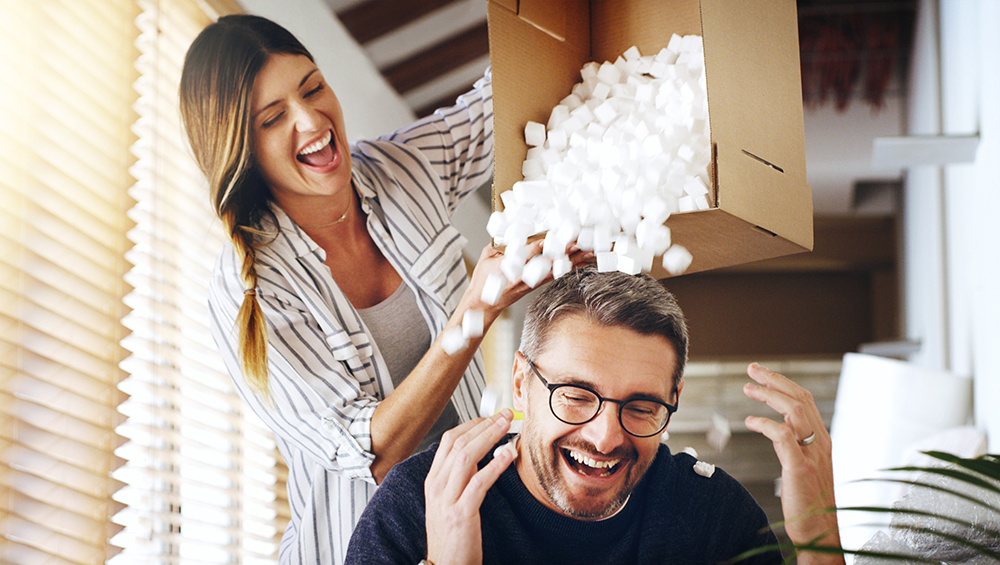 ►Ideally, go peanutless. To make sure the gifts you give are a gift to the environment, too, consider using alternatives to traditional packing peanuts. For example, if you're sending a gift box with both clothing and fragile items, wrap breakables in the clothing to cushion them. Stuffed toys, towels and scarves also make good packing cushions. Shredded paper and crumpled newsprint or grocery bags work great, too. So does air-popped popcorn (minus the butter and salt!).
If you're already drowning in peanuts, these ideas can help:

►For traditional peanuts, give them to a mailbox or shipping store. Clean peanuts can find a second life when you return them to a shipping store for reuse (call first to make sure they take them). Some stores also accept bubble wrap and air pillows. You can try this EPS locator map that uses your ZIP code to find a drop-off location near you.

►For biodegradable peanuts, add them to your compost bin. Made from wheat, cornstarch or other natural materials, these new-generation peanuts are sometimes green in color so you can easily identify them. Test peanuts by putting them in hot water. If they start to dissolve, they're safe to put in your compost bin or throw out with the green recycle (and feel great knowing you're not hurting the planet).

You also may be able to return them to a shipping store for reuse, just like traditional peanuts.

And if you're wondering what to do with all that leftover gift wrap and holiday greenery, check out articles from past Perspectives.