Articles
Choosing the perfect holiday tree starts with safety
December 14, 2021
by PEMCO Insurance
Whether you think the best holiday tree is tall and stately, short and bushy or comes pre-lit in a box, chances are, one's either already in or headed to your living room soon. About three-fourths of American homes display a tree during December, with 85% choosing artificial trees, according to the American Christmas Tree Association.
Both natural and artificial trees can be a smart environmental choice. Contrary to popular perception, only a handful of natural holiday trees are cut from the forest, and wild harvest is managed through a permitting process in
Washington
and
Oregon
. While they do consume water and require fertilizer, locally sourced farm-grown trees help preserve farmland that otherwise might be turned into housing developments (tree farm topography often is unsuitable for other types of crops), provide air-cleaning and habitat benefits for the eight to 10 years it takes for trees to mature and are sustainable, since tree farmers replant one or more seedlings for every mature tree harvested. Natural trees also can be
recycled
as garden mulch, avoiding the landfill.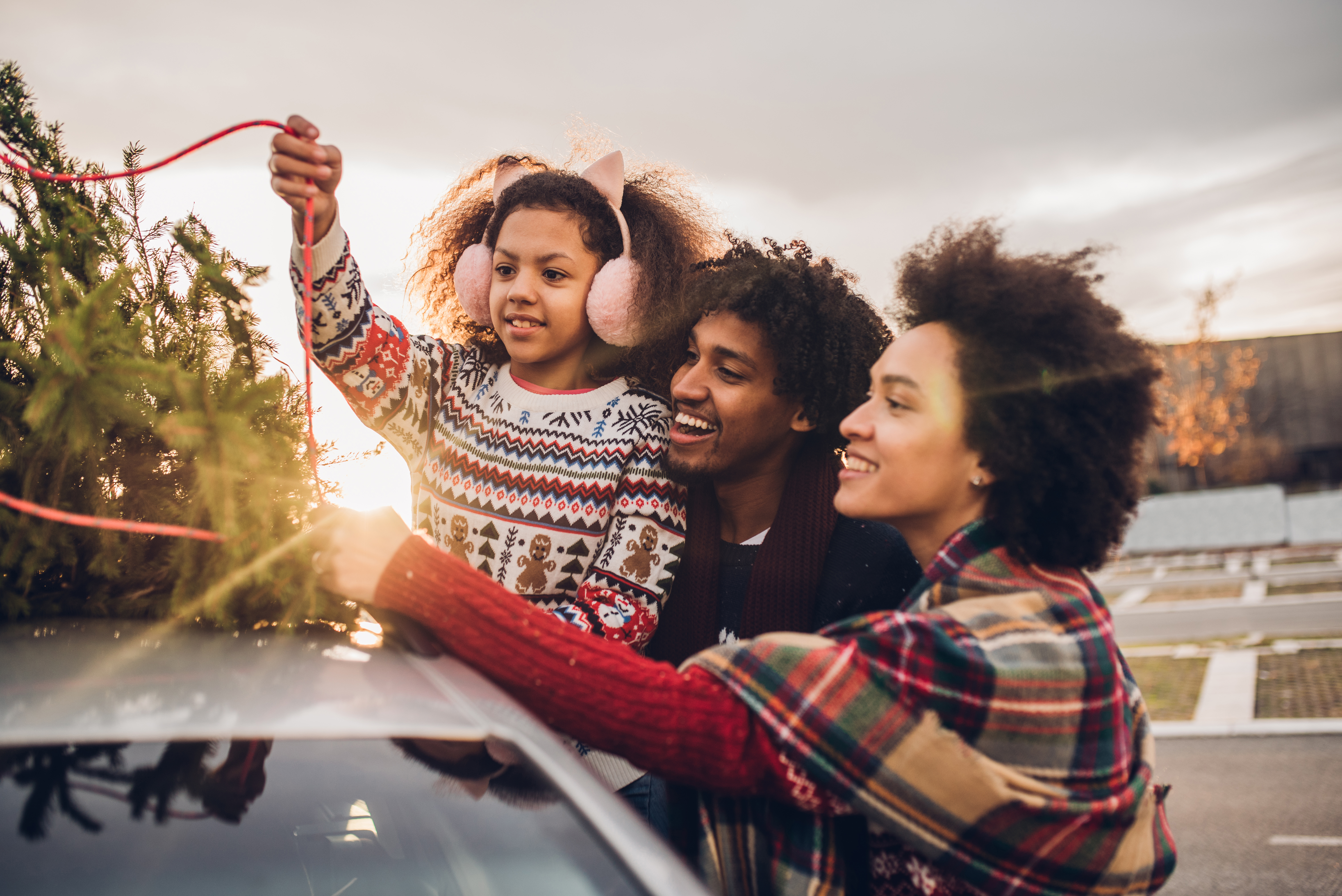 On the other hand, artificial trees make up for their initial environmental cost (petroleum/plastics manufacture and international shipping) when they're
reused for nine years
. Artificial trees also are a great option for travelers who may not be home to keep a natural tree watered and people bothered by allergies. Both firs and pines – the two most common types of farmed trees – are surprising allergy triggers for many.
Cost-wise, a reused artificial tree is by far the least-expensive choice. This year, the American Christmas Tree Association pegs the average cost of an artificial tree at $104 and a natural tree at $78.
Whichever tree is best for you, make sure it's safe:
Tips to find the right natural tree and keep it fresh
Boughs should feel soft

and shed few if any needles when you run your hand along them. It's normal for trees to shed some old needles on the interior as they prepare themselves for winter, but avoid a tree sitting amid a pile of dead needles. Outer branches should be pliable, not stiff or brittle. Take a good sniff, too. If you notice a musty odor (a sign of mold and mildew), steer clear.

Choose a species that suits your needs.

There is no "best" tree. For example, noble firs are noted for their longevity and sturdy, widely spaced branches that are good for large, heavy ornaments. Grand firs are prized for their smell. Leyland cypress (a popular holiday tree in the Southeast, but mostly sold here as a landscaping tree) may be less likely to trigger

allergies

than fir or pine. Douglas firs are the most popular tree in the Northwest and a favorite of traditionalists who want to recapture the trees of their youth.

Tie down the tree carefully before you haul it home.

It's the law, and a tree that flies off your vehicle could cause an accident.

Cut off ½ inch of the trunk

if the tree has been cut for more than six hours before placing it in the tree stand with water. Your tree's ability to hydrate is critical to reducing its

fire risk

.

Choose a big stand.

It should hold one quart of water for every inch of trunk diameter. Also, make sure the opening is large enough to hold the trunk. Whittling the sides reduces the tree's ability to drink, since the outer layers of wood are best at taking up water.

Use a plastic tray under the stand to catch leaks

. One of our colleagues was impressed that her tree kept drinking, even though it had been up for several weeks. It turns out, her stand had a pinhole leak, and by the time she lifted the tree skirt and discovered the problem, it had soaked the carpet underneath and produced a black mold bloom that required removal of the carpet and professional mold-remediation treatment.

Don't add preservatives to the water

. Every family seems to have its secret ingredient to preserve the tree – but making sure the tree always has plenty of plain water is still the best bet. Some home-remedy additives like bleach, aspirin and fertilizer will harm pets if they drink it.

Add a ceiling hook and top tether

. Whether you have an unsteady toddler tempted to use the tree as a handhold or a cat that likes to climb, a ceiling hook and some stout fishing line tied to the tree can steady it enough to prevent a tip-over. You also may want to rethink the

vintage ornaments

.

Keep it away from heat sources

. That includes fireplaces, baseboard heaters and floor vents.

When it's dry, say goodbye

! Here are some ecofriendly ways to

give your old tree new life

.
Tips for choosing an artificial tree:
Buy the best quality you can comfortably afford

. The environmental advantage of an artificial tree comes with repeated use, so choose a well-made tree, built to last. Also, you'll enjoy it more if it's so realistic that it fools your friends!

Make sure it's marked as fire retardant.

Also, if the tree is pre-lit, look for the Underwriters Laboratory safety seal.

Use a top tether

. See No. 8 above. Since artificial trees usually are lighter than natural trees, they tend to tip over more easily.

Store it in a dry location with a dust cover

. An improperly stored artificial tree can accumulate irritating dust and mold spores that trigger allergies.
Safe lighting for any kind of tree
Use LED lights.

They burn cooler and require much less energy to run.

Discard light strings at the first sign of trouble.

That might be intermittent outages, tiny cracks in the wires or frayed cords. Consider replacing light strings every few years, since older lights are more likely to spark a fire than lights fresh from the box.

Heed warning labels

. Don't overload outlets or power strips or connect more light strings than recommended.

Unplug the tree at bedtime or when you leave

.