Articles
Start your new year out greener with tips from Habitat for Humanity
January 4, 2022
by PEMCO Insurance
Part of PEMCO's ambition to make a positive impact on society includes our commitment to environmental stewardship. We teamed up with Habitat for Humanity Seattle – King & Kittitas Counites and Habitat for Humanity Spokane to share a few ways we all can understand, respect and improve our environmental impacts.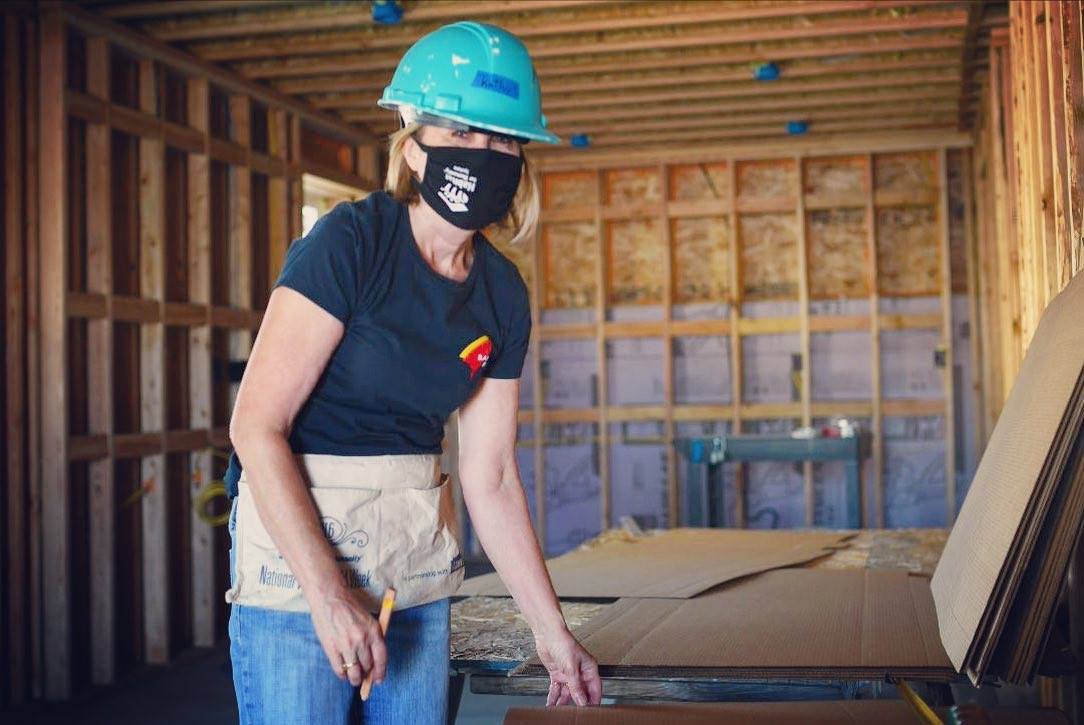 Habitat for Humanity is a nonprofit housing organization that builds and refurbishes homes to help families in need of decent and affordable housing. All Habitat homes are built to the Evergreen Sustainable Development Standard and are 4-Star Built Green. Habitat homes use:
Advanced framing and insulating practices to ensure the house is airtight and reduces the cooling and heating lost through the walls and roof.

Energy efficient HVAC systems that utilize mini-split inverter technology that provides heating and cooling at a fraction of the cost and time of traditional forced-air systems

Energy Star certified appliances in all Habitat homes

And more!
"Due to Habitat's green building efforts, often focused on energy-saving aspects of the home, homeowners will see the benefits for years to come in lower utility costs, and the overall performance of the home" shares Alex Wyatt, Corporate Relations Manager for Habitat for Humanity Seattle King County.
All Habitat homes are affordable, use fewer resources, and are healthier for the homeowners and the environment.
"Our goal is to reduce the home's monthly and life cycle costs, increase efficiency and durability, while providing healthy environments," says Eric Lyons, Chief Operations Officer for Habitat for Humanity Spokane.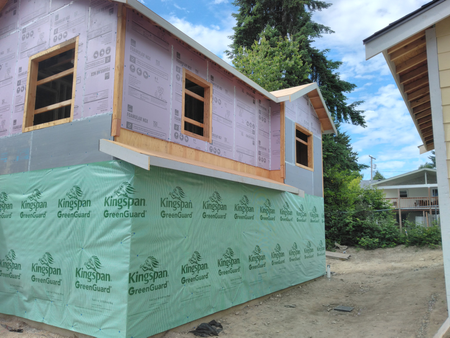 Green tips for your own home
Here are some of Habitat for Humanity's top tips you can use to make your home greener in the new year:
Install low-flow faucets and showerheads

Replace incandescent bulbs with LEDs

Seek out appliances or materials that are Energy Star certified

Use recycled paint or paint with a low VOC (volatile organic compounds) label

Look for lower U-factor ratings when replacing your windows to increase the long-term energy performance

Take advantage of the increase in availability and affordability of greener standards, techniques and materials

Donate or shop for appliances, building materials, and used furniture at one of the Habitat ReStores. Shopping secondhand and donating gently used items is a great way to ensure items don't end up in a landfill. Click here to learn more and find a Habitat ReStore near you.
Visit our Mutual Good page to learn more about our commitment at PEMCO to people, community, and the environment.