Buying Your Teen's First Car
September 30, 2019
by PEMCO Insurance
The newness is barely wearing off the school year, yet you already feel more like an Uber driver than a parent. If you've decided now's the time to get your teen a car of their own, you can combine some important life lessons along with your search for the perfect car.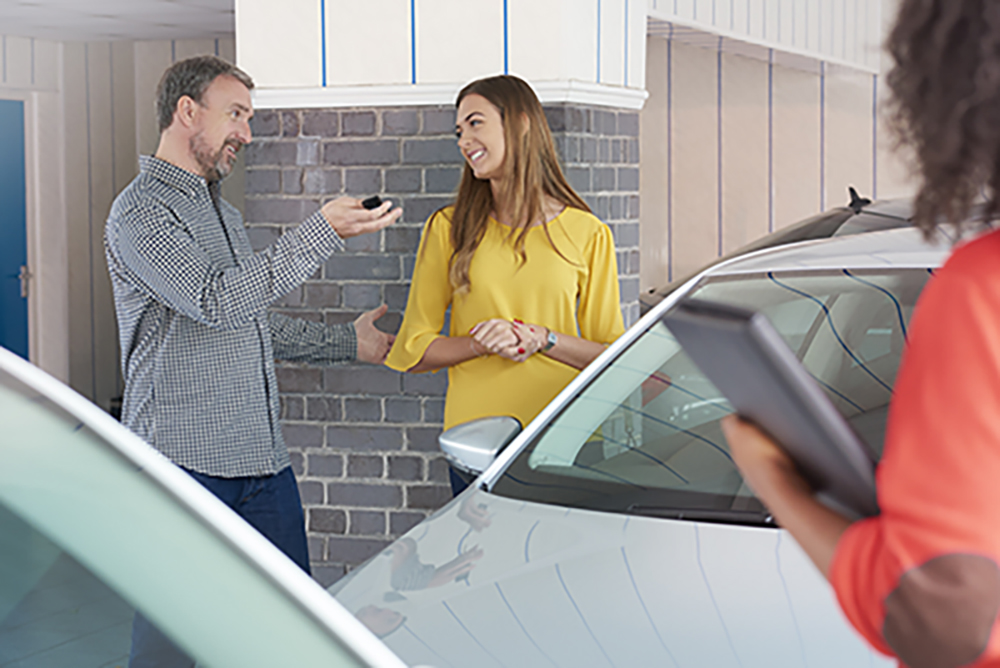 The car matters more than you think
For a lot of us, our first car was a "character builder" – older, a little beat up, maybe even mechanically sketchy. Research shows that's the last kind of car you want your teen in.
A solid, reliable, newer car surrounds your teen in safety. It's the one thing that's with them all the time – even if lessons from you or their driving instructor are temporarily forgotten. (Check out this list of the Best New and Used Cars for Teens from U.S. News & World Report.)
And how you go about finding the car matters, too
 Most of us don't have our first "grownup" car-buying experience until after we leave home. But you can give your teen a jumpstart on how to be a smart consumer and help them avoid "if only I'd have known" regrets later in life:
 1.    Talk money. That is, really talk money. For some parents, openness about family finances might not come naturally, but it's critical that teens understand how much responsibility a car buyer takes on. A rule of thumb says car payments shouldn't exceed 15% of monthly income, and some people say 10% is better. Holding down the purchase price gives leeway to cover insurance payments, parking and other expenses. Involve your teen in applying for preapproved financing from your bank or credit union (even if you ultimately pay cash for the car). They'll learn how the lending process works and, if you do decide to use credit to buy the car, your price negotiations and eligibility for rebates won't be muddied by dealer financing. 

2.    Understand purchase options. Don't automatically rule out a lease. If the only affordable car would be a high-mileage or older car, you could set up your teen for expensive repairs. A short-term lease on an inexpensive new car could make sense both for affordability and to get safety features that aren't available on older cars. That's especially true if college student loans are looming in the future.

3.    Don't buy from your gut. Research counts. Before you step onto the car lot, take time to talk with your teen about which features are important, check online for the fair market price and read reviews. Once you've found a contender, see its crash-test ratings from the Insurance Institute for Highway Safety.

4.    Get an insurance quote. Some cars are more prone to theft and cost more to insure. Others have safety features that reduce your insurance bill. If you're stuck between two models, the cost of insurance could be a deciding factor. Compare prices online at pemco.com.

5.    Go beyond the Carfax. Teens live online, and what they see from the online service can seem like all they need to know. But if you're buying used, a "real-world" inspection from a trusted mechanic can spot trouble the Carfax might miss.

6.    Don't forget gap insurance. Car values depreciate rapidly in the first three years. If you're borrowing money to buy a new or nearly new car with a low down payment, you could end up owing more than it's worth if it's totaled in an accident. Gap insurance makes up the difference. Ask us or your lender for a quote.